Daniil Medvedev recently proceeded to the quarter-finals of the China Open, defeating Alex de Minaur 7-6, 6-3 in Beijing. He will now face the winner of the match between Ugo Humbert and Andy Rublev in the next match.
The Russian's match against Alex de Minaur caught the attention of useless trolls on social media who criticised Daniil Medvedev on one incident in the match, where he hit a hard volley directly at Alex. The troll said, "Hard volley to the body, completely unnecessary, this guy needs some class and to grow up also." The troll got a witty reply from the Russian, who in turn asked the troll, "You really have some problems, right?"
Daniil Medvedev played an awkward and challenging first set against Alex de Minaur. The Russian was leading 5-2 in the opening set but failed to hold his serve as Alex was making an incredible comeback. Medvedev somehow managed to win the first set and in the next set, he found his rhythm and defeated the Australian 6-3 in a comfortable manner.
Daniil Medvedev is quite a quirky fellow on and off the tennis court. He never manages to leave the crowd unentertained. Even his social media handle is proof of this. He replied to this troll in a funny and witty manner. He is playing at the China Open after losing to Novak Djokovic in the US Open finals.
Also Read: WATCH: Novak Djokovic turns fan boy for English golfer Tommy Fleetwood at the Ryder Cup 2023
Daniil Medvedev says that winning in the China Open will be a memorable experience
This year's China Open has seen the participation of most of the top players, with the exception of Novak Djokovic. Daniil Medvedev has proceeded to the quarter-final round of this Open.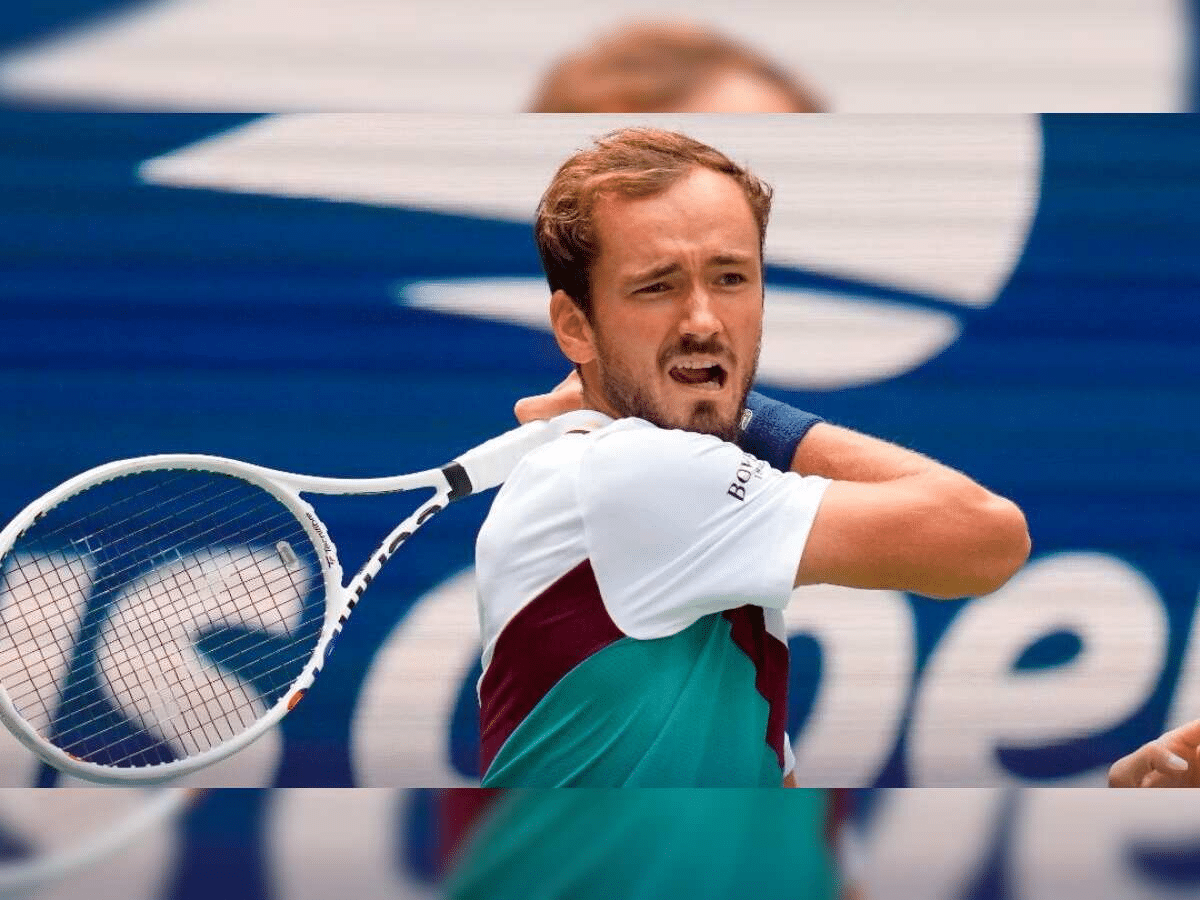 Talking about his victory, he also shed light on the packed draws that the China Open holds this time around. The Russian claims that a victory in this Open will be a memorable experience due to the tough draws.
This draw has also been compared by former American tennis player, Andy Roddick, who claimed that he had one of the toughest draws in a tournament i back in 2008. He had to face Rafael Nadal and Novak Djokovic in their peaks to proceed to win the tournament. The World No.3 remains undeterred with a packed draw and is looking to fight through and play the best tennis in order to emerge victorious in this China Open. He will once again face a ranked player in the quarter-finals of the China Open.
In case you missed it:
Do follow us on: Facebook | Instagram | Twitter
Follow FirstSportz on WhatsApp Channel