Daniil Medvedev, the former World No. 1 is looking for his second title at the 2022 ATP Finals. The Russian won the year-end championships back in 2020 and reached the finals in 2021 as well but could not defeat Alexander Zverev. The German won his second title at the event last year.
As the 2022 ATP Finals kick off in Turin, there's a quite lot of excitement on who lifts the coveted title this year. While Medvedev has not been consistent this season, one can never rule out the Russian from the race. Medvedev however feels the same about another competitor at the event.
The ATP organized a special interview where all 8 competing players of the Finals answered questions in front of each other. Medvedev was asked about the Big-3 as Rafael Nadal and Novak Djokovic are also in the draw this year. Medvedev did not hold back as always and had a heartfelt reply to the question.
"I already felt that Roger, Rafa and Novak they're just the best tennis players of all time. People around me were like, yeah Rafa is finished. You know, he is injured. I'm sure you heard it many times(pointing to Nadal). Rafa proved so many times that it's not like this. That's why they are the best champions that ever existed," said Medvedev.
Also Read: Daniil Medvedev says Novak Djokovic has proved all his critics wrong by creating a legacy as big as Roger Federer and Rafael Nadal
Daniil Medvedev's only win against Rafael Nadal came in the ATP Finals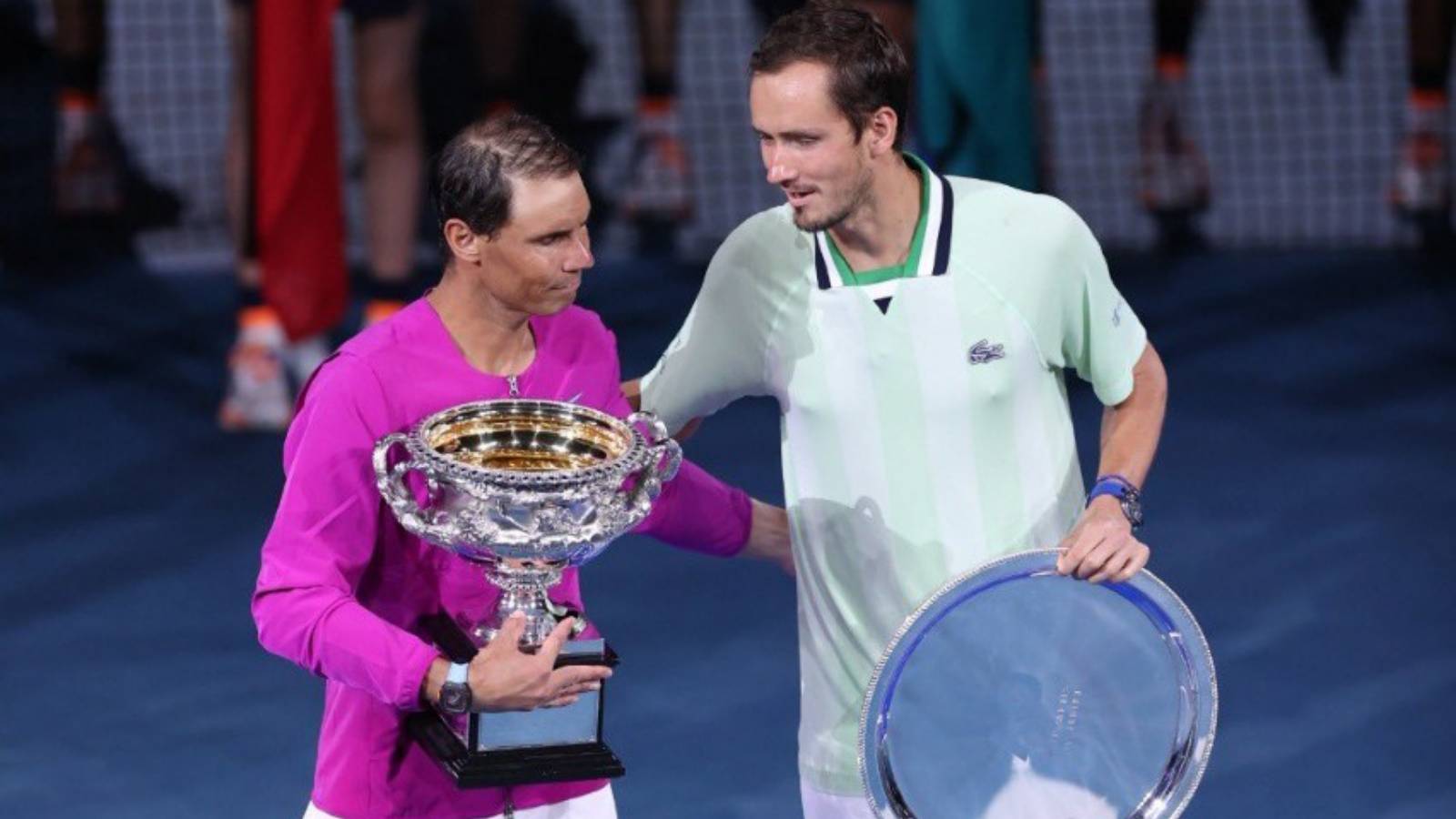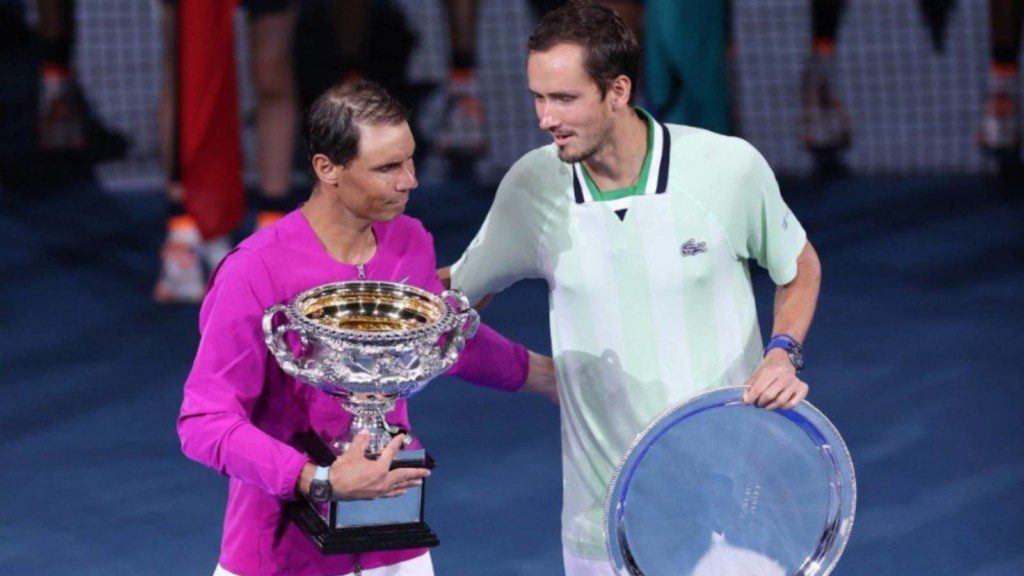 Nadal leads Medvedev 5-1 in the head-to-head. The Spaniard won both their meetings this year, the finals of the 2022 Australian Open and the semi-finals of the 2022 Acapulco Open. Nadal had won all three of their meetings during the 2019 season, the finals of the Canadian Masters, finals of the US Open and the round-robin match in the 2019 ATP Finals.
Medvedev's only win against Nadal came in the semi-finals of the 2020 ATP Finals as he went on to win the title later against Dominic Thiem. This year, Nadal and Medvedev are in separate groups and can meet only in the knockouts if they fulfill the qualification criteria.
Also Read: "It's about time," Rafael Nadal reflects on the importance of 'timing' after a humiliating loss against Taylor Fritz at the ATP Finals
Also Read: "We are but 1 election away from having totalitarianism" Martina Navratilova issues major warning to US people amidst mid-term poll results