Gilles Cervara, the coach of Daniil Medvedev, went live on Instagram and spoke about how motivated Daniil is to finish the 2023 season on a good note. He also talked about how the US Open finals played a role in motivating the Russian to bag more titles in the future.
Speaking about the US Open loss against Novak Djokovic, Gilles said, "This US Open final makes us hungry. It gives us confidence, it gives us the desire to be able to perform well at the end of the season and in the tournaments." For the uninitiated, Daniil Medvedev lost to Novak Djokovic in the 2023 US Open finals.
After a loss in the US Open finals, Daniil Medvedev is all set to play the remaining tournament of the year. He will be more pumped than ever to make a comeback after his loss against the Serb. The 27-year-old will look to defend his points and end the year on a high.
Talking about the remaining part of the season, Daniil Medvedev's coach stated, " The last five tournaments that we have left are still prestigious and important tournaments. So, I really hope that we will be good as a team, hoping that Daniil will perform very well."
Also Read: WATCH: John McEnroe gets back to mocking Bjorn Borg as the two team captains come together ahead of the Laver Cup 2024
Daniil Medvedev backed out of the Ultimate Tennis Showdown
French coach Patrick Mouratoglou believes that Daniil Medvedev was left heartbroken after his US Open final loss against Novak Djokovic. As per the former tennis professional himself, the loss had taken a heavy toll on the Russian to such an extent that he did not feel like taking up the racket anymore for a while. Medvedev called Patrick to tell him that he did not feel like playing and backed out at the last minute from the UTS.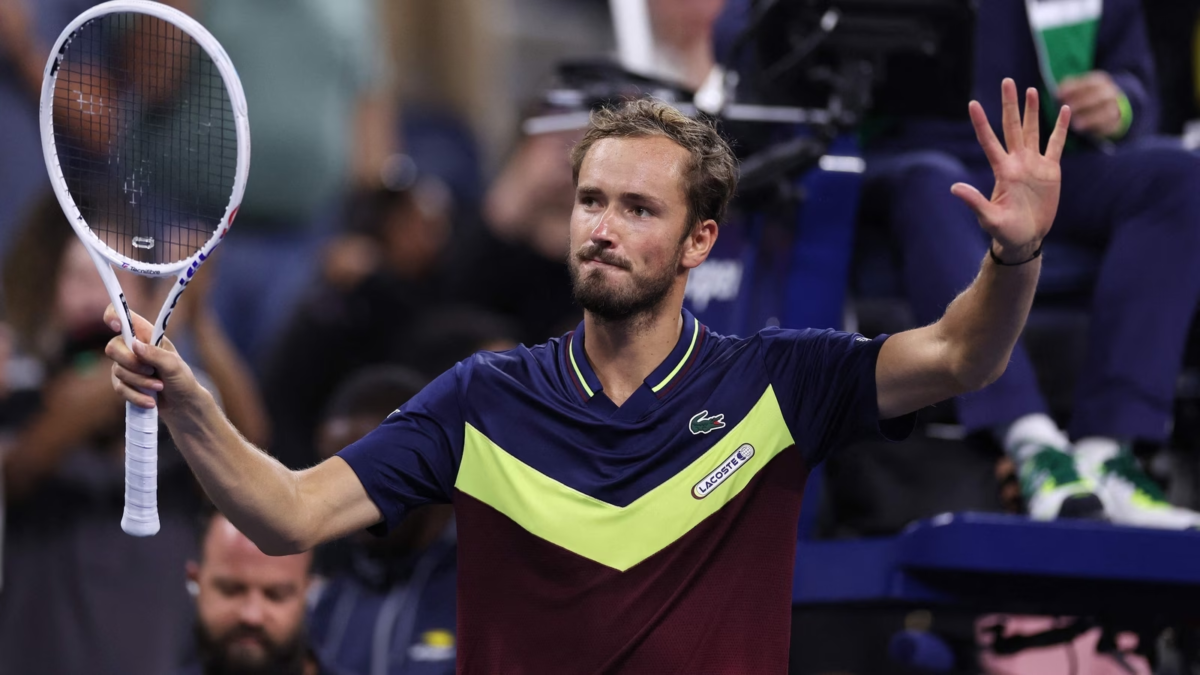 Daniil's coach, Gilles Cervara, however, confirmed the Russian's presence in the remaining tournaments of the season. He also said that he will be motivated to finish the year on a high despite his disappointing US Open loss.
Do follow FirstSportz WhatsApp Channel
In case you missed it: