Carlos Alcaraz created history when he became the youngest US Open champion as he defeated Casper Ruud to win his maiden Grand Slam title. With his consistencies throughout the year, he is considered to be one of the upcoming stars of the sport who has mettled his place in the era where the dominance of the Big-3 prevails.
Dominic Thiem, the 2020 US Open champion is in awe and highly appreciates Alcaraz for his accolades as he became the youngest player to become the world number one in the history of tennis. He issues a warning to the other players on the Tour as Alcaraz is slowly proving to be a dominant force. He says that "He already has a unique career. He is the youngest number-one in history and winner of the US Open as a teenager, exceptional."
Thiem even went on to say that he is the upcoming face of the sport who had a great run in New York and played long matches consistently and still managed to come out as the winner at all times. He added, "He is about to change tennis, because in New York, no matter how long the matches went on, he was there the whole time, playing offense, going to the net, and contesting every point without fear. And I think this is new. Nobody did that before. We must catch up."
Also Read: Jimmy Connors sends a warning message to the youngest World No.1 Carlos Alcaraz, calling him "everyone's target" on the tour
Carlos Alcaraz is the most successful player of the year with 5 singles titles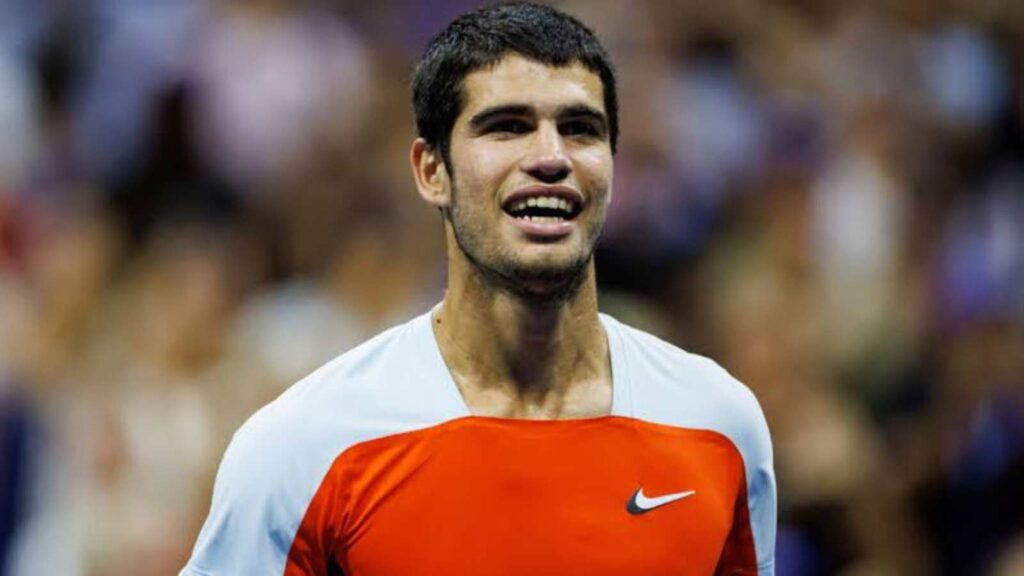 Alcaraz has been quite fantastic with his performances throughout the year where he won four ATP titles with his notable performances at the Madrid Open where he defeated the top three seeds of the tournament defeating Rafael Nadal in the quarter-finals, Novak Djokovic in the semi-finals and Alexander Zverev in the finals to win the title.
He won four titles at the Rio Open, Miami Open, Barcelona Open, and Madrid Open along with his maiden Grand Slam win making it five titles of the year for the 19-year-old Spaniard. His four ATP titles win in the year equals the record with the 22-time Grand Slam champion.
He faced his first loss after becoming the world number one at the Astana Open as he got eliminated in the second round of the tournament. He even accepted to his mistakes and opened up about the biggest takeaways from the defeat. He had said "It was a tough game. I couldn't handle the pressure and it's something I have to learn from, I have to take note of the lessons from this match."
Also Read: Tennis Canada vice president recalls the time when Novak Djokovic made one of the strangest requests he ever received
Also Read: What was Andre Agassi's original name? Why did he change it?