Elena Rybakina expressed her gratitude to the Original 9, who were present and watching as she defeated Victoria Azarenka in the semifinals of the 2023 Australian Open on Thursday. The founders of the WTA were felicitated before the match to commemorate the upcoming 50th anniversary of the founding of the WTA.
In her on-court interview, the Wimbledon winner was asked about her thoughts on the Original 9's contribution to the game. She thanked the seven members in the stands for all they had done. She said she was nervous playing in front of these legends of the game. Rybakina said, "It was really special of course [playing in front of the Original 9] and I was nervous. I want to say a big thank you from the players because it's unbelievable what you've done for us. For the new generation, it means a lot."
The response was met with applause from the spectators for the Original 9. Seven of those nine players were present in Melbourne and received felicitation before the start of the match. They were given souvenirs to mark the upcoming 50th anniversary of their brainchild, the WTA. They then took in the match between Rybakina and Victoria Azarenka at the Rod Laver Arena.
These nine women have had a significant impact on the way women have participated in tennis. Since the creation of the tour, multiple initiatives have been taken to bring the men's and women's game to the same level. Tennis has become one of the few sports with equal pay for women, thanks to the efforts of the WTA.
The seven legends were audience to a pair of excellent Australian Open semifinal matches. Victories to Rybakina and Aryna Sabalenka mean the two will face each other in the final.
Related: Elena Rybakina beaming with confidence as she beats Victoria Azarenka to reach the Australian Open finals
Elena Rybakina defeats Victoria Azarenka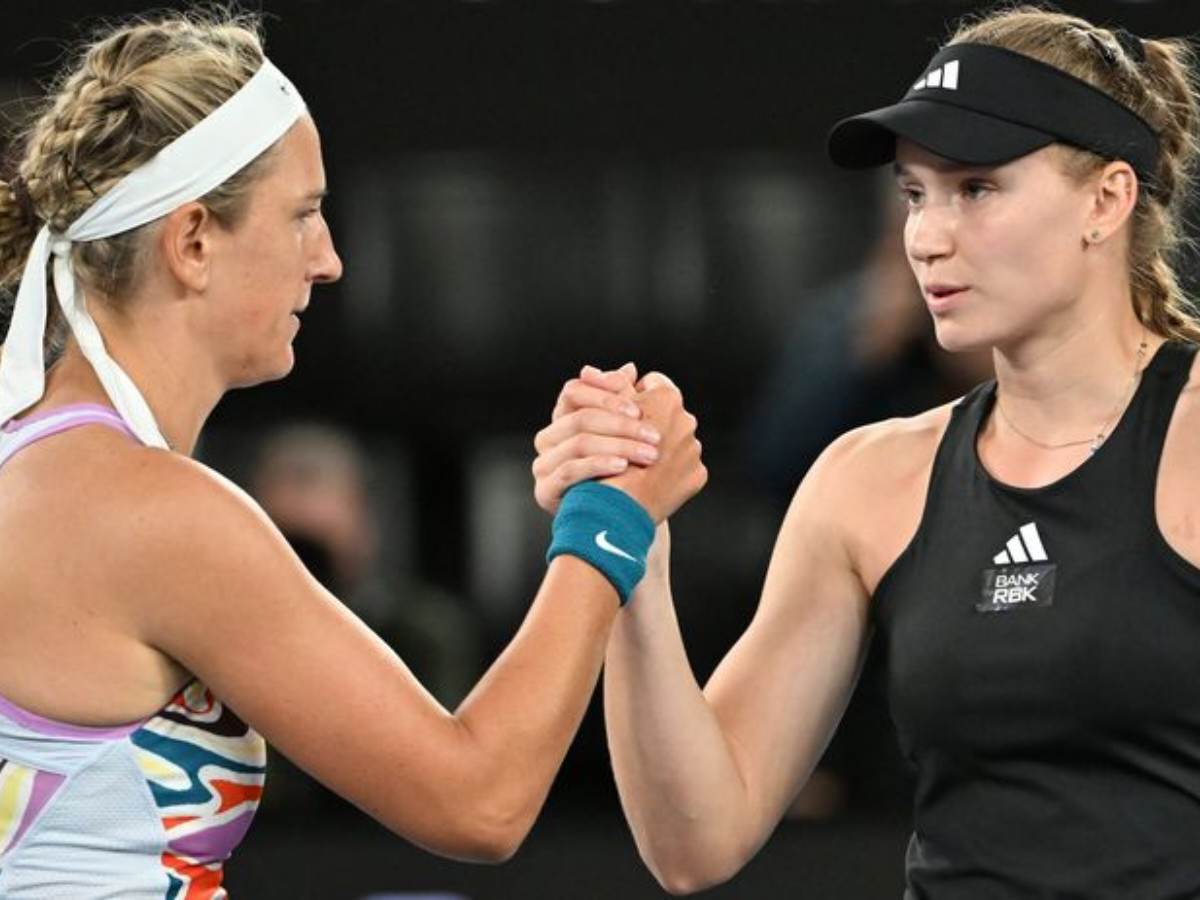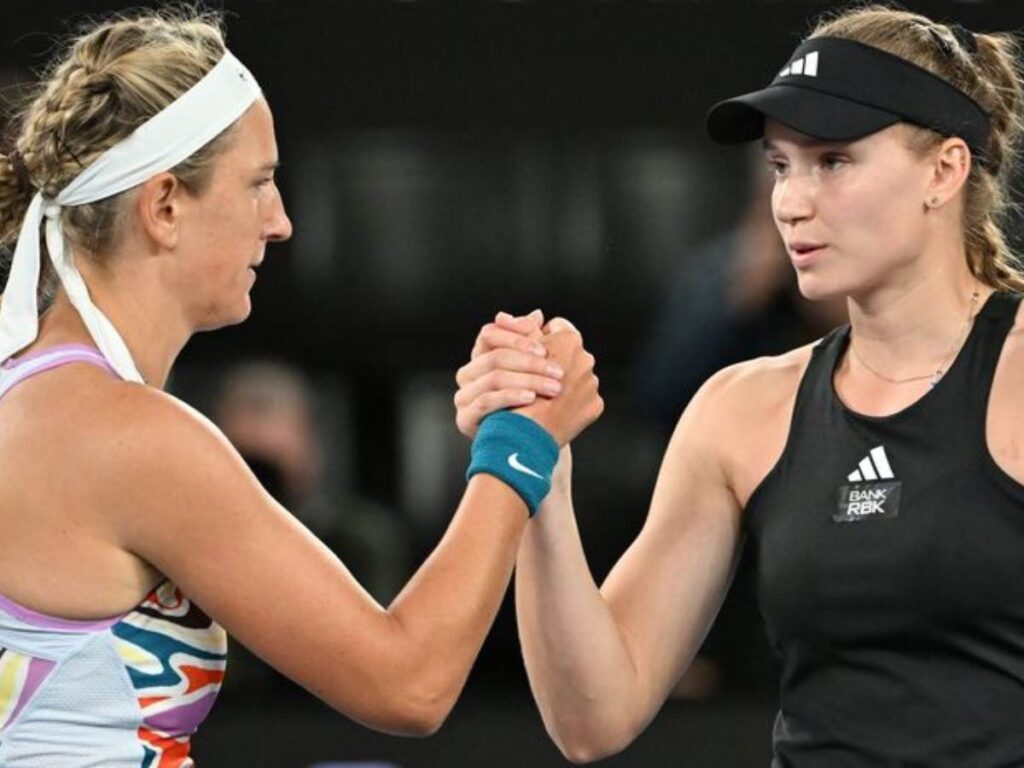 Elena Rybakina won in straight sets against two-time Grand Slam champion Victoria Azarenka. The 2022 Wimbledon champion didn't have her best game but was still able to win.
The first set started with both players mostly winning their service games. In a neck and neck set, Rybakina was able to break and take it to 5-3. However, veteran Azarenka fought back to take the game to a tiebreak. Rybakina was on another level in the tiebreak, winning 7-4 to take the set. The second set was much different.
Rybakina raced to a 5-2 lead and looked championship material with her brilliant tennis. Azarenka was able to claw back one game before Rybakina finished proceedings, winning the set 6-3.
Incase you missed it:
Roger Federer's former agent questioned him on making a comeback
Aryna Sabalenka soars into maiden Grand Slam final as she defeats Magda Linette at the 2023 Australian Open