Ukrainian tennis player Elina Svitolina stood in solidarity with Novak Djokovic on Wednesday as she backed the Serbian's message about war-torn Kosovo. The Ukranian who herself has been extremely active in her efforts in supporting Ukraine during the time of war, expressed how people should always speak up if they actually believe in something and stand for it. Elina Svitolina was the player who called for Russian and Belarusian tennis players to be banned from International tennis after Moscow's attack in 2022. She has been extremely active in her efforts in supporting Ukraine during the time of war.
"Well, we are living in the free world, so why not say your opinion on something,", said Svitolina. The chapter began with Novak Djokovic writing, in Serbian, a message on the camera after his 2023 French Open first-round win against Aleksandar Kovacevic. The message translated to," Kosovo is the heart of Serbia! Stop the violence." Novak Djokovic is known to actively talk against war and violence as he was a 'son of war' himself. Djokovic believes that no one wins in war.
This message from Djokovic has been disapproved by fans and even some authorities. French sports minister even went on to ask the Serb not to repeat such actions. In the post-match conference after his second-round match against Marton Fucsovic, Djokovic expressed how he would have avoided writing the message if he knew that it could cause such a big controversy. Djokovic, however, mentioned that he would not change his statement.
"Well, I don't mind saying that. I mean, I would say it again, but I don't need to because you have my quotes if you want to reflect on that. Of course, I'm aware that a lot of people would disagree, but it is what it is. It's something that I stand for. So that's all,", said Djokovic. He mentioned that he is not scared of social media or political pressure and would always speak up for something like this which he believes in. "As a Serb, it hurts me what is happening in Kosovo, our people have been expelled from the municipalities.", said Djokovic while expressing his responsibilities as a public figure.
Also Read: WATCH: Novak Djokovic unleashes verbal barrage at coach Goran Ivanisevic in a heated exchange at the French Open
Elina Svitolina SLAMS the media for using Ukraine war as clickbait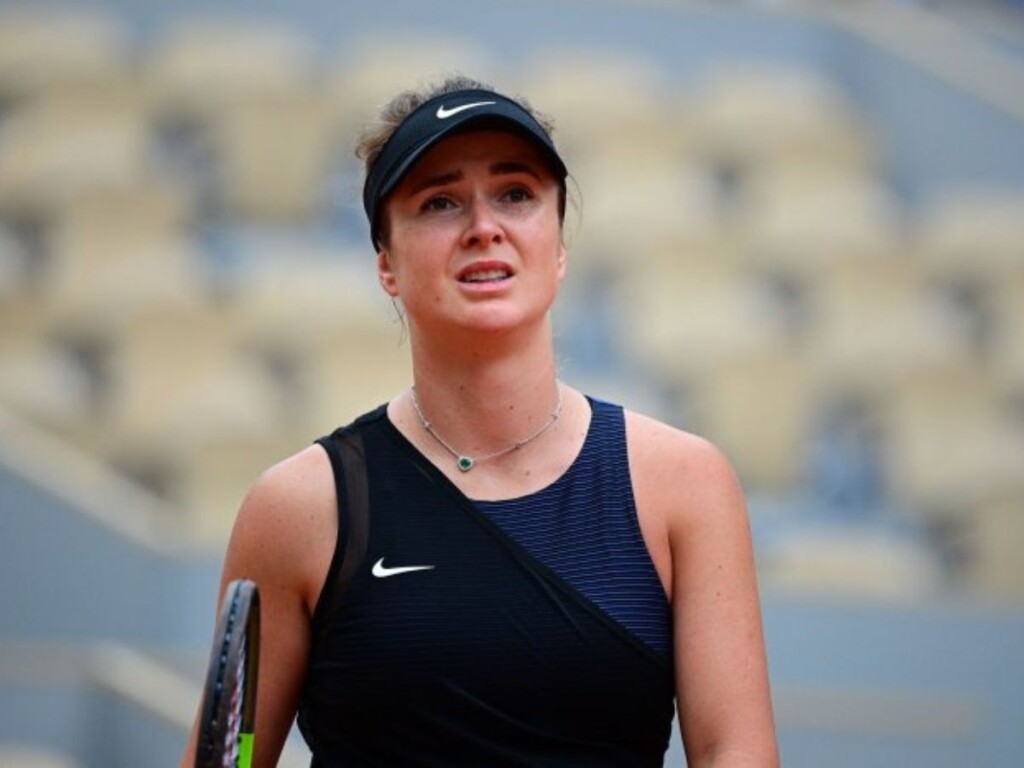 Elina Svitolina's comeback has been magical and she has already made it to the third round of the 2023 French Open. She is back in the limelight as she reminds the tennis world about her quality as a tennis player.
Svitolina has been using her image as a tennis personality to best support her home country, Ukraine in these dire times. She recently expressed how the media is using the conflict between Russia and Ukraine to generate more clicks. "I feel like in tennis, the media is making some articles just a little bit just for the sake of it. You know, just for clicks. Sorry to say that, but it's true,", she said.
Svitolina does not believe in empty words and wants the people who are not helping to keep their mouths shut. Svitolina expressed how hollow opinions from some people are not helping Ukraine or its people.
In case you missed it: