World No. 25 Nick Kyrgios had to see his 2022 US Open campaign come to a heartbreaking end as the Australian lost in the 5th set of a Grand Slam for the very first time. The 23rd-seeded Australian was up against 27th-seeded Karen Khachanov but the Russian proved too good on the day.
Karen won the match 7-5, 4-6, 7-5, 6-7)7), 6-4 in over 3 hours and 30 minutes to take down the Australian and reach his first-ever Grand Slam semi-final. Both the players put on great service games but it was Khachanov who came out on top in clutch moments to advance further.
Also Read: WATCH: "Such a d**k," Nick Kyrgios loses his temper, smashes two rackets after losing to Karen Khachanov in the US Open QF
Nick Kyrgios discusses his injury concerns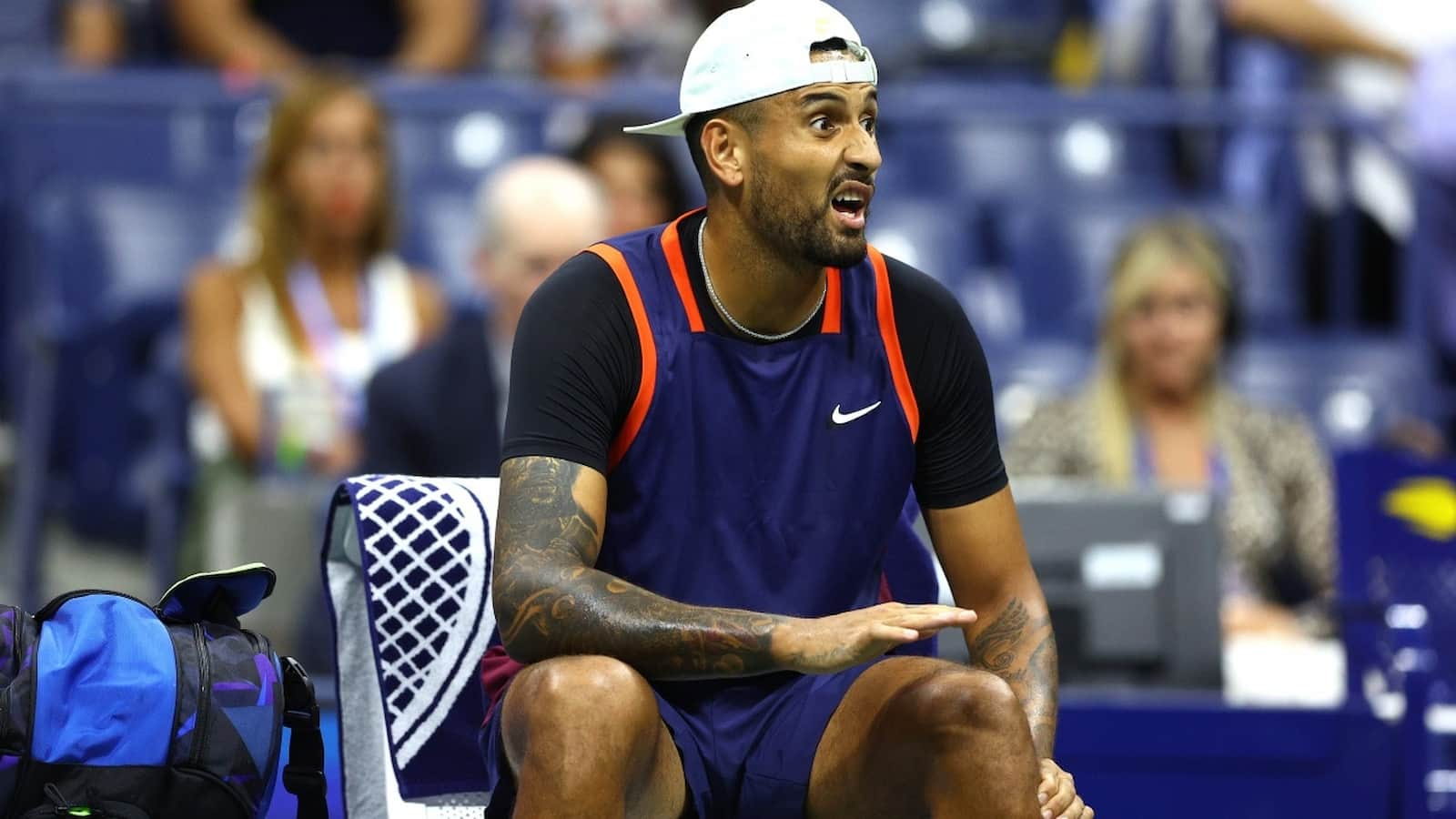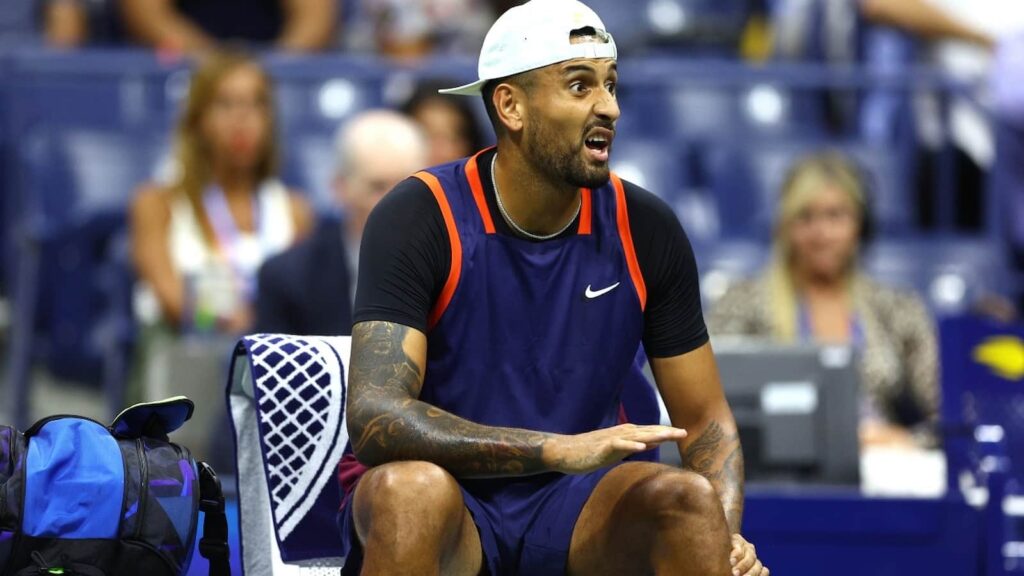 Coming into the match, Kyrgios revealed to be carrying a niggle and it worsened over the course of the match with the Australian finding difficulty in his movements in the second half of the match with visible frustration over his fitness issues.
"Just came out flat, physically didn't feel great and then ended up feeling great toward the end of the match. I'm obviously devastated but all credit to Karen, he's a fighter, he's a warrior. He served really good today, honestly the best server I played this whole tournament to be honest.
"He was hitting the spots under pressure and he was hitting big points as well. There wasn't really anything in it. I'm just devastated obviously. It was either winning it all or nothing at all, to be honest. I feel like I've failed at this event. That's what it feels like. The knee is sour.
"Obviously I've been playing a lot of tennis the last couple of months. I came out on the court and just split stepped and just tweaked it a little bit and then ended up feeling fine. Everyone's carrying a niggle right now so nothing major. Didn't end up feeling great at end of third, fourth and fifth, just mentally distraught," said Nick in his press conference.
"I don't care about that right now, I just don't," said Kyrgios shutting down the question about the crowd's behaviour during the matches as he had a mixed reception from the crowd present for the match at the Arthur Ashe Stadium.
"I feel like s**t,": Nick Kyrgios on the defeat to Khachanov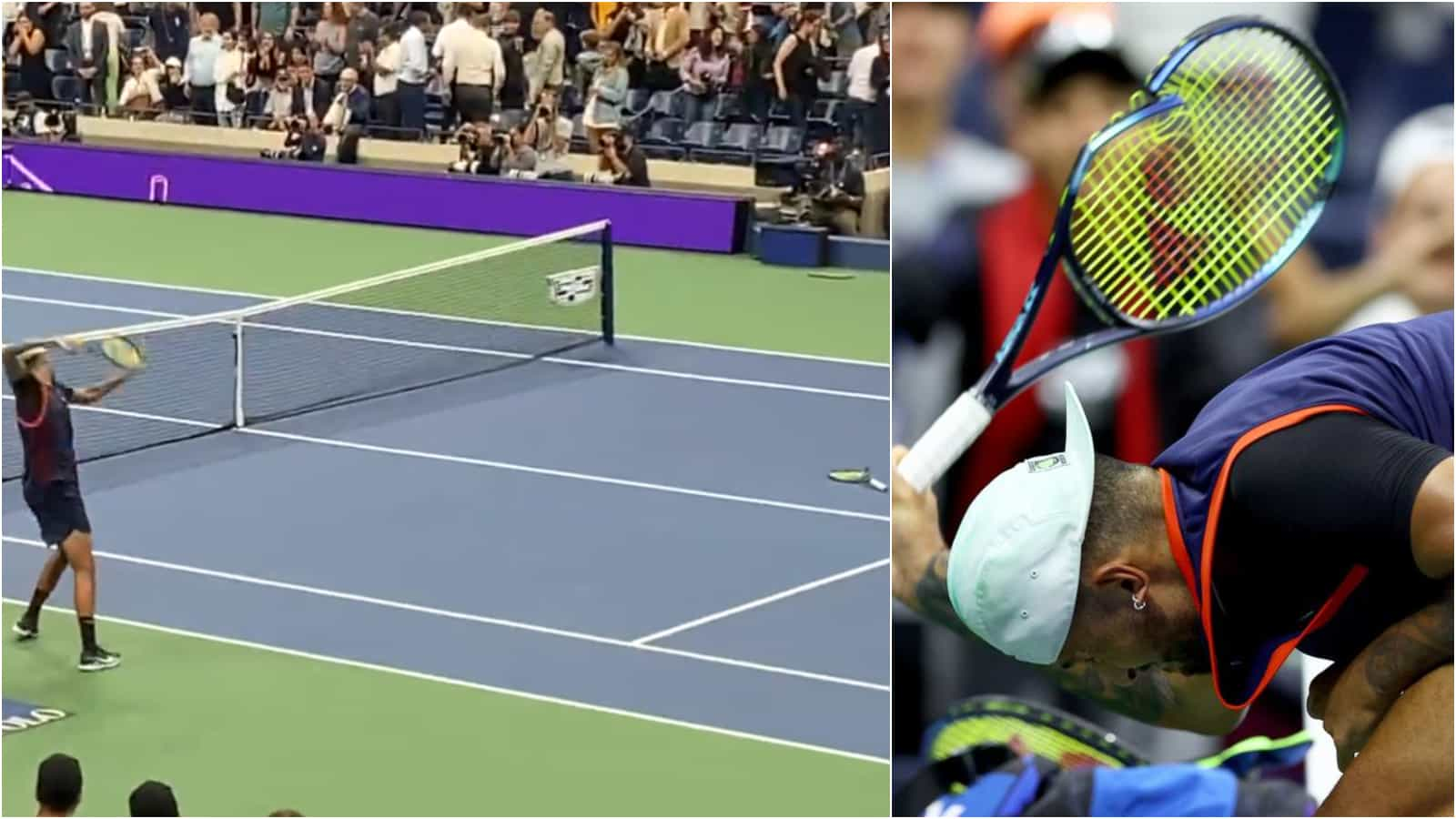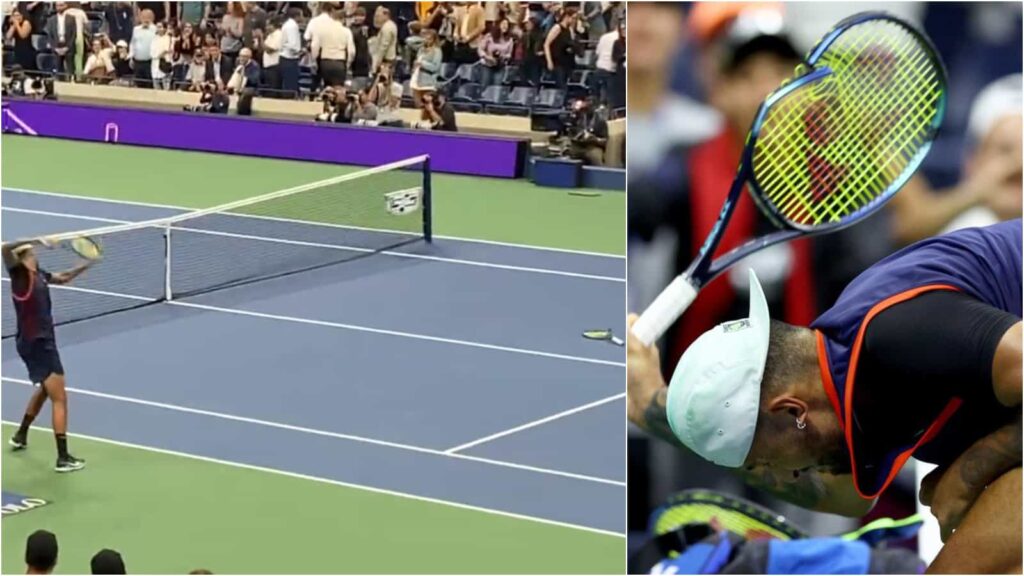 Kyrgios was in no mood for any sort of interaction with the press after his defeat and right from his tone and body language it was visible that how serious Nick was about winning this time as the Australian just wanted to complete the formality.
"Honestly, I don't even care about any other tournament. I feel like at the Grand Slams, now having success at Grand Slams is just like no other tournament really matters. It's like you get better, you get worse and then at a Grand Slam, none of it matters. You either win or lose.
"People don't really care if you were better on the day or you lost in the fourth or the fifth or you played like one of the best matches of the tournament, you lost. That's all people remember at Grand Slam whether you win or lose. I think pretty much every other tournament during the year is a waste of time.
"You should just run up and show up at a Grand Slam, that's what you are remembered by. They do(defeats like this). Honestly, I feel like s**t. I feel like I have let so many people down. I feel like I am playing Tokyo and stuff. I think these four tournaments are the only ones that ever gonna matter.
"It's just like now you've got to start over again and I have to wait till the Australian Open. It's just devastating like it's heartbreaking. Not just for me but for everyone than I know who wants me to win," concluded Nick in his press conference that lasted for less than 5 minutes.
Also Read: "Hope we won't see him next year" Fans celebrate 'bad-boy' Nick Kyrgios' quarter-final defeat at the US Open hailing Karen Khachanov as a hero
Also Read: "Rafa and Thiem, both have won here" Casper Ruud confident of winning US Open despite being marked a 'Clay Court specialist'