After Zoran Pavlovic insisted it was merely the start to his first name, the American-Serb super fan who was photographed wearing a Z T-shirt on Wednesday was admitted back into the Australian Open tonight. Following disturbances resulting from the flying of the forbidden Russian flag in Melbourne Park, Victoria Police ordered the removal of four unnamed supporters.
However, because the man in the black T-shirt was asked to remove it right away, he was permitted to stay in the Rod Laver Arena. He then returned to the competition tonight after Tennis Australia deemed him to be "compliant" with the regulations. In an earlier incident, a crowd of individuals waving Russian flags carrying the likeness of President Vladimir Putin was yelling, "Russia."
A picture of Pavlovic was tweeted on Wednesday by former Ukrainian player Alex Dolgopolov, who is currently enlisted in his nation's military. He wrote: "This guy will get banned for life, at least for all Australian events, right? @AustralianOpen."
Pavlovic, on the other hand, again elaborated to the Serbian website Kurir that the 'Z' was not a political statement. It stood for his name and he was 'known' for his shirts. He also said, "I also gave them the documents, and the police officers politely apologized to me and let me go. I am an American citizen, I have never had a problem, wherever I am in the world."
In the semi-finals today, Pavlovic was seen again. He had worn a shirt with Novak Djokovic's name on it and had also had it signed by him earlier in the tournament. Djokovic defeated Tommy Paul in straight sets to reach his 10th Australian Open final
Also read: "This is exactly what I've imagined," Novak Djokovic over his 2022 deportation, has all eyes on the Australian Open title
Why are Russian and Belarusian flags banned at the 2023 Australian Open?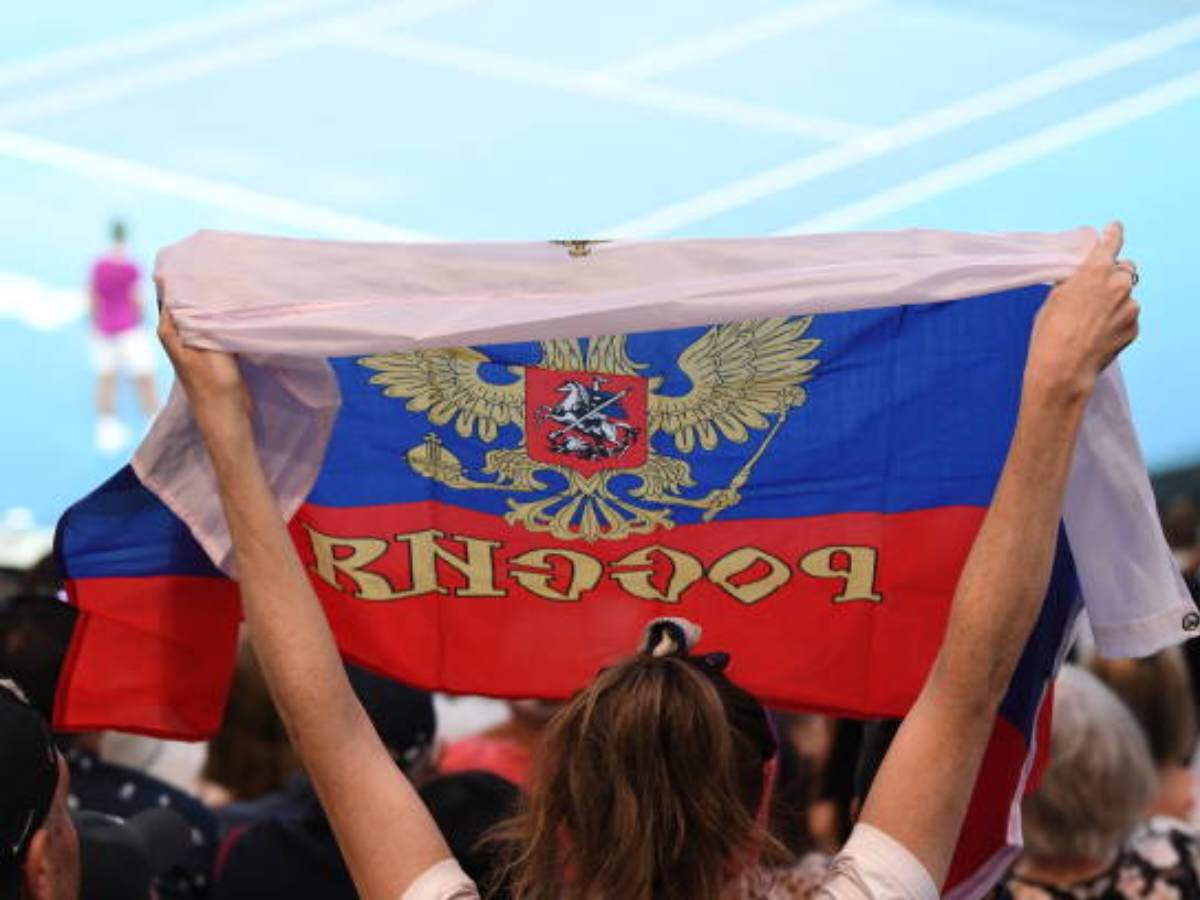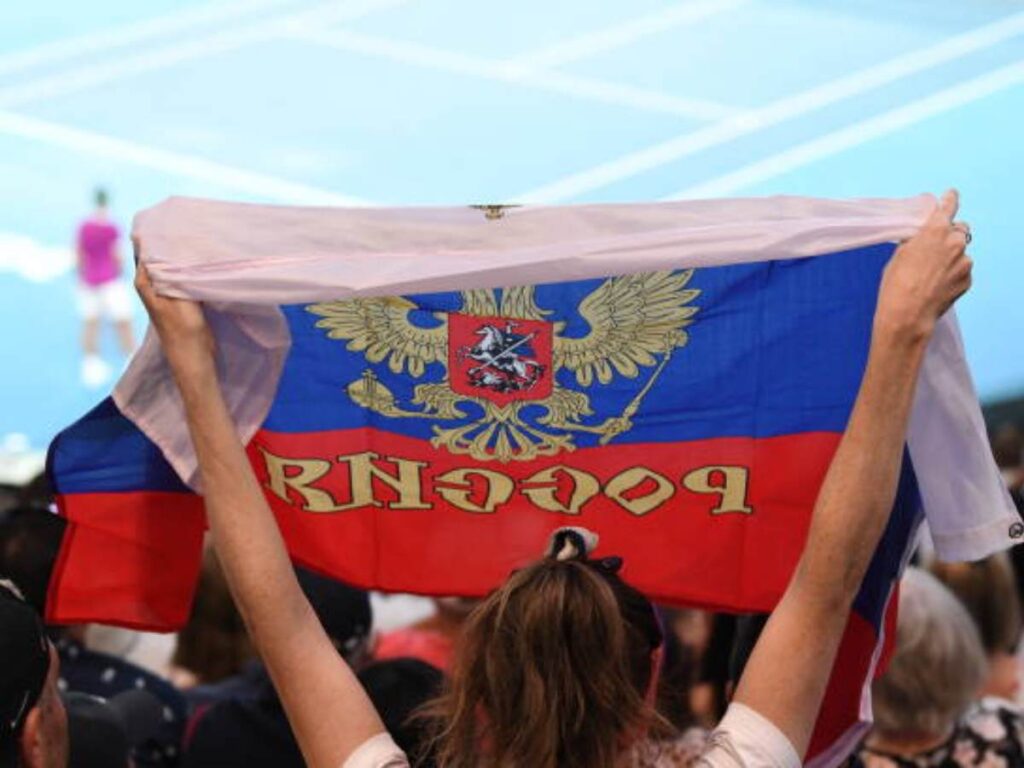 The flags may initially be brought inside Melbourne Park by spectators as long as they didn't cause "disruption." However, after spectators waved a Russian flag during a match between Russian Kamilla Rakhimova and Ukrainian Kateryna Baindl, the organizers changed their minds. Some sort of misunderstanding among fans led to police complaints and tensions.
A complaint from the Ukrainian ambassador to the country also influenced this action. The Russian embassy saw this action as extremely regrettable. Tennis Australia banned the Russian and Belarusian flags after a plea from the Ukrainian ambassador. Aryna Sabalenka of Belarus acknowledged that the display of the two nations' flags would enrage Ukrainian athletes.
The fifth seed said to reporters following her first-round victory, "I honestly thought that sport is nothing to do with politics but if everyone feels better this way, then it's alright."
Marta Kostyuk, the second-ranked Ukrainian, said to Reuters that she would not shake hands with rivals from Belarus and Russia on the tour because she believes they have not done enough to speak out against the invasion.
In case you missed out:
The title decider at the 2023 Australian Open will be played out between World No. 5 and the fifth-seeded Aryna Sabalenka and World No. 25 and 22nd-seeded Elena Rybakina
"Novak has very aggressive fans," Ukrainian Marta Kostyuk comments on the Djokovic family at pro-Russian demonstrations