The World Tennis League in Dubai intends to bring some excitement to the tennis sport.The organisers here changed the format of the game to muxed-gender format, they changed how the winner of the match between two teams will be decided, and they also changed the colour of the court to yellow and orange. However, there is one aspect of the tennis sport that has not changed, and that is the tennis ball.
The colour of the tennis ball remains optic yellow.This has led to many problems for the tennis fans, spectators sitting in the tennis stadium, and also viewers watching the match live. The tennis ball is getting camouflaged with the colour of the court.
Rennae Stubbs, an Australian tennis legend, issued a challenge to social media users in a hilarious social media post. 
"Spot the ball," her caption read.
The final of the World Tennis League will be played on 24th of December.
Also Read: "It is not unrealistic," Patrick Mouratoglou analyzes Holger Rune's chances to become World No. 1 in 2023
Social media users are also trying to spot the tennis ball and are also giving their comments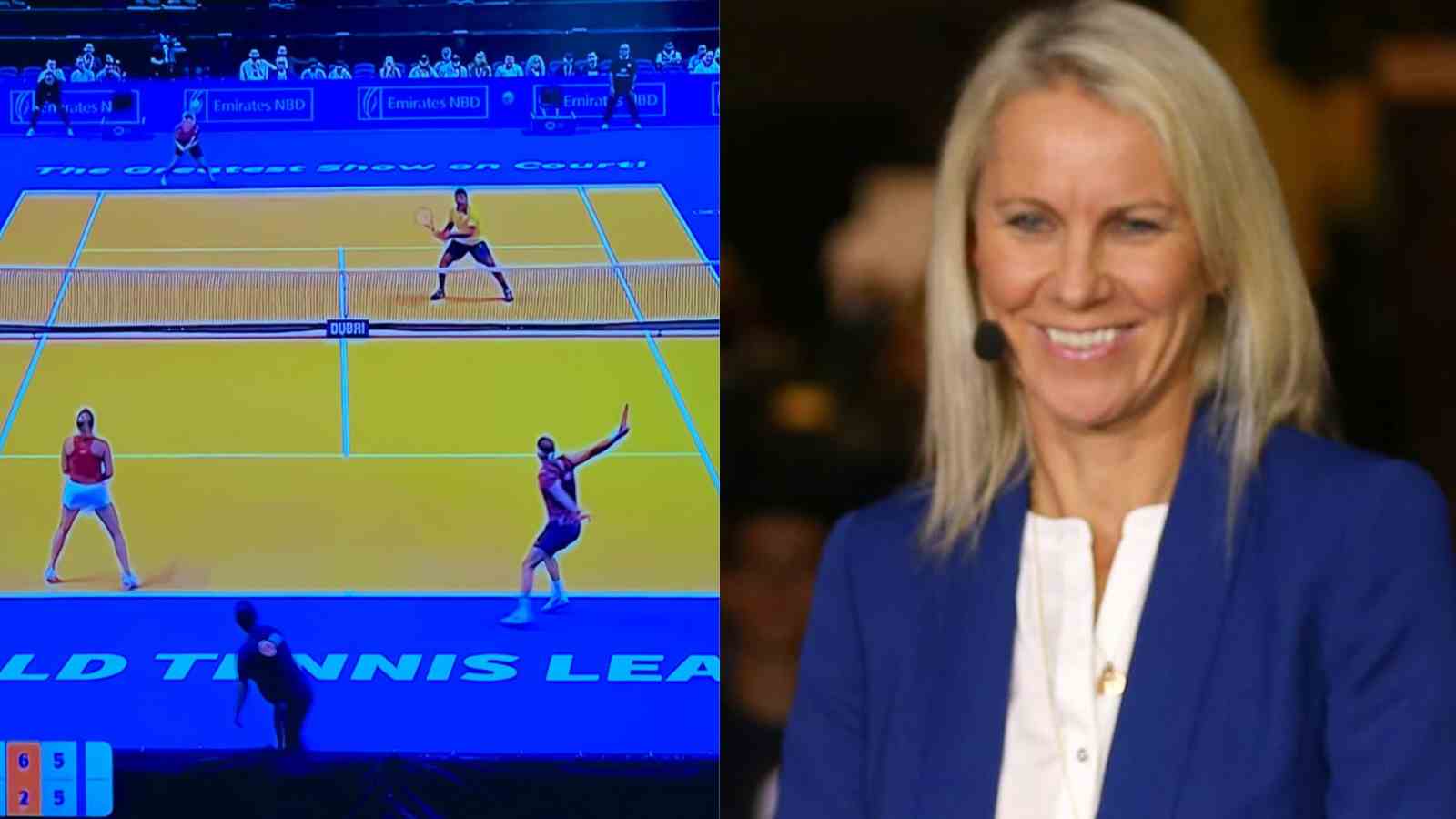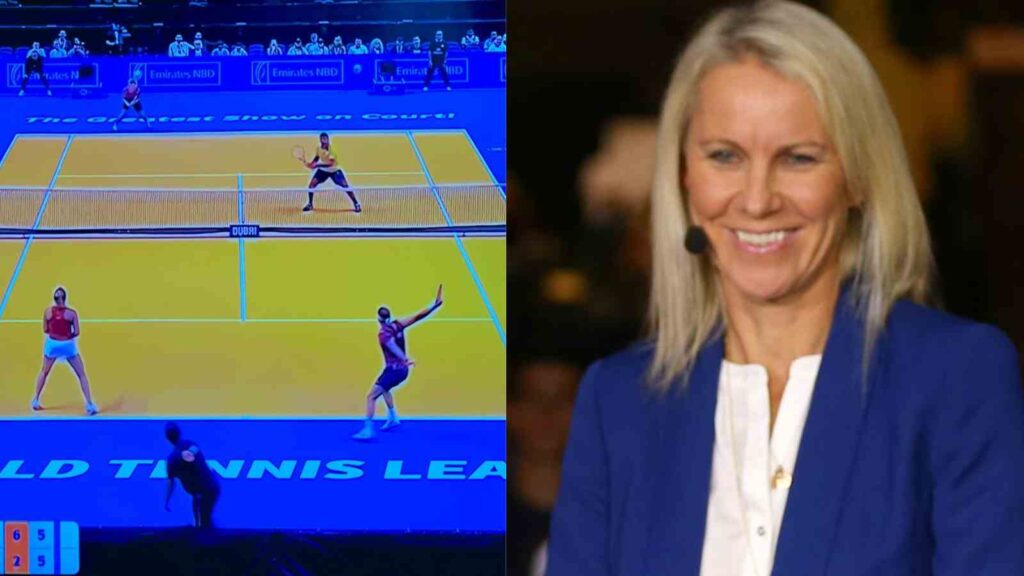 The World Tennis League is a new-age competition that has got the tennis community very excited. Top players all around the world in both ATP and WTA circuit such as- Novak Djokovic, Nick Kyrgios, Holger Rune, Aryna Sabalenka, Caroline Garcia, Felix Auger-Aliassime, Iga Swiatek, and Alexander Zverev, among others, flocked to Dubai, UAE to play in the inaugural edition of this exhibition event.
Also, many tennis fans are watching this tournament on their TVs and on the internet. However, more than the tennis action in the event, the color of the court is being discussed on social media.
As far as the challenge given by Rennae Stubbs is concerned, many people are trying to 'spot the ball'. Many users later commented on it. Here are a few reactions to the above post.
The World Tennis League organizers can only answer these questions raised by social media users. However, the tennis action on the court is great. All tennis fans are able to witness high quality tennis which they must have hoped for. Also, the tennis players are enjoying their time on the court. They will be able to interact with other tennis players and learn from each other as they start their journey in the 2023 ATP and WTA seasons, respectively.
Also Read: Boris Becker breaks down during an interview recalling the horrors of prison and escape from murder threats
Also Read: Casper Ruud divulges the special quality of Rafael Nadal while sharing his experiences from the Latin American Tour with the Spaniard