Roger Federer was on his spree to win his sixth consecutive US Open title back in 2009 when Del Potro stepped in with him in the finals and took that hope away from the 'Swiss Maestro'.
In a recent tweet, a reminiscence of the events was uploaded where the Argentinian tennis professional was seen guided towards the wall of champions at the Flushing Meadows stadium and boasting his unusual win over the former world No.1. Del Potro in the championship round defeated the five-time defending champion Federer in a thriller five-setter match with a score of 3–6, 7–6, 4–6, 7–6, 6–2.
Also Read: Juan Carlos Ferrero suggests that sensations Carlos Alcaraz and Jannik Sinner could dominate men's tennis for the years to come
Del Potro, the man who prevented Federer from bagging his sixth consecutive US Open title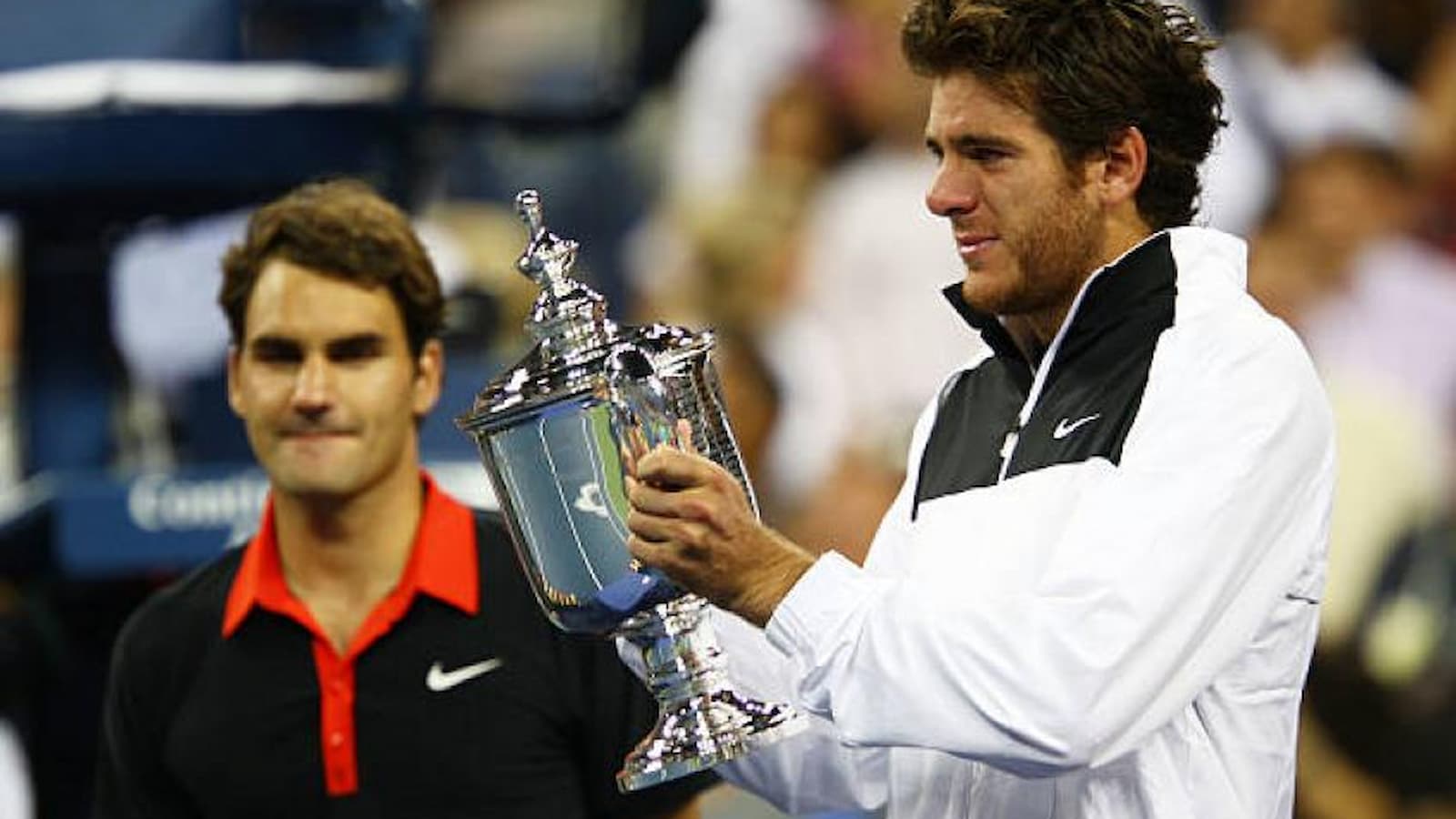 Del Potro ended the Swiss tennis professional's five-time champion reign in what was his only Grand Slam tournament victory. 2009 US Open against Roger Federer was the Argentinian's only singles title during his career although he did also win bronze and silver medals for Argentina at the Olympic Games in 2012 and 2016.
The former world No 3 has been struggling with a knee injury since 2018 and ultimately played his recent major tournament in Argentina earlier this year. The 33-year-old attended several days this month at the US Open, delegating his intention to return to competitive tennis if he gets the correct treatment for his knee injury.
In a brief statement Potro provided ESPN while discussing the possibility of a comeback in professional tennis, he gave his output on the issues holding him back saying "I keep trying treatments, hoping to find one that can help me improve my quality of life and be fine with my knee. The priority is to live without pain, I am still looking for the right treatment, and the window to resume competition will be open."
Roger Federer ironically on the other hand has been unable to play tennis at his full potential for almost 2 years now owing to his persistent knee injury which eventually knocked him completely out for this year's season. He however plans to make a comeback and will hopefully be seen in action again at the Laver Cup, which is bound to start on 23rd later this month.
Also Read: "Same medical care and same unusual performances?" Tennis Twitter arouses suspicion over possible doping by Carlos Alcaraz following the footsteps of idol Rafael Nadal
Also Read: "Obviously no one wants to win by retirement," A bewildered Emma Raducanu refuses to comment on Dayana Yastremska's last-minute walkover