Felix Auger Aliassime was knocked out in the first round of the French Open by Fabio Fognini. This loss was completely opposite to what Felix's coach, Toni Nadal, had predicted. Contrary to the easy, breezy win that Toni had predicted for the Canadian, he lost the match in three straight sets against the Italian. Felix Auger had retired from the Lyon Open the week before the French Open due to a shoulder injury. He withdrew from the quarterfinal match set to be played against Frenchman Arthur Fils, who eventually won the Lyon Open.
What is baffling about the whole situation is that Toni Nadal seems more concerned with Rafael Nadal's comeback. Toni Nadal is also not traveling on the court with Felix Auger during tournaments. Toni Nadal was recently questioned in an interview with Tennis Majors, and the most talked-about topic was Rafael Nadal's comeback.
When asked whether his nephew would make a comeback in 2024, he said "Yes! I believe because I want to believe. I know that it's getting harder to win with every year passing by, but I always believe that things will work out well."
Toni has also questioned whether Felix's fitness level for the French Open is at a 100% or not. Toni responded, "Yes…Well, you saw that he had a problem in Lyon (shoulder, Felix withdrew from the tournament before his quarterfinal match following a win over Llamas Ruiz), but I believe that he will be fine for his first match here (against Fabio Fognini)."
Felix has been struggling this clay season but still felt confident about winning French Open. He has had plenty of early exits in tournaments leading up to the French Open, but the first-round exit at the Roland Garros was the final blow to the Canadian. He had reached the fourth round in 2022 where he ultimately lost to Rafael Nadal.
Keep Exploring: Sebastian Korda compares IDOL Rafael Nadal to his pet cat predicting one more peak following season withdrawal
Toni Nadal had recently identified factors behind Felix Auger-Aliassime's struggles on the Court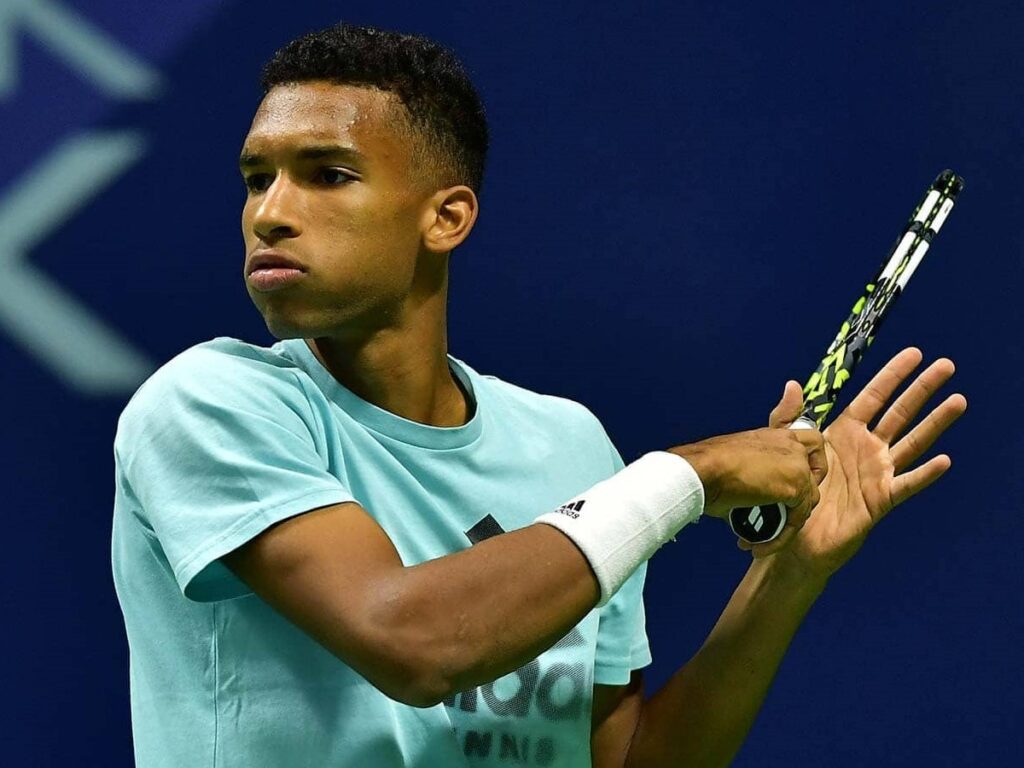 Fabio Fognini and Felix's match was touted as one of the five matches to watch by the ATP, but it was almost anti-climactic when the Italian clinched it in three straight sets. Both the Miami Open and the Italian Open Felix exited in the round of 64. In the doubles, he could not move beyond the quarterfinals. This has been a bit humiliating for the Canadian, as in 2022 he was in great form. He was pegged to achieve more in 2023 and win more tournaments. But he has not delivered it so far.
In April, Felix Auger Aliassime's coach Toni Nadal had spoken about his weakness which was leading him to lose matches. "He hasn't been playing very well for a few tournaments. He has problems with his service," said Toni. But Toni had also praised the Canadian for his great composure and behavior. "But I'm very happy to collaborate with Félix because he is a great person, well-educated on and off the court. A good fighter. He needs to improve a bit if he wants to win Grand Slams and become world number 1." Toni had picked Carlos Alcaraz and Novak Djokovic as his favorite to win the French Open 2023.
In case you missed it: