The NBA All-star game weekend is underway. The season-ending game brings about some of the best basketball players who play in the NBA. But the showstopper is the NBA All-stars Celebrity game. This game is played every year and also includes celebrities from other fields.
The All-stars Celebrity game was played between Team Ryan Smith and Team Dwayne Wade this time on February 17 (Friday) at the Salt Lake City, Utah, USA. Frances Tiafoe who is the lone tennis player in the roster scored two baskets to help Dwayne Wade's team win the game.
NBA shared an excerpt of a video in which the World No.14 was seen proudly holding his jersey on social media.
Frances Tiafoe impressed everyone with his skills and abilities. Before the game, he sweats hard on the court everyday to improve himself for the grand event. He made a close-range teardrop shot early on. Then, early in the third quarter, he beat 2016 NBA champion Richard Jefferson with a midrange jump shot. The two-time NBA Most Valuable Player and coach of Team Dwyane Giannis Antetokounmpo was ecstatic with that basket.
But the most important and cherished moments for the tennis player came in when he got the chance to meet some of the best players in the league whom he has always idolized. He met superstar basketball players Pascal Siakam. His teammates included DK Metcalf and Janelle Monae.
"I think [I will] just go out there and have fun. I mean I don't want to look dumb, that's why I've been training the past couple weeks. But [it is about] just having fun and obviously All Star [Weekend] everyone is there, you meet so many cool people and people that I've been fans of forever," he had said before the game.
Keep Exploring: "He becomes different at the French Open," Rafael Nadal despite poor form picked as favorite at this year's Roland Garros by former winner
John McEnroe has high hopes from Frances Tiafoe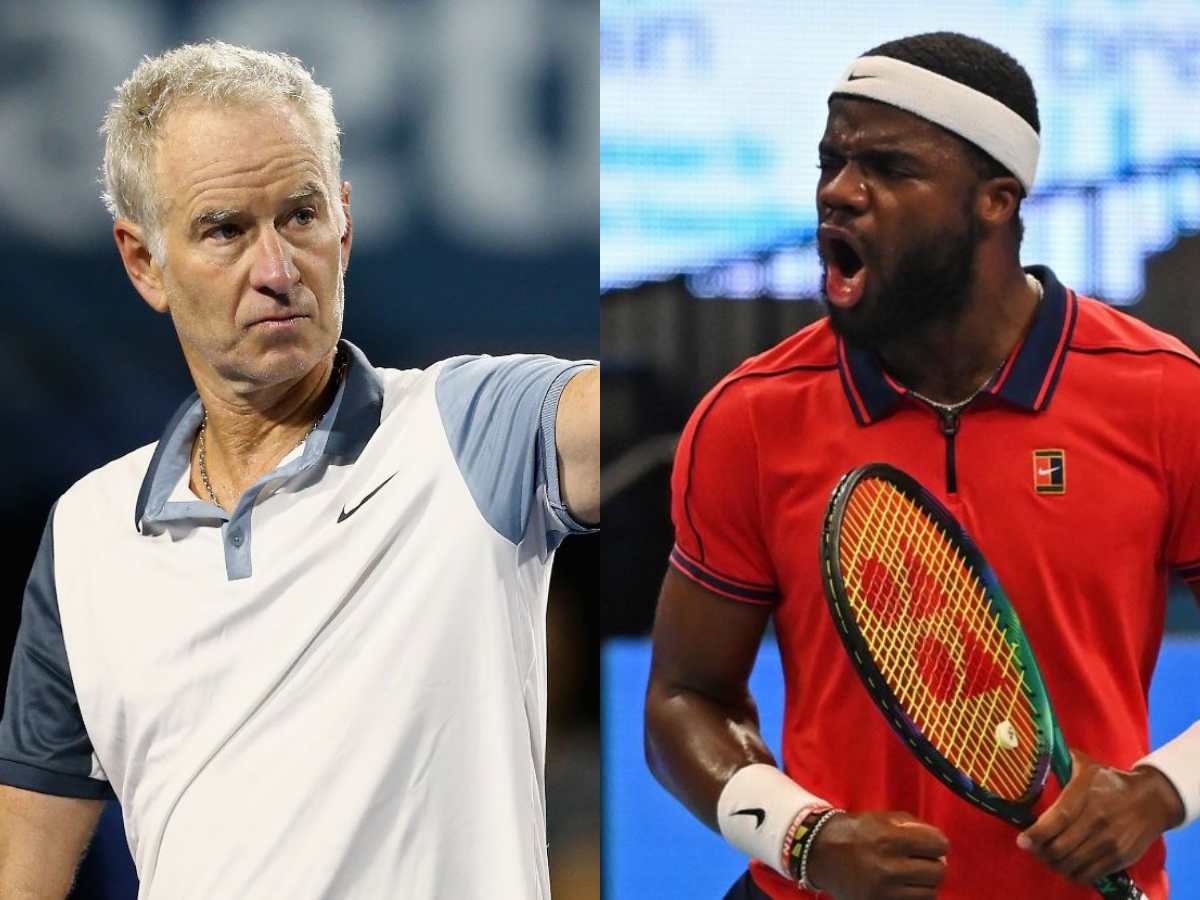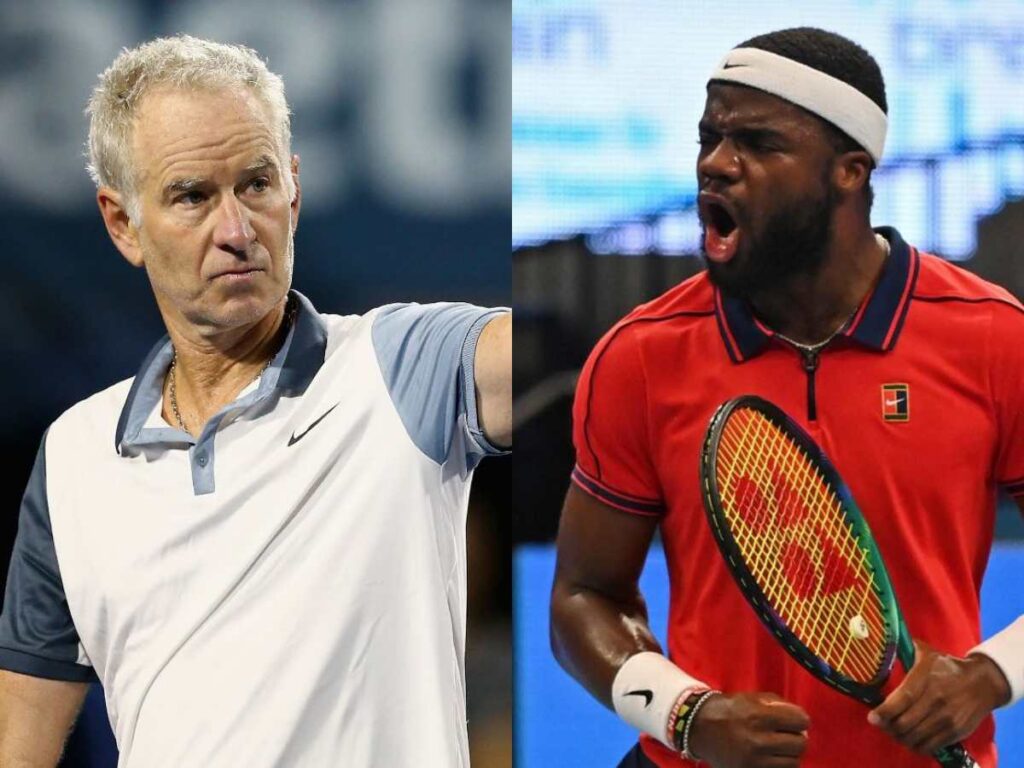 Frances Tiafoe is one of the few tennis players who have consistently performed well on the circuit. His inspirational performance in the US Open 2022, where he reached till the semi-finals before going down to eventual winner Carlos Alcaraz in a five set marathon match brought smiles on the faces of many American tennis fans.
John McEnroe believes that Frances Tiafoe is one of those players who can end the Grand Slam drought in male tennis for America. He thinks that he is on an improvement curve and getting better.
"Tiafoe I would put close to the top in terms of upsides because athletically he could be even the best of them all, but mentally he is getting stronger,"  he said.
Beside him, the American tennis legend is also banking on Taylor Fritz and Sebastian Korda to win a Grand Slam. He has also had high hopes from Ben Shelton, Jenson Brooksby and Tommy Paul.
"I think in the next year or year and half I think you will see one of the Americans win a major," he continued.
In cse you missed:
"I look up to her in that way," Coco Gauff feels proud of her doubles partner Jessica Pegula for keeping calm during mom's illness 
"Get off the high horse," Martina Navratilova's attempt at self defense fails as fans criticize her for selective criticism and false propaganda