| | |
| --- | --- |
| Name | Frances Tiafoe |
| Age | 24 |
| Occupation | Tennis Player |
| Other sources of wealth | Advertisements |
| Net Worth | $6 Million |
| Residence | Orlando, Florida, USA |
| Sponsors | Adidas, Nike, Yonex, Tag Heuer |
| Charity | _ |
| Marital Status | Unmarried |
| Last Updated | January 2023 |
Frances Tiafoe is slowly emerging as one of the brightest tennis potentials from the USA. Frances became the youngest to win an ATP title since Andy Roddick in 2002 when he went on to win the 2018 Delray Beach Open, his only ATP title so far.
Tiafoe will be making his debut at the Olympic Games when he takes the court at the 2020 Tokyo Olympics and will be looking to become the first American man since the 1996 Olympics where Andre Agassi won the last Gold Medal in the Men's Singles.
Related: Frances Tiafoe reveals his parents were afraid of leaving him alone in the neighbourhood and how it helped him take up tennis » FirstSportz
Frances Tiafoe Net Worth 2023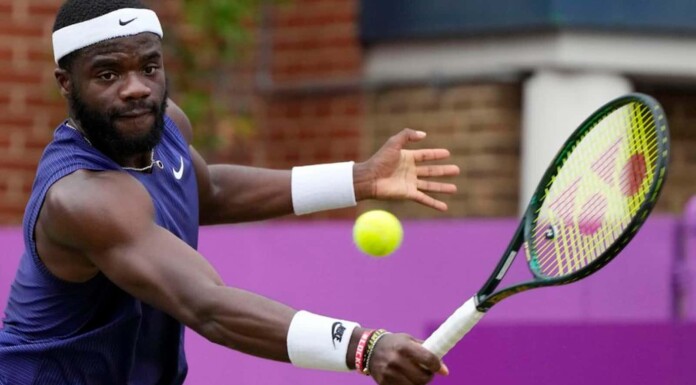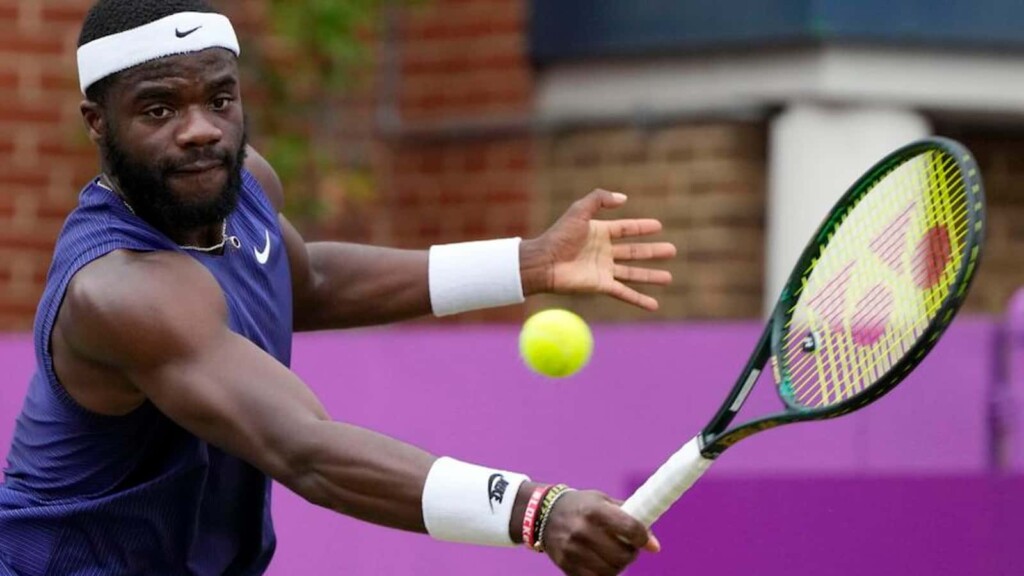 Frances has so far in his career earned a whooping over $6 prize money and along with his deals with Adidas, Nike, Yonex, and Tag Heuer have taken his net worth to an estimated $6 Million.
Frances Tiafoe: Brand Collabs and Endorsements
Frances is currently sponsored by Nike for his apparel and shoes. Yonex is his Racquet sponsor while Tag Heuer recently signed the young American as their brand ambassador.
Does Frances Tiafoe have any charity?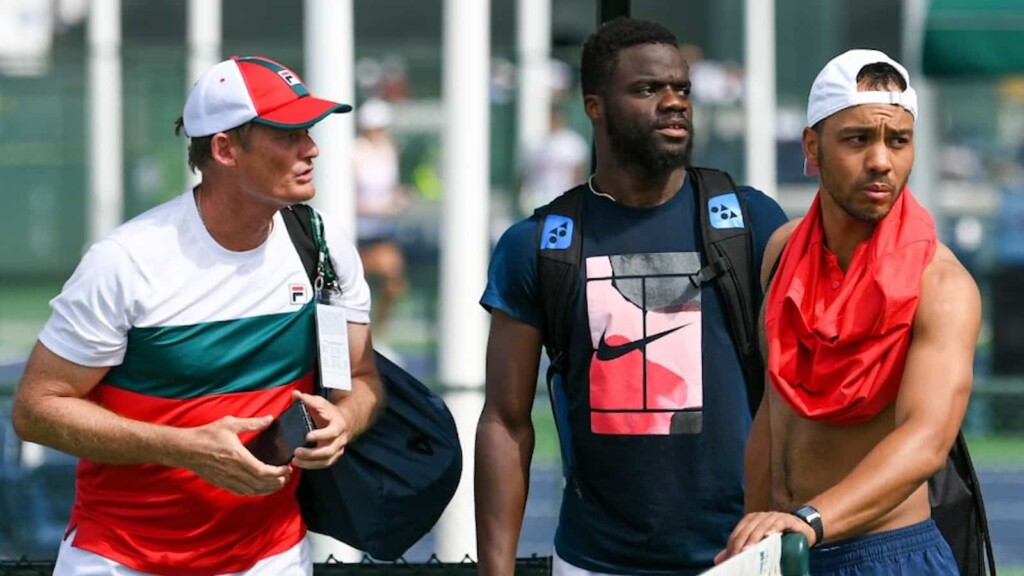 No, Frances Tiafoe doesn't have any charity of his own.
Frances Tiafoe's House
Frances currently resides in Orlando, Florida, USA. He grew up in Hytasville, Maryland but has since then moved to Florida.
Frances Tiafoe's Career Titles
Frances had a glorious Junior career where he became the youngest winner in Boys' Singles at the 2013 Orange Bowl, winning the tournament at the age of 15. He also won the US Junior National Championship.
At the age of 17 became the youngest American to participate in the main draw of the French Open since Michael Chang in 1989 when he made it to the 2015 French Open. So far in his senior career, his 2018 Delray Beach Open triumph remains the only title won by Frances. His quarter-final run at the 2019 Australian Open is his best result in a Grand Slam.
In 2022, the popular personality enjoyed a successful campaign, reaching the semi-finals of the prestigious US Open in front of his hometown. However, he grabbed immense attention from viewers by upsetting none other than tennis icon Rafel Nadal in the fourth round of the US Open itself.
| | | |
| --- | --- | --- |
| EVENT | CHAMPION | FINALIST |
| Grand Slam | 0 | 0 |
| Olympic Games | _ | 0 |
| ATP Finals | 0 | 0 |
| ATP Masters 100 | 0 | 0 |
| ATP 500 | 0 | 0 |
| ATP 250 | 1 | 1 |
| Total | 1 | 1 |
Q. How much is Frances Tiafoe worth?
Frances Tiafoe's net worth is estimated at around $6 Million.
Q. What is Frances Tiafoe's age?
Frances Tiafoe is 23 years old.
Q. Has Frances Tiafoe won any Grand Slam?
No, Frances Tiafoe is yet to win a Grand Slam title.
Q. How many titles has Frances Tiafoe won?
Frances Tiafoe has won 1 ATP career title winning the 2018 Delray Beach Open while finishing as the runner-up at the 2018 Estoril Open.
Q. Who are Frances Tiafoe's Parents?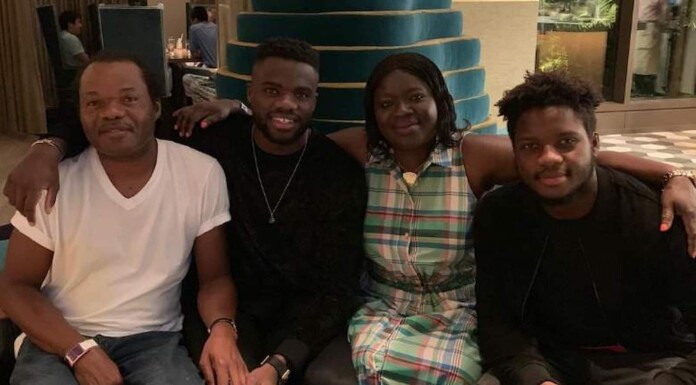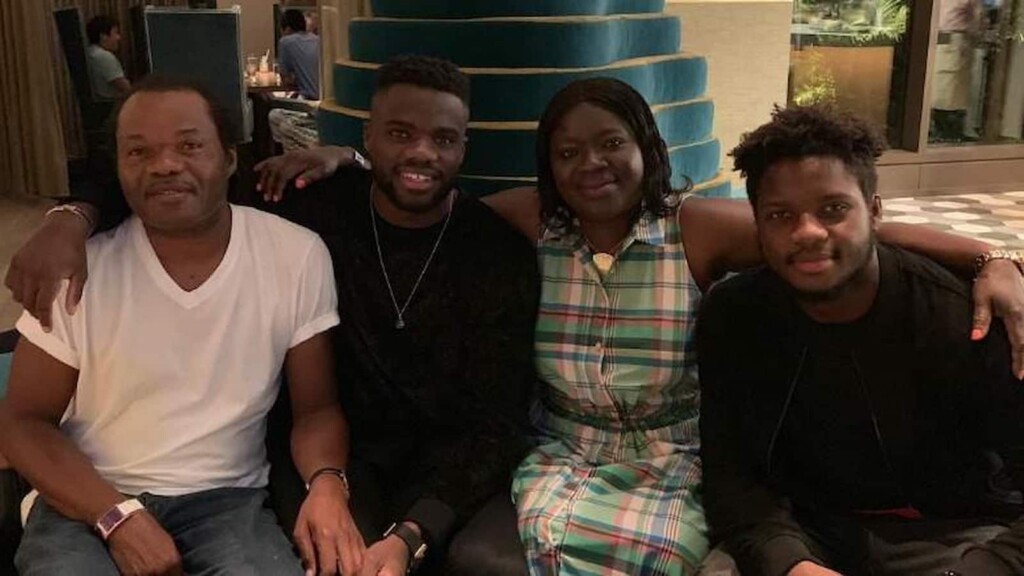 Frances was born to Alphina Kamara and Frances Sr. (also known as Constant). His parents had to escape from Sierra Leone to avoid the civil war and started as laborers in their initial days after coming to the USA in 1993. While Frances Sr. worked at a construction site, Alphina worked as a nurse on night shifts looking after her kids in the morning. His parents are regulars in the Players' Box.
Incase you missed: When is the opening ceremony for Tokyo Olympics and Where is it taking place? Know all about the venue and timing
Incase you missed: Where did Frances Tiafoe go to college?