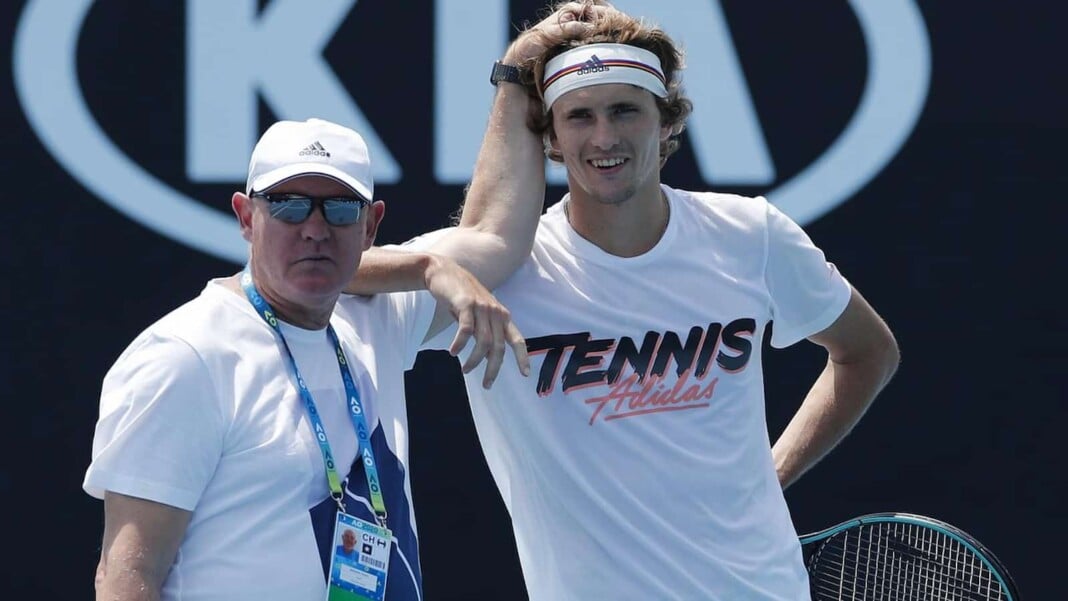 Alexander Zverev turned pro in 2013 and is one of the best tennis players in the world and the leader of the younger generation. One of the main reasons behind his success, is his coach and father, Alexander Zverev Sr who is a former professional tennis player from Russia who competed for the Soviet Union. Zverev's father has been his coach and has been there to take care of Zverev's career since a very young age. Zverev has had some changes in his coaching time over the years, his father has always remained his primary coach.
Zverev's mother, Irina Zverev who is a former professional tennis player who represented the Soviet Union was initially his primary coach when he was very young before his father took over. In the summer of 2017, Zverev hired former world number 1, Juan Carlos Ferrero but fired him after the 2018 Australian Open because Ferrero criticised the rest of Zverev's coaching team. In August 2018, former world number 1, Ivan Lendl joined Zverev's team, but they split up in July 2019 due to disappointing results and personal differences with Zverev stating that Lendl was more interested in his dog and golf game than in coaching. In 2020, former world number 3, David Ferrer joined but split in January 2021 because Ferrer did not want to travel during coronavirus and wanted to spend more time with his family.
Currently, Zverev's only coach is his father, Alexander Zverev Sr. with whom he has never parted ways because of the successes they have enjoyed together. Zverev is currently ranked number 5 in the world and has won 15 ATP singles titles. In 2016, he became the youngest player to debut in the top 20 since Novak Djokovic in 2006. He reached a career-high ranking of 3 in November 2017 after having a very successful year on the tour. In 2017, he won five ATP titles including 2 Masters 1000 titles, entered the top 10 for the first time and at the end of the year, claimed the position of World number 3. Zverev won the title at the 2018 ATP Finals, making him the youngest winner at the year-end championship in a decade. He is the only active player outside the Big 4 with four ATP Masters 1000 titles. He made his best ever Grand Slam finish in 2020 when he reached the finals at the US Open but eventually lost to Dominic Thiem.
Alexander Zverev: "I will stick to my father as long as he can coach me"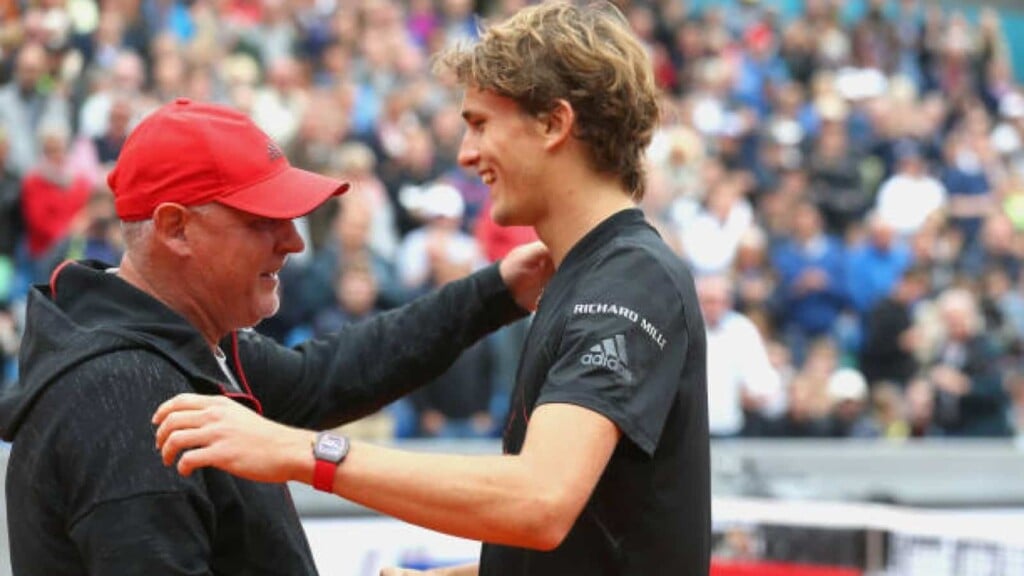 "My father is like a normal coach who doesn't like his player too much. There are opinions I have to change my coach but every time we work alone, we prove we can win big tournaments; my father made me the player I am today. For me, there is no need for changing coach; we will get some help if he gets tired but my dad should be in my team for a very long time" said Zverev.
Many have suggested that Zverev should hire a Grand Slam winner as his coach to help him win the big trophies. However, Zverev continues to stick with his father as his coach and will win at the big tournaments with him by his side.
"It's not true that you must be coached by former Grand Slam winners to win a Major. Just look at Roger, Rafa and Novak. I think with my dad and with my brother more involved now, as well, with Mischa, who was with me during the US Open, I have a great coaching team. I think I can win big tournaments with that coaching staff that I have. Ultimately, my father and I have proven that we can achieve great things together, again and again" he added.
Also read: Tokyo Olympics 2020: "I'm sorry for this" Alexander Zverev to Novak Djokovic after winning the semi-finals