Former World No. 4 and the captain of the Swedish team at the 2021 Davis Cup Finals, Robin Soderling recently spoke at the Davis Cup, where he was asked who he thinks is the GOAT in tennis and what contribution the trio has done to the sport.
Soderling has led Sweden to the quarter-finals where they will be taking on the Russian Tennis Federation after they made it to the last-8 after finishing second in Group B. Sweden was one of the second-placed teams that made it into the quarter-finals and can meet Germany if they defeat the Russians.
Speaking about the GOAT debate, Soderling said, "I think it depends on which player you like the most. What is clear is that these are the best three of all time and the most impressive is that they played in the same period. It was very difficult for us to make room for ourselves. I remember when I was 4th in the World and that I had to face. Having all three of them has been very good in promoting our sport."
Robin Soderling was the first player to defeat Rafael Nadal at the French Open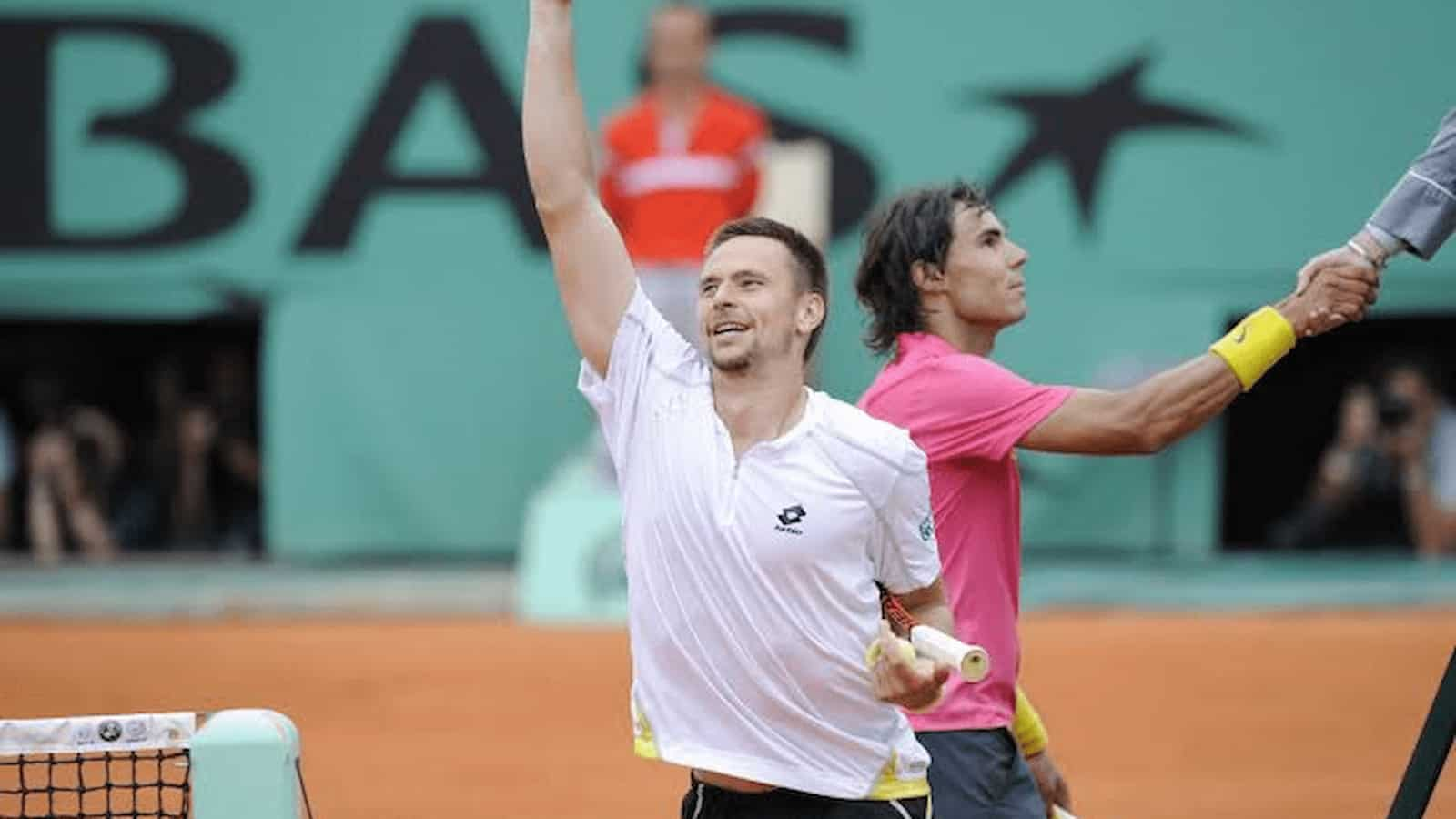 While Soderling managed to reach the 4th rank in the World but did not enjoy a good time against the Big-3. Despite being the first-ever player to defeat Rafael Nadal at the French Open in 2009, he trailed Nadal 2-6. At the same time, he was 1-6 against Novak Djokovic in their head-to-head.
Soderling's worst record came against Roger Federer to whom he trailed 1-16 with his only win coming against the Swiss at the 2010 French Open when he finished runner-up at the Roland Garros for the 2nd consecutive year.
Except the French Open, Soderling failed to reach final of any other Slam, reaching the quarter-finals of the Wimbledon and the US Open while his best result at the Australian Open was a 4th round finish in 2011.
Also Read: "Roger Federer is going to play maybe just one game" Tomas Berdych opines on Federer's comeback