Former football star Gareth Bale has found joy in his post-retirement days, particularly in the game of golf. In a recent exciting turn of events, Bale teamed up with tennis legend Novak Djokovic at the Ryder Cup All-Star matchup. Together, they formed a formidable duo and clinched victory with a score of 3-1 against opponents like Carlos Sainz and Tommaso Perrino. Throughout the match, Bale was seen relishing Djokovic's company, and he even made a commendable statement about the Serbian athlete.
Bale openly declared Djokovic as the tennis 'GOAT' and settled the 'Big-3' debate in favor of Djokovic. He posted a picture on his Instagram story, showing him hanging out with Djokovic in the dressing room right after the game started. In the story, he tagged Djokovic and used a goat emoji.
Djokovic, despite his age, has enjoyed one of the most exceptional years of his illustrious career. Even though many athletes start to decline at his age, Djokovic has defied this trend. He made it to the finals of all four Grand Slam tournaments. With nothing left to prove in his remarkable career, he occasionally takes breaks from tennis to enjoy himself, as evidenced by his participation in the All-Star matchup.
Also Read: Maria Sharapova breaks the hearts of fans by admitting to not missing the sport as she attends the opening day of the US Open 2023
What did Novak Djokovic say after leading his team to the title at the All-Stars matchup?
Djokovic is on a winning spree, first clinching the US Open title and now leading his team to victory in the All-Stars matchup with a standout performance. After the game, he thanked the fans for their support and mentioned his plan to stay in Rome for the Ryder Cup.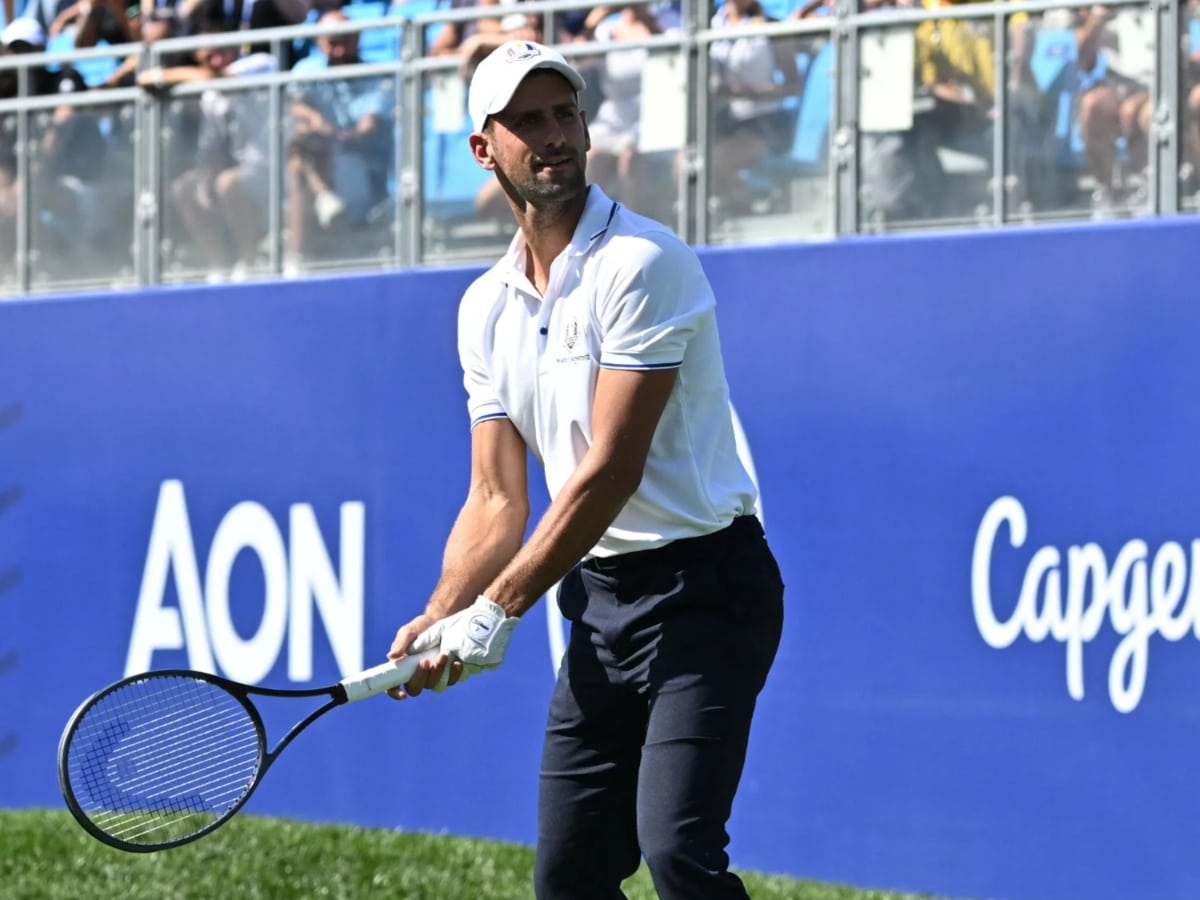 Novak said, "I'm going to stay for a few days just because I need to see the tee-off on Friday, 7 a.m., I heard the atmosphere is electric, everyone is talking about the noise and the incredible vibe that you get to feel. So I'm gonna be there for that and just enjoy fantastic golf."
Novak Djokovic won't be at the Shanghai Masters, but it's likely he'll make an appearance in France for the Paris Masters at the end of October.
In case you missed it:
Do follow us on: Facebook | Instagram | Twitter
Follow FirstSportz on WhatsApp Channel