Iga Swiatek claimed her maiden US Open title after defeating Tunisia's Ons Jabeur in straight sets, 6-2, 7-6(5). She became the first Polish woman to win this title. She holds the World No. 1 ranking and will continue to do so for some time as she has gained enough points this season.
This win marked her 2nd grand slam of the year and a third major overall. She won the Roland Garros this year after she defeated Coco Gauff in straight sets. On the pressures of such a season, Swiatek said, "I don't know if it's more [satisfying] than the second win on Roland Garros because I feel like back then the pressure was really on and everybody was kind of expecting me to win." Recently, Swiatek was asked about her thoughts on a possible career grand slam to which she commented a peculiar answer.
Also read: "The man never quits" Rafael Nadal's practice sessions drive social media perplexed ahead of the Laver Cup
I'm just going to focus: Iga Swiatek on a possible career grand slam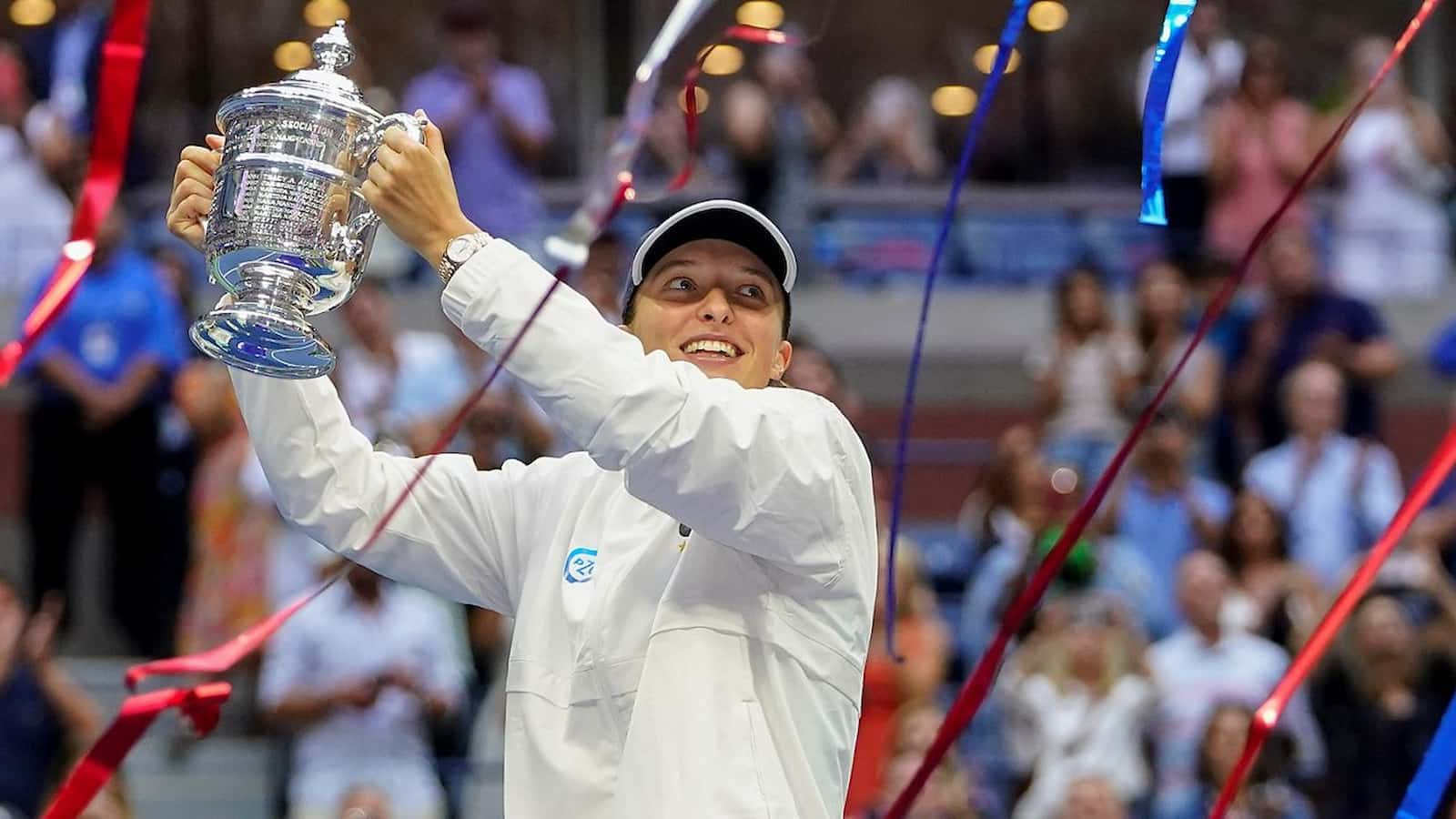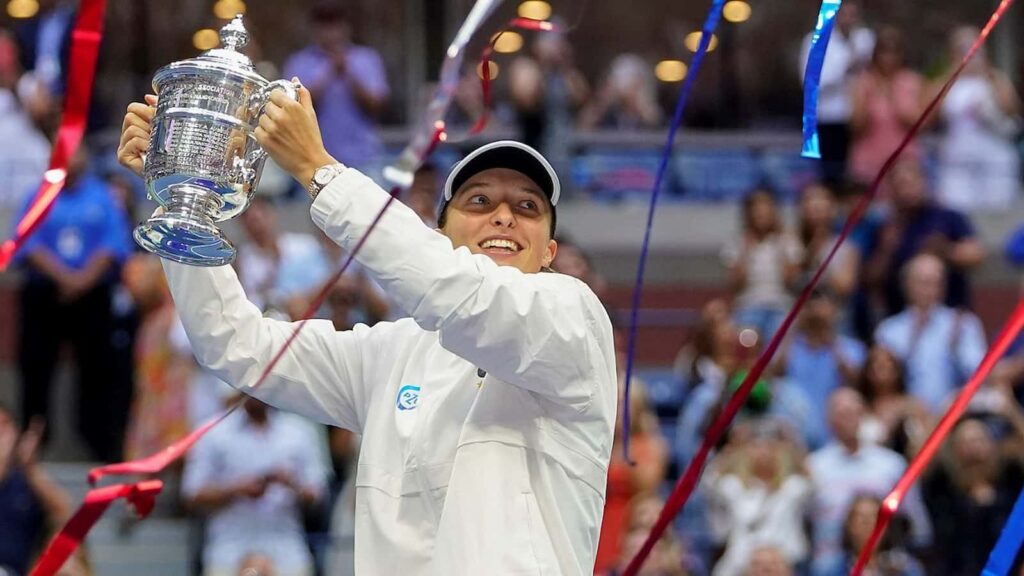 Iga Swiatek discussed her US Open run in the WTA Insider podcast. The polish star commented on her remainder of the season. She said, "I'm happy that I don't have to be in the Race because I'm pretty safe with the points that I have. It's a totally different situation than last year. I've been practicing a lot right now but it was still in between tournaments. It's not like you can do so much in a mini-preseason period. So I'm for sure going to use that time."
She further added on the possibilities of a career grand slam. She said, "I guess it was always kind of my dream, but still, I'm not going to really focus on it because you can see in tennis that some things happen when you don't expect them. So I'm just going to learn and focus on the process. But for sure I always said it's the dream. But I still feel like I need more skills on grass to make it a goal."
Swiatek suffered an early loss at the 2022 Wimbledon championship. She was defeated by Alize Cornet in straight sets.
Also read: "They turned 2022 ATP into WTA," Tennis Twitter mocks ranking framework amidst Carlos Alcaraz's crowning as World No. 1
Also read: "This problem made it hard to breathe," Simona Halep makes a shocking revelation having undergone a nose surgery