Former world No. 1 and Wimbledon champion Simona Halep in a recent statement expressed her nose problems which have been hindering with on-court performances this season and got escalated during her tour in Washington. In the announcement made by Halep, she further revealed details about her latest nose surgery.
Opening up about the details of her nose problems, the Romanian delegated further by giving insight on the topic saying "this problem has made it hard to breathe and even worse during the nights as I was going through a completely blocked nose."
Also Read: Carlos Alcaraz breaks record of the most times played at a grand slam as he surpasses Kevin Anderson's Wimbledon record
"See you soon on the tennis court," Simona Halep shows optimism amidst her nose surgery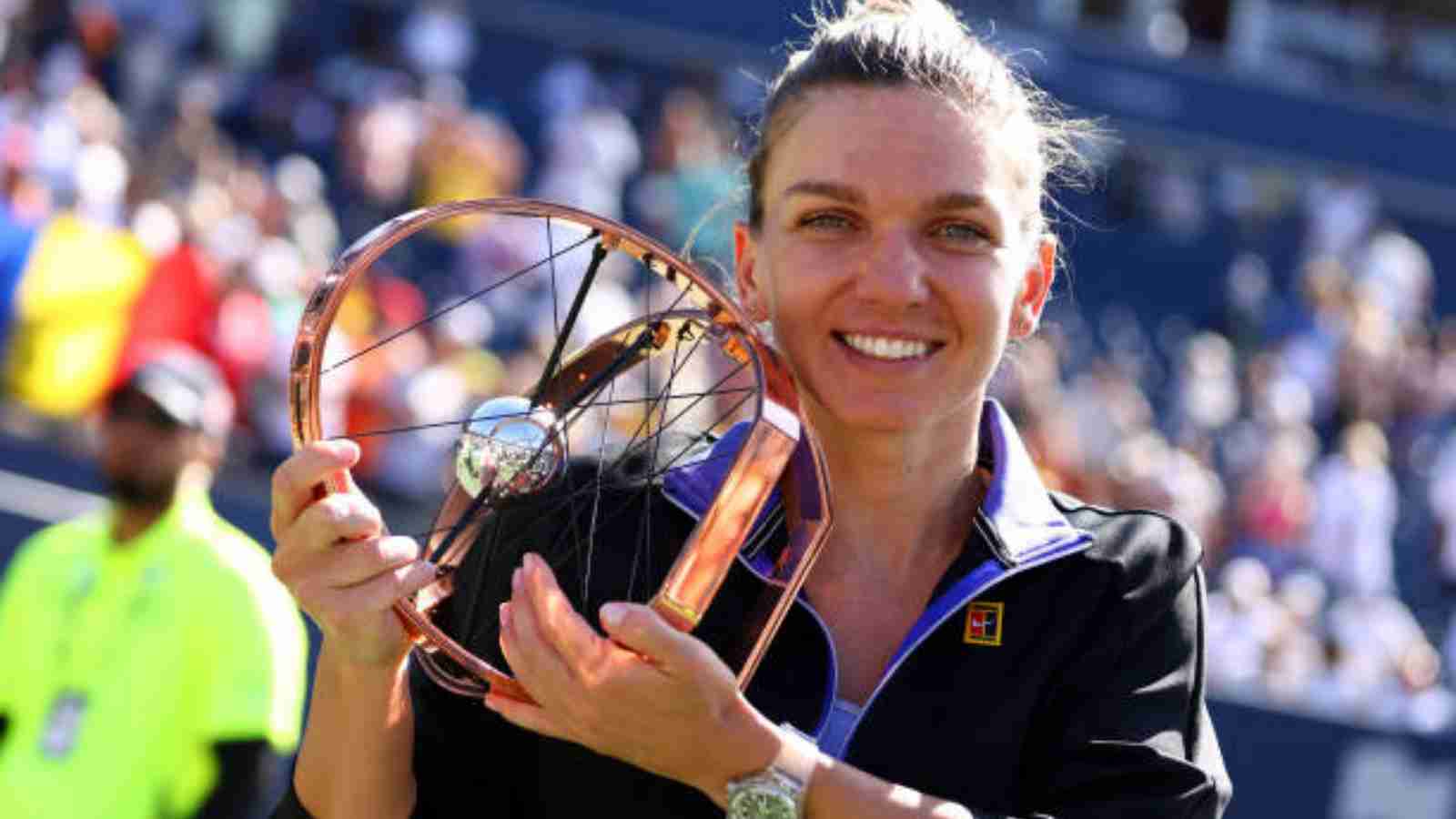 Simona Halep, whose run at 2019 Wimbledon and the 2018 French Open left the global tennis community dazzled, in a brief post-surgery statement provided fans with the details for the same quoting "as some of you might already know, I have been struggling a while with nose problems and it got worse during the summer, especially in Washington."
Exhibiting her grapples with the forwent issue, the 30-year-old professional, in a nutshell, spoke more about her nose problems saying "the only way to solve the problem was to undergo a surgery. The doctor Daniel Popescu has performed it and has taken this opportunity to also make this a plastic surgery intervention."
The Romanian, in her participation at the recently convened US Open, was ousted in the first round match to an unseeded Daria Snigur with a score of 6-2, 0-6, 6-4. She also has been undergoing a divorce tragedy with her former to-be millionaire husband Toni Iuric after just an overall year of marriage.
Rumors about her getting a divorce were already spiraling around and Simona confirmed those rumors when she stated the same post her defeat at the Flushing championship. According to a press statement given by her husband, they were having communication problems caused due the Romanian's constant traveling. The details of her divorce haven't been made public yet but it is confirmed that the separation is mutually agreed upon and Halep does not stand to get any property shares or alimony.
Also Read: "I hope I don't play a Spanish player in the final again," Casper Ruud looks back on his crushing defeat to Carlos Alcaraz at the US Open
Also Read: List of winners at the 2022 US Open