Iga Swiatek dominated the 2022 season in style. She won 8 titles including 2 Grand Slam titles. Her domination however, began in April of 2022. She won the Porsche Tennis Grand Prix tournament in Stuttgart, Germany. This triumph elevated her to the top of the leaderboard. Since then, she has been able to consolidate her position as World No.1.
Moreover, she has added another feat to her achievements tally. She is only the fourth woman in the history of the sport who has spent more than 40 weeks as World No. 1 in the WTA rankings in her first stint. She is preceding only Steffi Graf, Martina Hingis and Serena Williams.
American sports broadcaster Tennis TV shared this information on social media.
It is expected that Iga Swiatek will remain at the top spot for a considerable period of time even if she perform very bad in first few months. Ons Jabeur, who is World No.2 has almost half the number of points as the Pole.
Related: "It wasn't fair to him", Marin Cilic sympathizes with Novak Djokovic's "disastrous" deportation saga last year
Women on the top of the world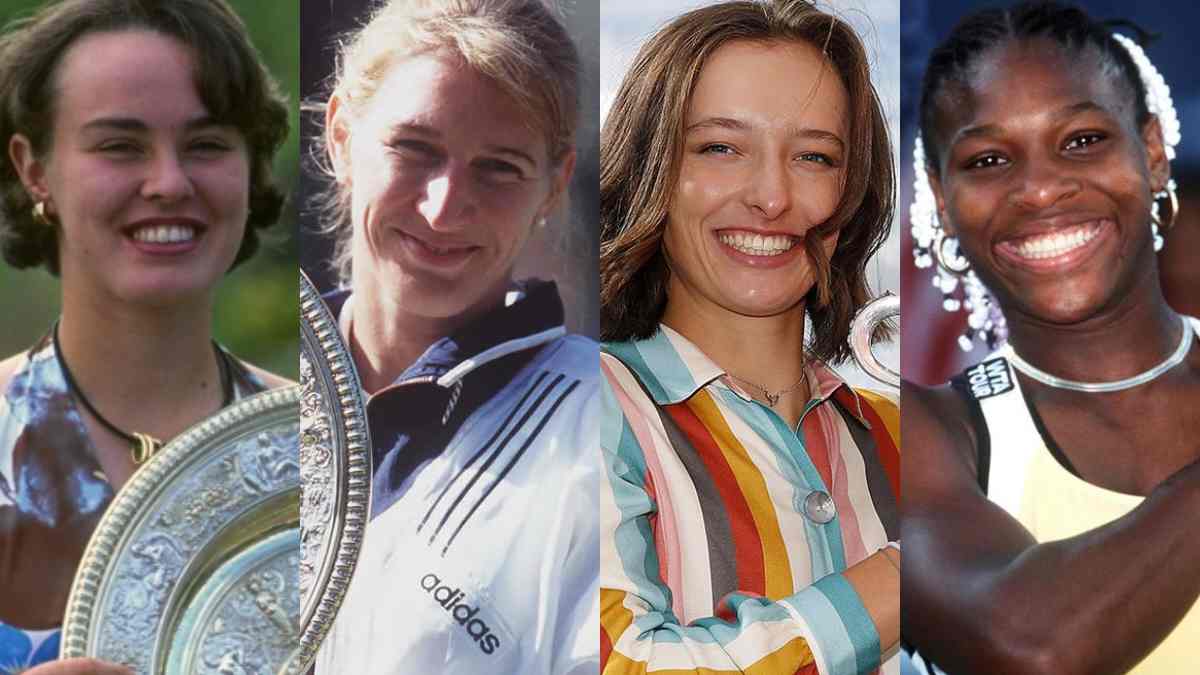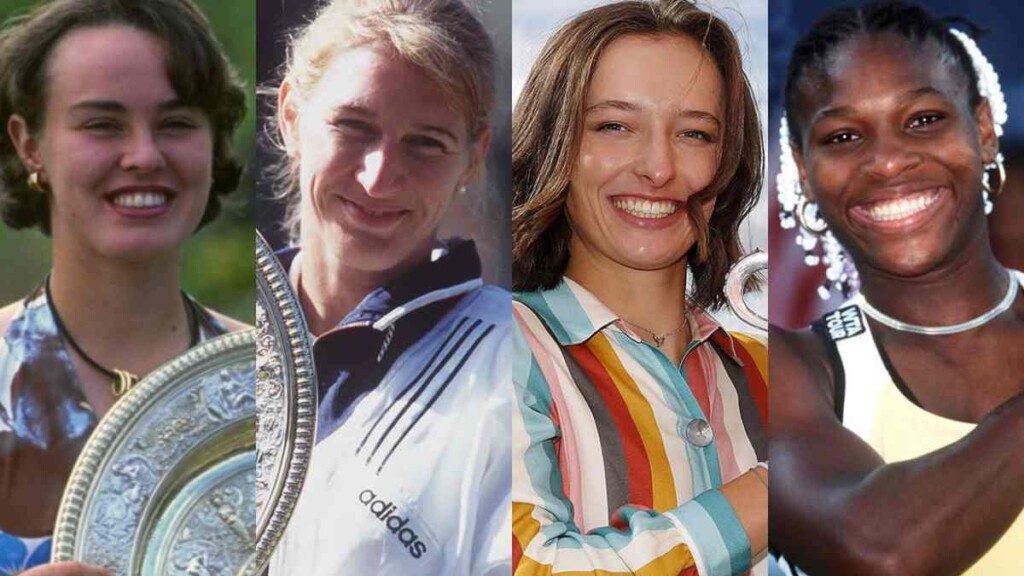 Women's tennis has gained considerable popularity in the last few decades. The reason for this must be given to some very great players who have emerged on the scene and have graced the sport with their sheer presence. Also, the cherished rivalries in the sport have also made the sport quite beautiful.
As a result of that, only a few players have been able to stay at the top for a considerable period of time. Steffi Graf is one female tennis player who dominated women's tennis in the late 1980s and early 1990s. She emerged from the shadows of Chris Evert and Martina Navratilova and took the World No.1 ranking in 1987, for the first time in her career. She stayed at that position for the next 186 weeks, consecutively.
Martina Hingis gained the top spot in 1997, the youngest player to achieve this feat. She soon became the youngest Grand Slam champion in history by winning the Australian Open 1997 title at the age of 16 years and 3 months. She stayed at the top for 80 weeks consecutively before Lindsay Davenport dethroned her.
Serena Williams took the top spot for the first time after winning the Wimbledon 2002 title. She dethroned her elder sister Venus Williams to take the World No.1 ranking. She remained at the top for 57 weeks consecutively. Iga Swiatek is fourth on the list and the only active player who has spent at least 40 weeks as World No.1 in her first stint.
Related: A new Australian tennis couple, Jason Kubler and Maddison Inglis is all set for the upcoming Australian Open
Related: Aryna Sabalenka slams the British Government claiming the Wimbledon ban changed nothing