World no. 1 Iga Swiatek said she wants to play more and more like her idols, Rafael Nadal and Novak Djokovic. Swiatek was talking about the technicalities of the game and how women's tennis style is evolving to become more fast and furious. She said that she believes that Rafael Nadal and Novak Djokovic had the right blend of defense and attack. The Polish tennis sensation said, "Rafa or Novak, they can play great in defense and, you know, kind of be patient and also they can attack well."
Iga Swiatek discussed how most women tennis players have changed their strategy to fast serve and fast first ball. But she feels that she and all players can benefit from learning from the bests. Learning defense and counterattack from Rafael Nadal and Novak Djokovic's game. "I think this should be the goal of every tennis player."
Iga Swiatek won the Stuttgart Open recently and has already reached the semi-finals of the Madrid Open. She has been world no. 1 for 57 weeks at a stretch now.
Keep Exploring: Novak Djokovic pays EMOTIONAL homage to the children killed in mass shooting in Belgrade
Iga Swiatek feels women's tennis more about speed and physicality these days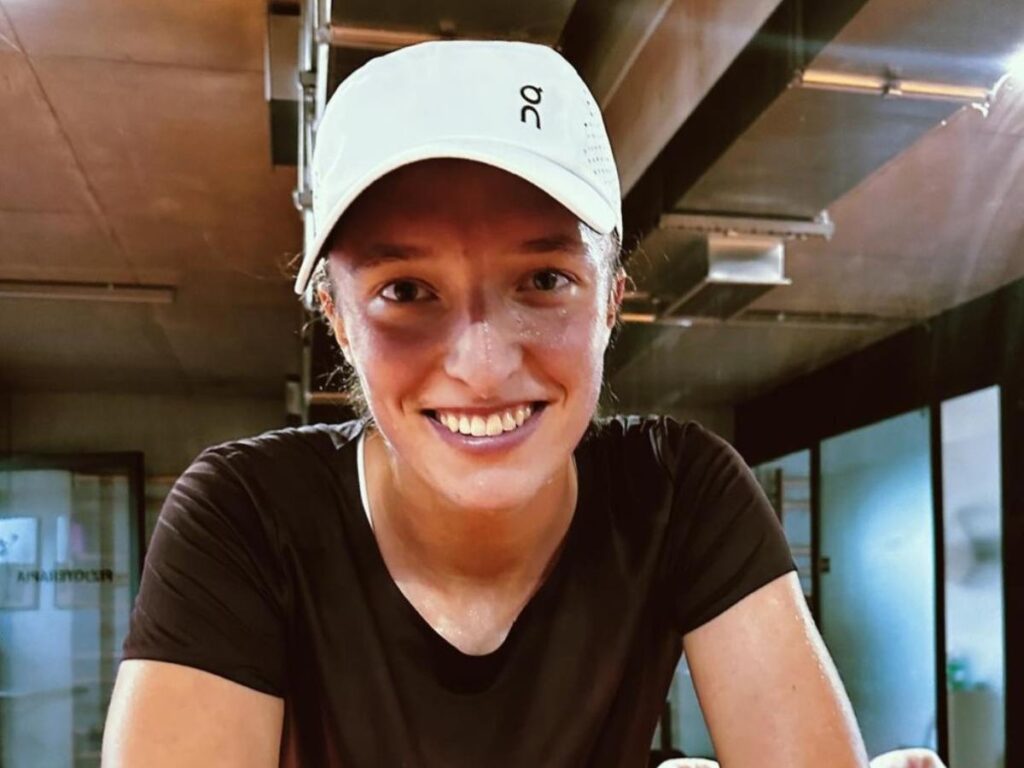 Iga Swiatek also highlighted the strategies of Naomi Osaka and Serena Williams. She said these 2 players played a solid game of counterpunches. But these days it's more about the speed and the power of the return.
Swiatek added in her interview, "I don't know if there is a change or not. But for sure, you know, I think we are overall like playing with more speed. And physically we are ready to react faster, you know, so maybe this is why we play faster." Iga Swiatek ultimately admitted that "there are many girls right now who are playing fast serve and fast first ball."
Swiatek has maintained Rafael Nadal as her idol in many of her earlier interviews. She openly praises the Spaniard and calls him her inspiration. This time around, she also praised Djokovic for his calm demeanor and prowess on the court.
In case you missed it: