In the aftermath of Chinese tennis professional Peng Shuai's sudden disappearance, WTA had decided to not organize tennis events in China. The condition for normal organization of event was that she must appear before the world and her health situation must be known to the player's body.
WTA did not organize any events in China last year and it looked that the player's body would remain adamant on its decision. However, it has now decided to change its decision and this year women's tennis events will be organized this season in China. This is considerable since, still there is no concrete information from Chinese bodies on whereabouts of Peng Shuai.
The current World No.1 Iga Swiatek decided to share her opinions on this matter.
"I just trust that the WTA is making the right decision. I hope that we, as players, can be safe no matter what country we are from. I don't have any kind of emotional influence because I have never even been to China," the Polish player said.
"It's hard for me to say anything, but I just hope that WTA is strategically making a good choice. We haven't talked about it in the team but the biggest tournaments are going to be there at the end of the year. The calendar is constructed that way, so we kind of have to follow that. But we (my team) have only talked about (our schedule) up until Wimbledon what's happening," she continued.
Iga Swiatek will start her campaign in the WTA Stuttgart Open by playing against Qinwen Zheng in the first round.
Keep Exploring: Novak Djokovic open to COACHING Nick Kyrgios, promises multiple Majors for the Aussie
Iga Swiatek has been critical of WTA decisions lately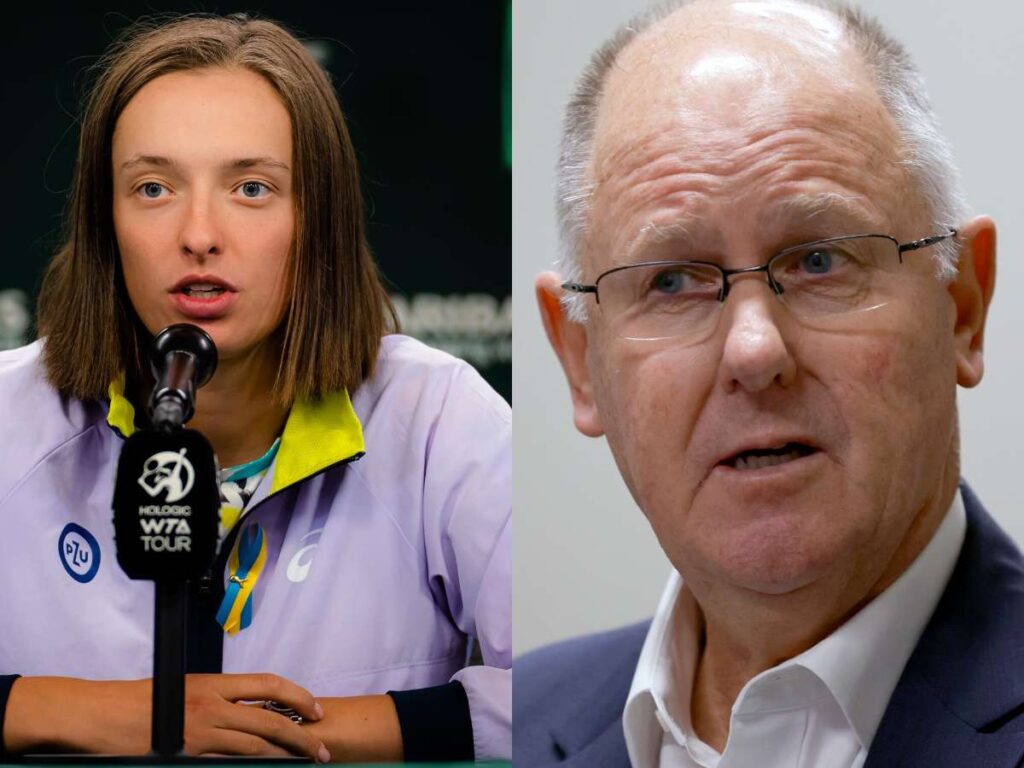 The current World No.1 has not been very appreciative of WTA efforts and decisions to bring normalcy to the sport of tennis and locker rooms despite ongoing Russia-Ukraine conflict. She has made her apprehensions known since.
Iga Swiatek has on multiple occasions criticized the WTA for allowing the Russian and Belarusian players to participate in the tennis events from more than one year. The Russian and Belarusian tennis professionals are allowed to play in the tennis competitions as neutral athletes. This decision was not taken in good favor by Ukrainian players such as Elina Svitolina, Marta Kostyuk, Lesia Tsurenko, Sergiy Stakhovsky, amongst others.
Now, athletes from other countries has also jumped the bandwagon. Petra Kvitova is also in agreement with Iga Swiatek to not allow Russian and Belarusian players to play in the tournaments this season. She is even advocating to ban these athletes from the Olympic Games.
In case you missed it: