Petra Kvitova's victory at the Miami Open in 2023 was a moment of triumph not just for the Czech tennis player but for anyone who has ever faced adversity and fought their way back to success. Kvitova's journey to this moment was a difficult one. In 2016, she was the victim of a brutal knife attack that left her dominant left hand badly injured. Many people doubted she would ever play at the highest level again.
But Kvitova refused to give up. She worked tirelessly to rehabilitate her hand and get back on the court. And on that day in Miami, more than six years later, she stood tall as a champion once again. The first-set tiebreak in the final against Elena Rybakina was a grueling affair, lasting for more than 20 minutes. Kvitova was up a break and serving for the set when it began, but she soon found herself in a back-and-forth battle with Rybakina.
After the match, Kvitova said that she had no idea what this win would mean for the rest of the season. But one thing is clear: it was a major milestone in her career. It was her biggest title in five years, and it proved that she still has what it takes to compete with the best players in the world.
"I have no idea what this will do in the season. I'm just happy that I won it from nothing, I would say. Actually, I think I'm playing pretty good tennis starting the year, but, you know, didn't go really deep in the tournament. Finally I have it. I think I just take it very positively that I can still compete with the best. You know, the clay is waiting and then it's grass.
"The tennis world is just very fast, and I can't really stand there and be watching this trophy all the time, but I have to move forward, of course, as everybody would. It means a lot for me that even in my age I can still win a big tournament. That's the biggest thing," said Kvitova reflecting on her journey since the horrible incident.
In case you missed it: "Antidoping, guys. Relax," Elena Rybakina jokes off doping suspicions after she failed to win final in Miami
Petra Kvitova, A Resilient Force on and off the Tennis Court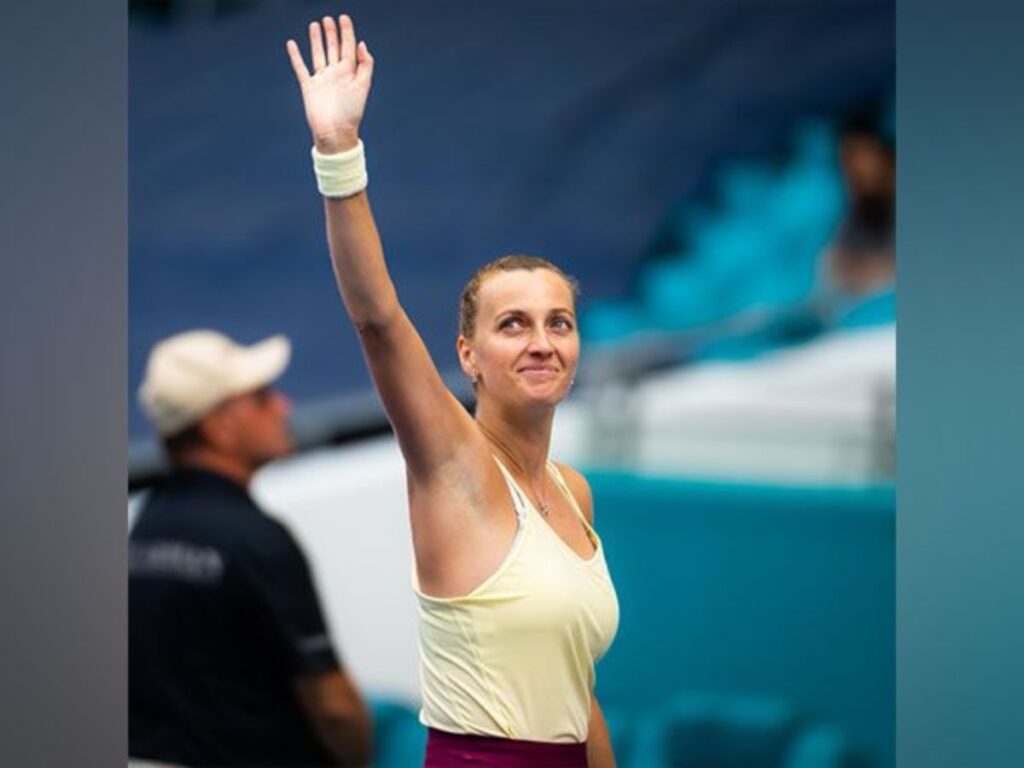 A former World No. 2, Petra Kvitova later admitted that she had lost track of who was serving and when they were switching sides. She also acknowledged that she had been too passive at times during the tiebreak, waiting for Elena Rybakina to make a mistake rather than taking the initiative herself.
"Yeah, so before our final I read yesterday that Elena didn't lose a tiebreak yet this season. So, you know, I had a break up. I was like, Okay, good. I gonna serve it out. And boom, it was a tiebreak. I was like, Oh, very nice. What are you gonna do now? But I was telling myself that she has to lose at some point one tiebreak in the season. So I was gonna try. Then I got three aces, three points on her serve. I was, like, It will be now probably easy, which wasn't right," said Kvitova on the 22-minute long tiebreaker.
In the end, however, Kvitova found a way to win. She played more aggressively and took her chances when they came, ultimately winning the tiebreak 16-14. It was a hard-fought victory, but it was also a testament to Kvitova's resilience and determination.
In case you missed it :
"It's a shame," Carlos Alcaraz sulking after losing World No.1 spot to Novak Djokovic following defeat against Jannik Sinner
"I'll cheer for you," Carlos Alcaraz and Jannik Sinner's sportsmanship on the net has fans melted