Carlos Alcaraz winning marathon came to a sudden halt when he lost to Jannik Sinner in the semi-final round match of the Miami Open 2023. The Spaniard lost the match despite being in a commanding position after winning the first set in the tie-breaker. The scoreline read 6-7 (4/7), 6-4, 6-2 in favour of the Italian.
This is the first time he lost in the Sunshine Doubles this year. The last match he lost was the final of the Rio Open to Cameron Norrie. In a recent interview, just after this painful loss, Carlos Alcaraz was asked for his reaction straight after losing this match to Jannik Sinner and how it affected him. He also talked about his coping strategy just after losing such important matches.
"Well, yeah, I mean, after the match, like the 15, 25 minutes I can't talk to anyone. I was on my — complaining a lot, everything is like shit for me (smiling). But after 20 minutes, 25 minutes, you know, I recall myself, I start thinking about positive things, about the match, about the season, about the tournament, and talking with, you know, my team, my family, and yeah, after that starting to have good things on my mind. You know, I come here smiling. It's after the 20, 25 minutes," he said.
Jannik Sinner will be playing against Daniil Medvedev to be crowned as Miami Open 2023 champion.
Keep Exploring: David Ferrer assesses Rafael Nadal's chances of playing in Monte Carlo and Barcelona amidst fitness concerns
Carlos Alcaraz talks about losing chance to win Sunshine Doubles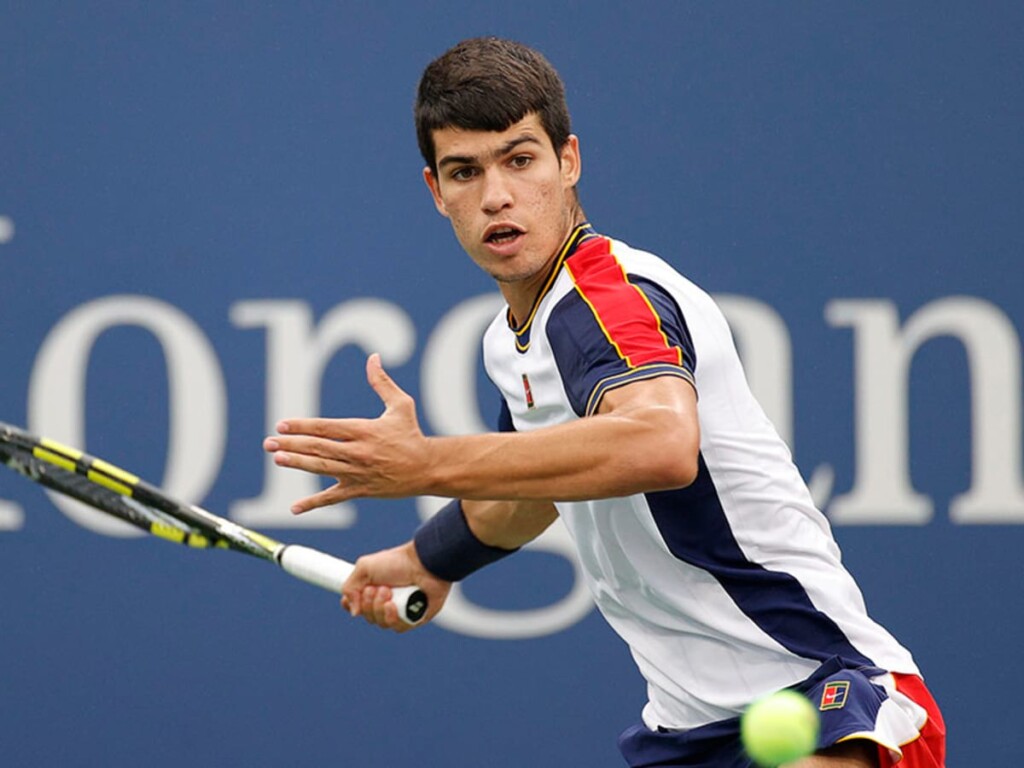 The Spaniard entered Miami Open as the defending champion. He won this competition last time he came in this part of the world. He defeated Casper Ruud in the final. This time he got a golden opportunity to win the Sunshine Doubles.
Carlos Alcaraz had recently won the Indian Wells Open.This victory propelled him to the top spot in the ATP singles rankings. However, after losing his semi-final match in the Miami Open, he has lost the chance for Sunshine Doubles triumph. He is also expected to lose his World No.1 rank to Novak Djokovic. But this does not affect Carlos Alcaraz a bit.
"For me is like I lost the semifinal. I don't think about I lost the No. 1, I lost the Sunshine Double. I don't think about it. Of course it's a shame, you know, but I had opportunity to get the Sunshine Double, but, I mean, I think I gonna have more years to try to get it. But all I can think about is like to improve my level to beat Jannik. Yeah, for me is just lost a semifinal of a tournament," he said.
Carlos Alcaraz is expected to find winning ways in the clay swing of the season.
In case you missed it:
Roger Federer challenged in his own backyard by Nick Kyrgios
Aryna Sabalenka's French Open campaign hampered by injury setback following her defeat in Miami