The Polish world No.1 Iga Swiatek is setting the bars higher as she dispatched Coco Gauff in the semi-finals of the Dubai Open in yet another straight-set win: 6-4, 6-2. Swiatek is looking almost unbeatable in her recent version after the shocking fourth-round exit in the Australian Open 2023. she had won the Qatar Open last week losing just five games throughout the tournament.
After winning her semi-final in Dubai, Iga Swiatek wrote a special message to her father instead of the normal signing off over the camera. she wrote, "I heard that my dad is going to come to the final, and I wanted to make sure that he will because it's not often that he comes to matches. I wanted to pressure him."
The Polish superstar's video of signing the camera after the semi-final has already gone viral because of her "cute" gestures. She began to sign the camera and changed her mind. She instead wrote a message telling her father to come to the Dubai Final. The Polish will face Barbora Krejcikova in the finals of the Dubai Open 2023.
Also Read: "My record is impossible for anyone to beat," Feliciano Lopez takes a cheeky dig on Big-3 over unbreakable records
Iga Swiatek is on top-notch form since the Qatar Open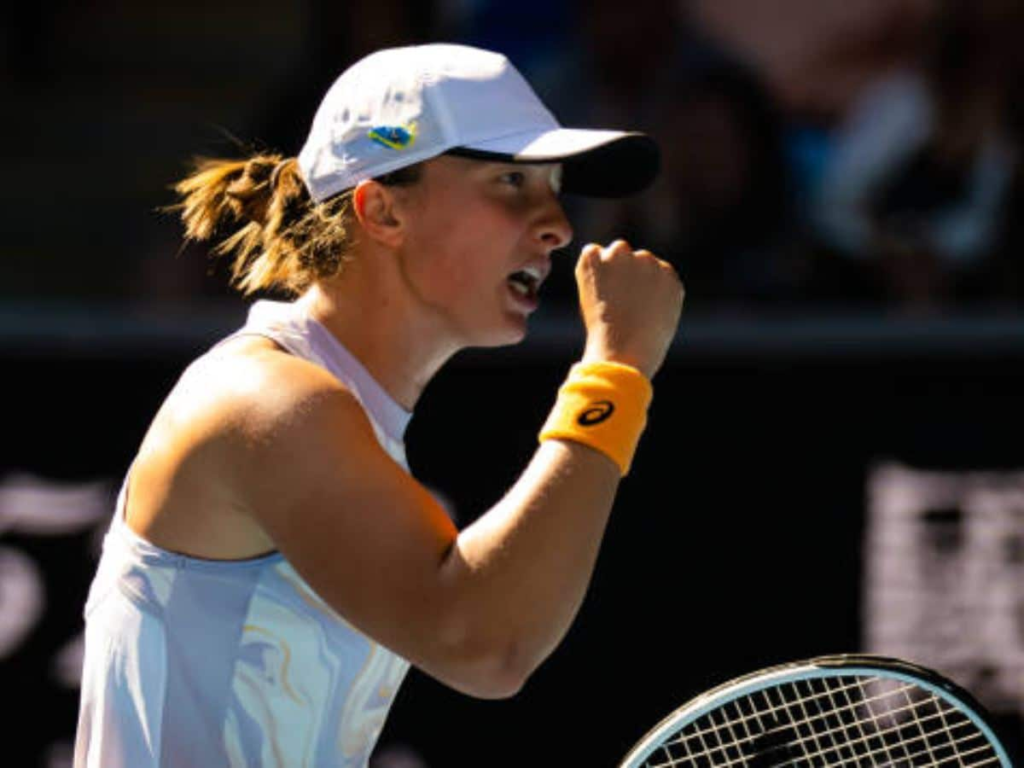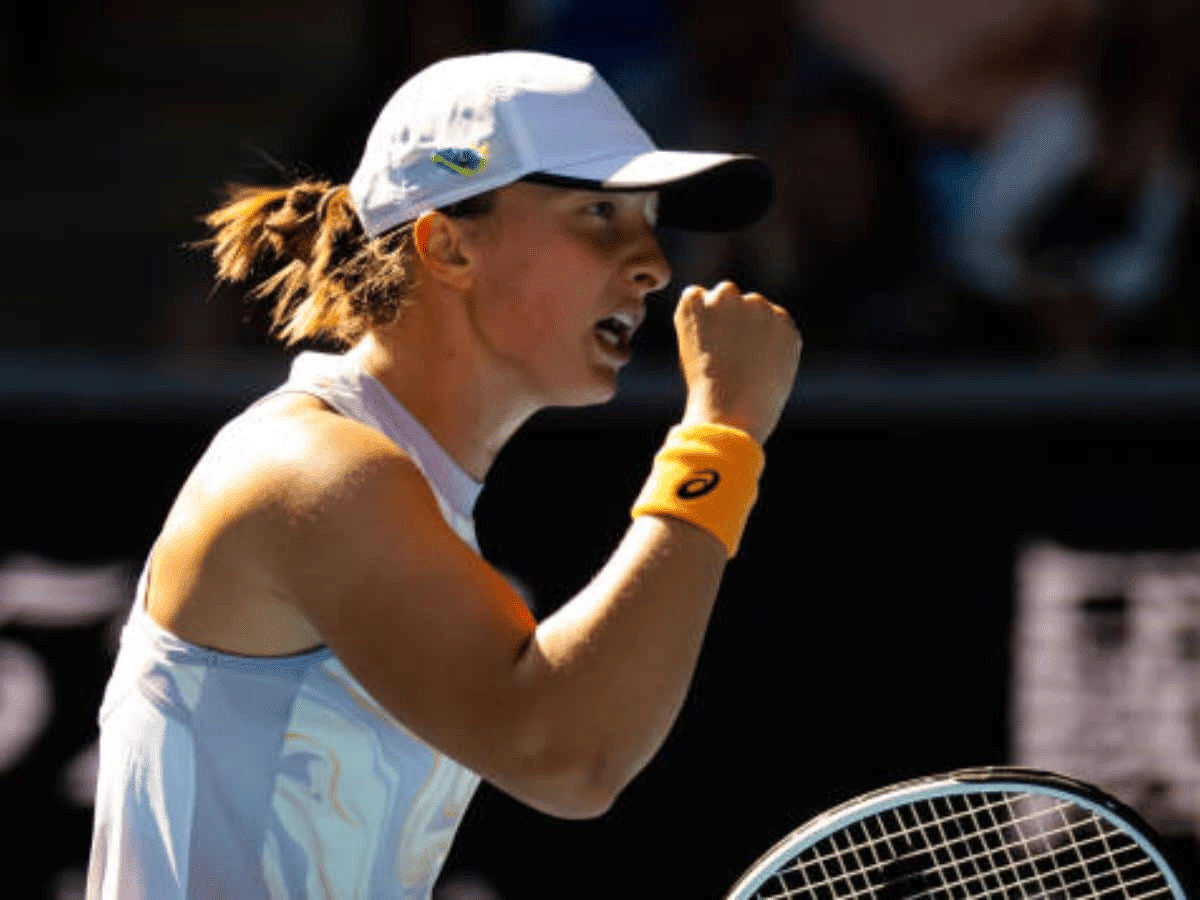 The Polish star truly enjoys being back at the top of her game. It is understandable how big the win is for Iga Swiatek even though the Qatar Open is only a WTA-500 tournament. She would have had to deal with a lot of demons after the shocking loss in Australian Open 2023 where she was the firm favorite.
Being able to win all the matches after destroying the opponents will give the Polish huge confidence for the rest of the year. Though she didn't have to face Belinda Bencic in the pre-quarterfinals of the tournament due to the latter's withdrawal, winning a tournament in three hours including three bagels after giving away just five games the whole tournament is quite unreal. In the final here in Qatar, the Super Polish destroyed the American World No.4 Jessica Pegula in straights: 6-3, 6-0.
In the Dubai Open also, She has defeated each of her opponents in straight sets. Her semi-final opponent Coco Gauff was the only player who was able to take away more than two games against the Polish in Dubai. If she is going to play the final also with the same intensity, it will be hard for Barbora Krejcikova to make this even a tight contest.
In case you missed it!
WATCH: Carlos Alcaraz assists Fabio Fognini who had a nasty fall amidst an intense battle at the Rio Open
"It is always about me or Nadal or Djokovic," Nick Kyrgios blasts ATP for 'double standards' whilst criticizing the 'pee rule'