A career Grand Slam, one of the most difficult things to achieve in tennis, has only been achieved by a few players and Iga Swiatek aims to join the elite club soon. She reveals that she wants to achieve it as soon as possible but will not rush into it as it is not her main aim.
Iga, while talking in an interview before her WTA 500 event in Tokyo was asked when she plans to complete the career Grand Slam. To this, the Polish replied, " I don't think I can answer you specifically. Um, as soon as possible? , I'm 22, so I still have a lot of time probably, more than like 10 years. So I'm doing my best to win every tournament I play at. But yeah, I'm not rushing it because I've already won 4 Slams," she added.
Iga Swiatek also admitted that she will need some more time to get accustomed to the style of play on the grass surface at Wimbledon. She has only won 4 Grand Slams, that too only at the US Open and the French Open. Her style and level of play are evident enough that she has the capability to achieve the feat of a career slam soon enough.
Very few tennis players have actually achieved the career Grand Slam and it is indeed of the most prestigious milestones to achieve in one's career. Talking about when she will enter the club Iga Swiatek replied, " Because when I was younger. I didn't know it was going to be possible. So, I'm taking it easy."
Also Read: Rennae Stubbs voices support for Elena Rybakina criticising WTA for introducing performance byes
Iga Swiatek has to increase her level of play at the Wimbledon and Australian Open
Iga Swiatek has never reached the semi-finals at Wimbledon. She has only managed to feature in one quarter-final at the Grass court slam in 4 appearances. That is by far her worst record in a Grand Slam tournament. She has reached the semi-finals of all other Grand Slams. Iga has a 68 percent win factor on grass so far.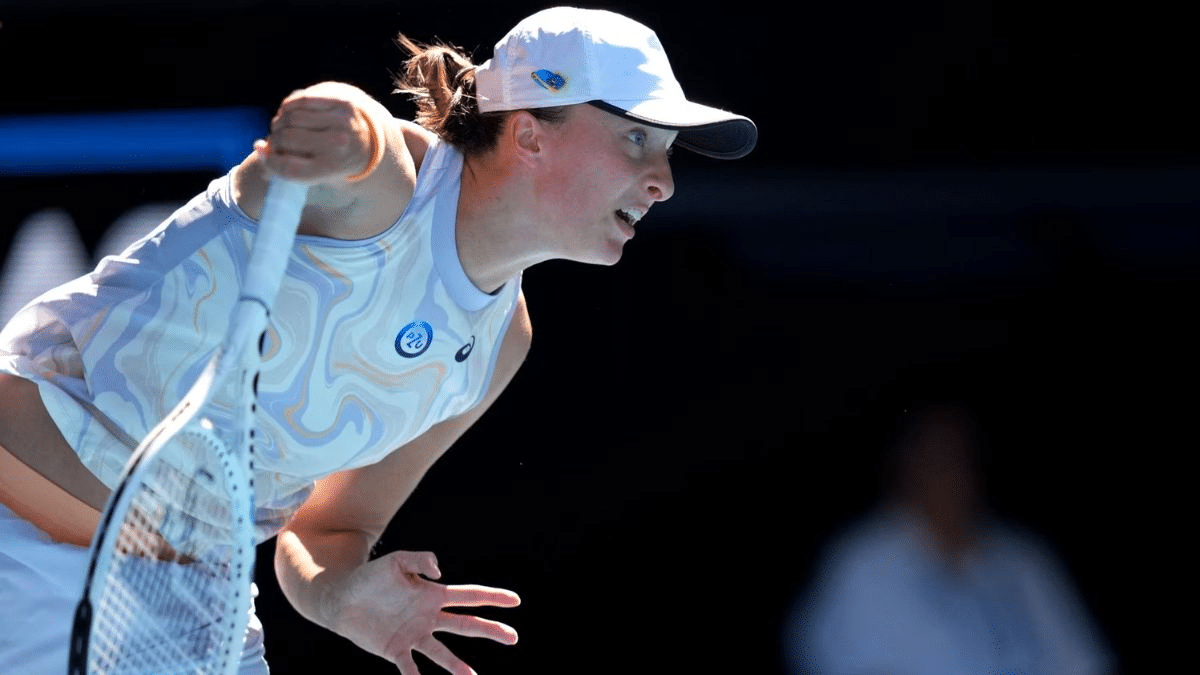 The Polish has only featured in one Australian Open semi-final, in the year 2022. She lost against Daniel Collins and missed out on the chance to add another slam to her name. Her style of play is heavily favoured on clay which is evident enough as she won 3 of her 4 slams at the Roland Garros. Slowly but surely, Swiatek will learn the craft and master the remaining 2 surfaces as well to achieve the much-awaited career slam.
In case you missed it:
Rick Macci opens up on what made Serena Williams special at the age of 10 hinting to a successful career
Roger Federer discloses details of his conversation with 'hero' Rod Laver after sharing the box with him at the Laver Cup 2023
Do follow Firstsportz on WhatsApp Channel