Tennis legend Roger Federer who also had a big role in the inauguration of the competition of Laver Cup way back in 2017 had been enjoying his time here at the competition as a viewer for the first time. He stated recently that he doesn't miss being a part of the tennis court but actually loves watching the new generational stars battle it out.
Federer also shared the fact that he has been enjoying the company of Rod Laver, the tennis legend on behalf of whom Federer decided to name the competition back in the day. Federer also indicated that he has been learning a lot of things from Laver having spent so much time together throughout the course of the tournament.
Federer revealed that he had been talking about how Laver played volleys back in the day and also how he was informed by both McEnroe and Bjorn Borg about the contribution of Laver to the sport. Federer said, "We talk about the volleys and the doubles, and how it was back in the 60s and 70s. Bjorn Borg and John McEnroe both said that Rod Laver was their hero, he was way before my time but I know what he represents in tennis," while speaking to Eurosport.
Also Read: Maria Sharapova breaks the hearts of fans by admitting to not missing the sport as she attends the opening day of the US Open 2023
Rod Laver – An absolute legend of the sport
Despite his infinite contribution to the sport back in the day, Rod Laver just doesn't get the recognition he deserves. The legend from Australia had accomplished a lot of titles both in the Open Era and before it as well. He has won a total of 198 career titles and 72 of them have come in the open era. He has also won 11 Grand Slams including both his amateur and professional records.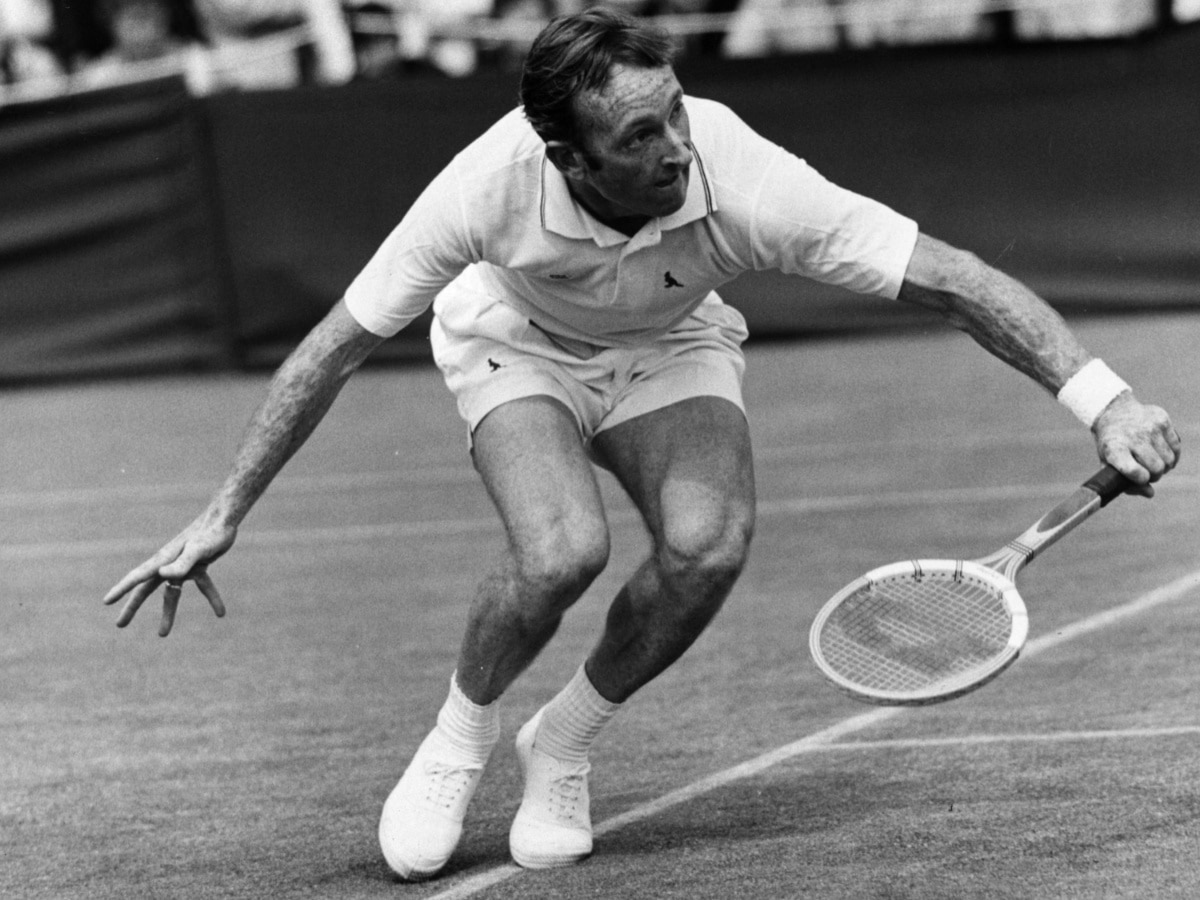 He went on to win three Australian Open titles, four Wimbledon Championships, three US Open titles, and two French Open titles. Apart from this he also accomplished eight Pro Slam titles which were considered major tournaments before the Open era. He won the US Pro three times, the French Pro one time, and the Wembley four times.
In case you missed it:
Do follow Firstsportz on WhatsApp Channel