During a press conference at the Miami Open, Polish tennis player Iga Swiatek was asked about her and her fellow competitors Elena Rybakina and Aryna Sabalenka potentially distancing themselves from the rest of the women's tennis field. Swiatek responded by saying that it's a difficult question because there are many other players who also play great tennis. While last year she and Ons Jabeur may have been seen as breaking away from the pack, she believes they need a few more tournaments or months to judge that.
Swiatek emphasized that she never thinks of herself or anyone else as being suddenly in a different place because each player has the ability to win tournaments. She wants to stay ready and on her toes at all times to face her opponents. She answered the question by saying "I'm never going to think of myself or somebody who's, like, suddenly in a different place because I still am aware that each of us can win the tournaments. I kind of want to be ready and on my toes all the time to face my opponents."
She also noted that she played against Sabalenka six times last year and has already faced Rybakina twice this year, which could indicate a growing rivalry. Overall, Swiatek acknowledged that she, Rybakina, and Sabalenka have played many matches and are known for their strong performances, but she also recognized that there are many other players who can perform really well.
Also Read: WATCH: Gael Monfils nearly breaks into tears as injury forces him to withdraw after playing only 30 minutes in Miami Masters
Iga Swiatek explains her thoughts on ranking implications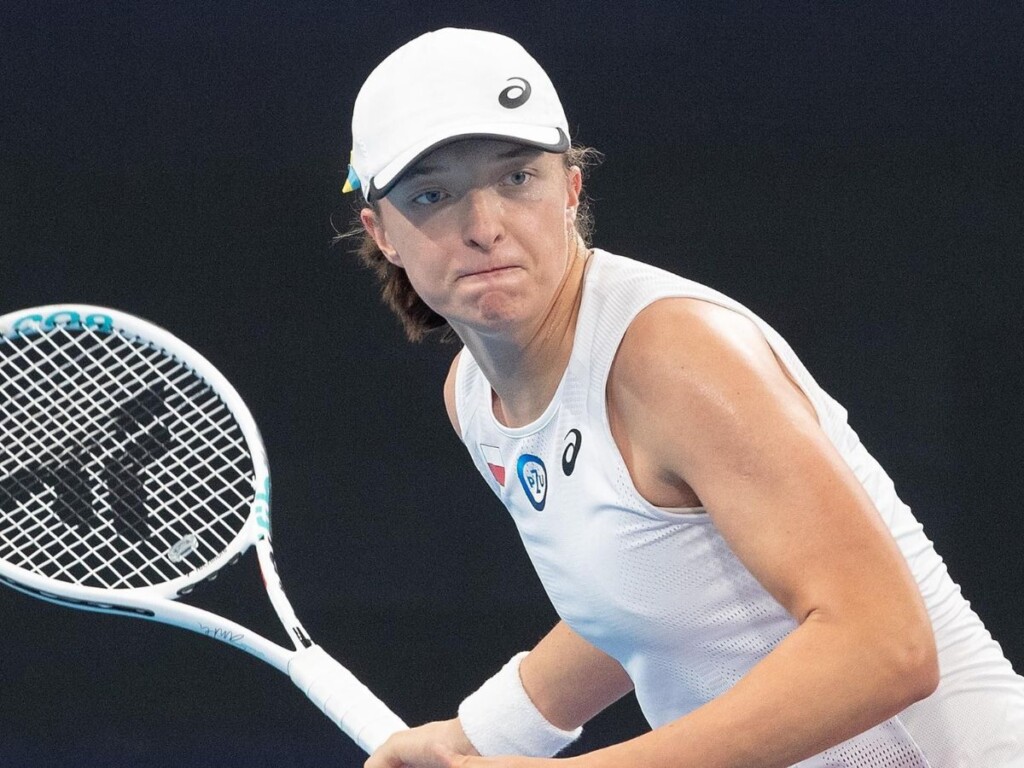 Iga Swiatek, the 2020 French Open champion, recently suffered an injury and had to withdraw from the Miami Open. In a press conference, she was asked about her plans to return to the court and the implications of her ranking.
Swiatek responded that while she will lose points from missing the tournament, it doesn't change her approach or mentality. She was aware at the beginning of the season that it would be challenging to defend all her points, and injuries are part of the sport. Swiatek feels fortunate to have gone injury-free for three years, and she's only missing one tournament now.
She emphasized that her return to the court depends on her recovery, but it's not a horrible scenario. Despite the setback, Swiatek remains optimistic and determined to play her best tennis in the upcoming tournaments.
In case you missed it:
"No apologies should ever be necessary for taking care of your mental or physical health" : Fans react as Iga Swiatek withdraws from Miami Open and Billie Jean King Cup
Why Stefanos Tsitsipas broke up with girlfriend Theodora Petalas?