Jannik Sinner has been taking some steady strides over the past couple of years. The Italian has established himself among the heavyweights, and has already won six ATP titles at the age of just 21. He has also managed to reach the last eight of all four Grand Slams, but has not been able to take that extra step into the semifinals.
Jannik Sinner has faced three five-set defeats in has last three Grand Slam events. The 21-year-old lost to Novak Djokovic at Wimbledon 2022, despite having a two sets to love lead. He was eliminated in five sets at the 2022 US Open as well, after squandering a match point opportunity against Carlos Alcaraz. He faced the same fate against Stefanos Tsitsipas at the recently concluded 2023 Australian Open.
However, Jannik Sinner refuses to get disheartened by the losses, and instead believes that he is slowly getting closer to his best. The youngster acknowledges the fact that he lacks the ability to perform under pressure in big matches.
"I lost to Djokovic, Alcaraz and Tsitsipas in five sets, so it proves that the level is there, right? I can play very good tennis, that's for sure. Maybe I lack a little more experience at times in those games. But I feel like I'm getting closer to the best and that's the most important thing. And then little by little, I'm going to try to catch up with them, because I feel like I'm not that far away," Sinner said.
Related: "He was so lazy," Marc Rosset makes shocking revelations about meeting Roger Federer for the first time
"My main goal is to be in Turin at the end of the season" : Jannik Sinner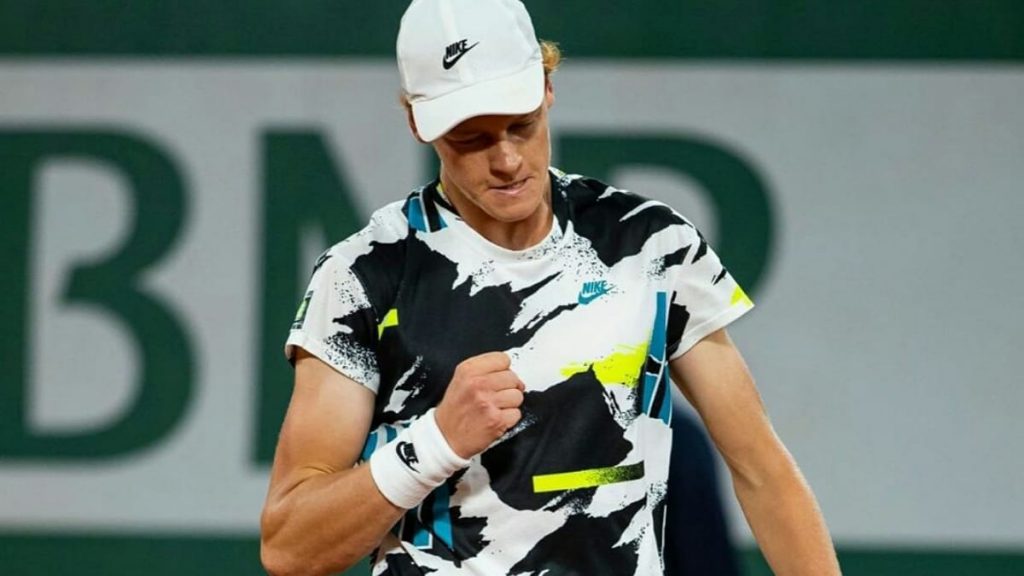 Jannik Sinner stated that his main goal for the season was to be in Turin for the ATP Finals. The Italian is currently ranked 17th in the world, after he dropped out of the top 10 rankings last year. Jannik Sinner has competed at the year-end finals in 2021, stepping in as a substitute for Stefanos Tsitsipas.
"Of course I want to win titles, that's what we play for. But as I said at the beginning of the year, my main goal is to be in Turin at the end of the season. The important thing is also to be physically ready and stay healthy. We will work hard with my team and then we will see where it takes us," added Sinner.
Jannik Sinner also reiterated that there is no pressure on him to win a Grand Slam title just yet. The last Italian male to win a Major was Adriano Panatta back in 1976, as the country awaits its first winner in just under 50 years. The 21-year-old stated that he wants to cultivate the right spirit and mentality going forward, and not be too concerned about others' expectations.
"The biggest pressure is what I put on myself, not the people talking around me. I also want to show myself and prove to myself that maybe I'm even a better player than I think. So I take every game with the right mentality, with the right spirit, and then we'll take stock at the end of my career. But I'm still very young, I have time," said Sinner.
Continue Reading:
"Nobody is above the law," Martina Navratilova demands charges be levied on Donald Trump in fresh new dig
"The Real Deal," Serena Williams's husband Alexis Ohanian in awe of Paige Spiranac