American tennis legend John McEnroe does not get impressed easily. But he has high expectations from Nick Kyrgios, as he is ready to start his campaign at the Australian Open 2023. He believes the Australian is very talented and can win many Grand Slam and ATP singles titles in the future.
He took cognizance of World No. 22's talents and skills when the Australian became part of the John McEnroe-led Team World at the Laver Cup 2021. In an exclusive interview with European sports broadcaster EuroSport, the seven-time Grand Slam champion elaborated on Nick Kyrgios' importance for the tennis sport.
"I think that things fell into place for him beautifully at Wimbledon. And hopefully he tasted that and wants more of it. Because obviously, for our sport, if he's out there competing at the type of level and the effort that you need to do it, then he's great for the game, obviously," he said.
The tennis legend also praised Nick Kyrgios extensively.
"He's one of the most, if not the most talented guys, I've seen in 10 years," he continued.
Nick Kyrgios will start his journey to the first Grand Slam of the season by playing against Roman Safiullin in the first round.
Learn More: Stefanos Tsitsipas issues warning to Rafael Nadal, Novak Djokovic, and 'new guys' with 'bouncing back' mentality
John McEnroe compares Nick Kyrgios with younger generation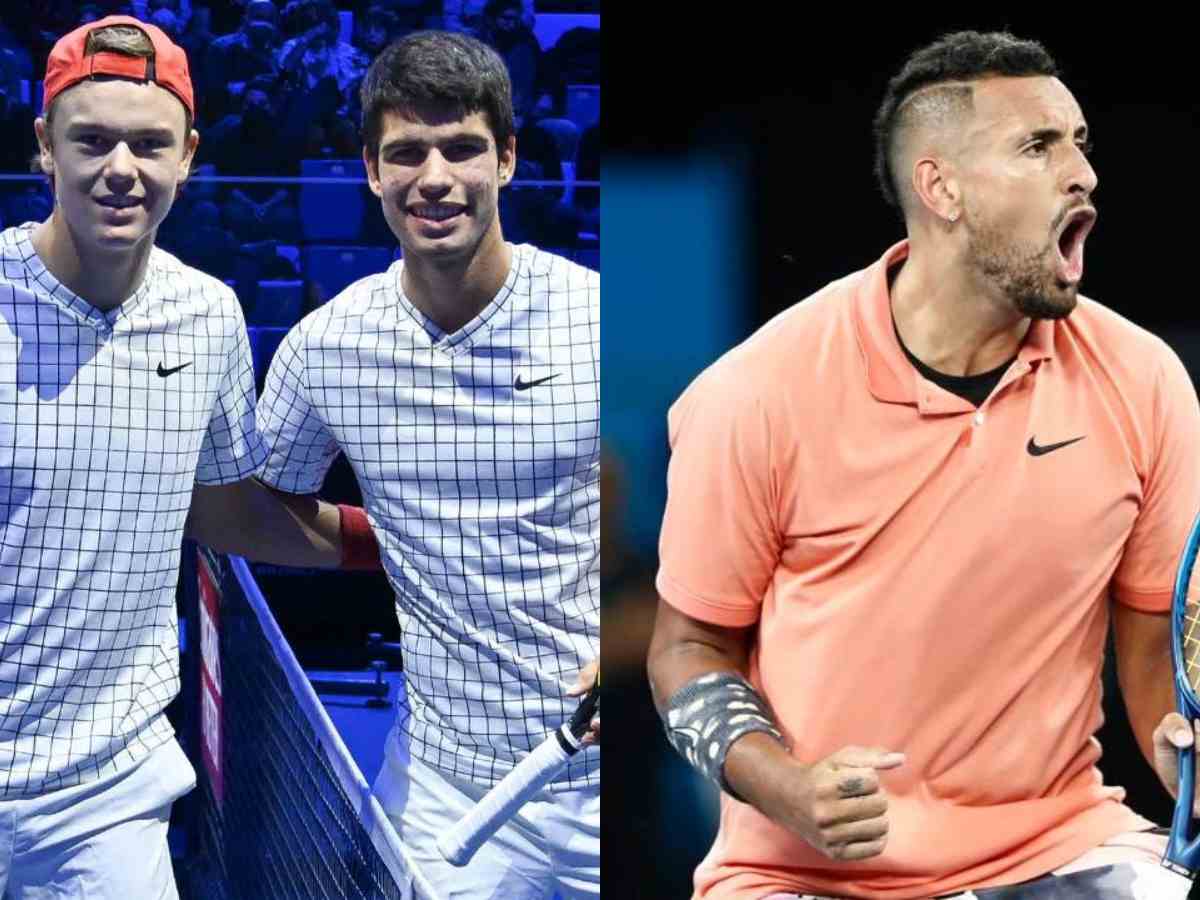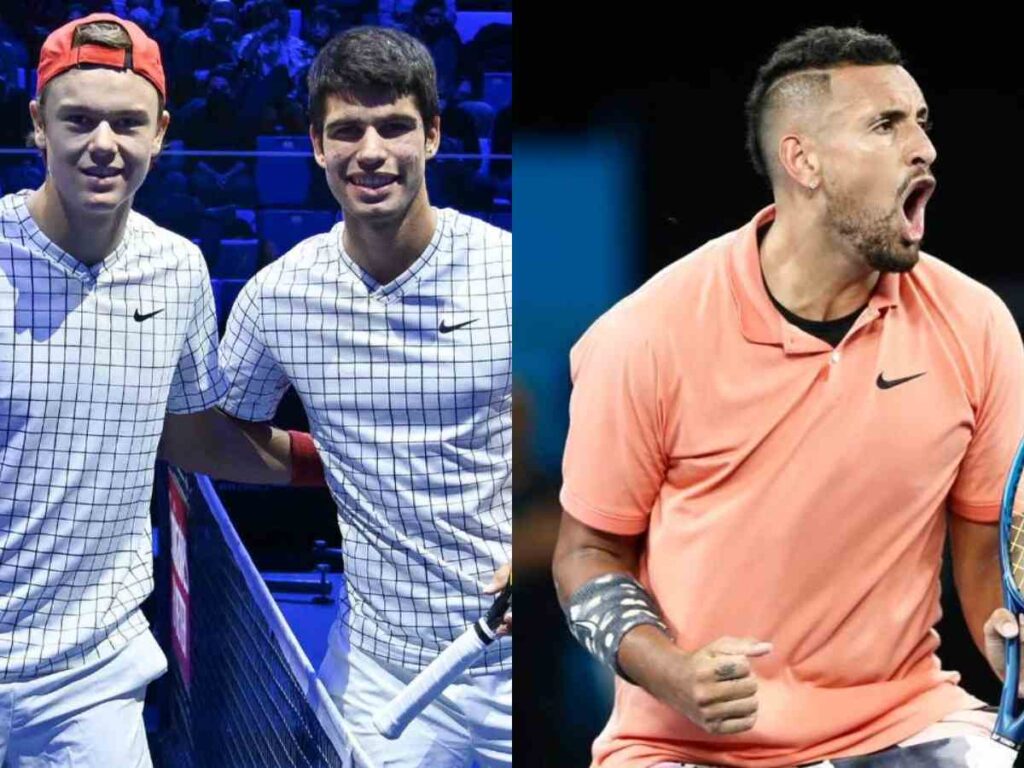 The younger generation of players, such as 2022 US Open champion Carlos Alcaraz and 2022 Paris Masters champion Holger Rune, lit up the 2022 season with some incredible performances. Both players are being dubbed the "future of tennis" by tennis legends and commentators. However, John McEnroe thinks that Nick Kyrgios is equally talented as both players.
"Alcaraz would be the first guy almost, to me, that would be as talented as Nick but mentally, you know, it looks like Carlos has just got the whole package already and got it right," he added further.
He is also very excited about a potential encounter between Holger Rune and Nick Kyrgios in the third round of the Australian Open.
"I will be interested to see, because I know another guy Rune is the real deal. I believe they're gonna play the third round so I very much look forward to seeing Kyrgios. I thought that that would be a heck of a match," he continued.
The Australian crowd will be firmly behind Nick Kyrgios. They want him to win the men's singles title. He will also be defending the Australian Open doubles title with Thanasi Kokkinakis.
Incase you missed it:
Venus and Serena Williams get closer to losing childhood home following latest developments in Richard Williams' legal dispute
"She's going to be a great mum," Chris Evert confident in Naomi Osaka's parenting skills, predicts a triumphant comeback for her