Novak Djokovic matched his childhood idol, Pete Sampras, by winning his 7th Wimbledon title on Sunday after he defeated Nick Kyrgios in the Wimbledon 2022 final in four sets 4-6,6-3,6-4,7-6(3) to his maiden grand slam title of the season. With this, Djokovic has overtaken Roger Federer in the all-time major titles list for the first time in his career and is just one major away from equaling Rafael Nadal's record of 22 major titles.
Djokovic missed the Australian Open this year due to his vaccination status, and as things stand, he will not be able to compete at the US Open too due to the vaccination rules of the country. There already have been lots of controversies around Djokovic not getting vaccinated and the Serb has time and again made it clear that he will not be getting vaccinated irrespective of the repercussions.
Renowned journalist Ben Rothenberg took to Twitter to make it clear that unless a change of ruling, Wimbledon was Djokovic's last grand slam of the year as he won't be allowed to enter the USA. But at the end, Rothenberg termed Djokovic as an 'anti-vax posterboy' which sparked a lot of opinions on the platform.
Novak's wife, Jelena Djokovic took to Twitter to slam the journalist and said that it is him who is terming Novak as the anti-vax posterboy. It is his body and he can decide what he wants best for it, Jelena added.
Rothenberg explained his statement. He said that by taking such a firm stand on not taking the Covid vaccine, Djokovic himself is fuelling fire to the narrative and whether he likes it or not, he is the new anti-vax poster boy. "I understand that it's his choice, but I also am saying that his decision to be so firmly against the vaccines that it limits his ability to play tournaments has made him, unwittingly or not, into a huge icon of the anti-vax movement. I saw this very clearly during Australia," he wrote.
Also Read: "Escort him out!" Commentator Andrew Castle receives huge backlash after his comments on Nick Kyrgios during the Wimbledon final
'He is simply choosing what's best for his body': Jelena on Novak Djokovic not getting shot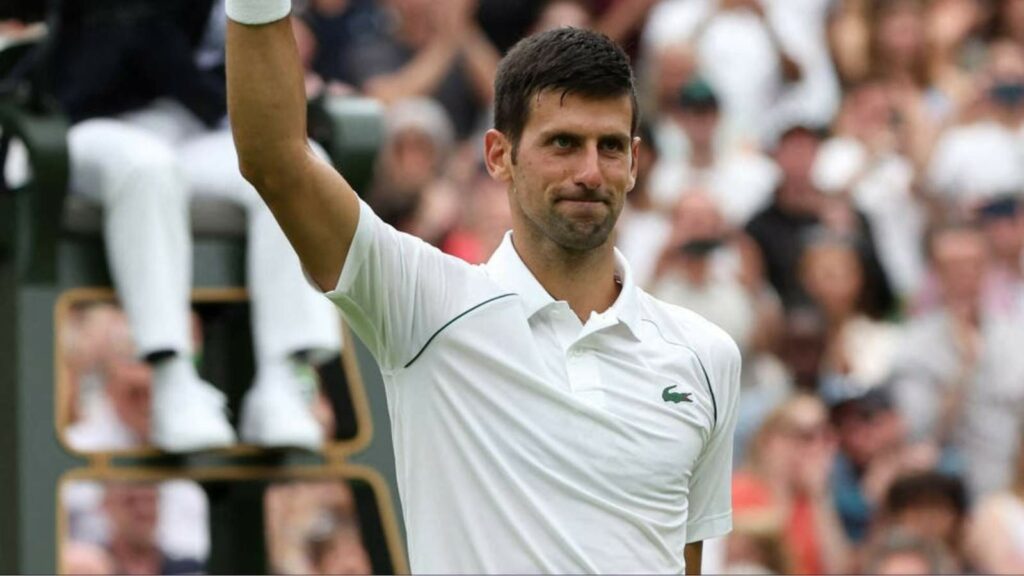 Jelena wasn't done and gave a stern reply to the journalist by saying that he is creating a 'very judgemental narrative that fits his agenda'. She said that Novak is simply choosing what's best for his body and in the end, it is his choice. "You are creating a very judgmental narrative that fits your agenda. He is simply choosing what's best for his body. If he is not playing because of making that choice, he is fine with it," she replied.
Rothenberg accepted that he's being judgemental and believes that every citizen's duty is to abide by public health laws and Djokovic's actions have repeatedly disappointed him.
He concluded by saying that it might be judgemental of him to think this way but getting vaccinated is important. Nevertheless, the journalist was slammed by Djokovic's fans too,
Also Read: Nick Kyrgios wins an insane point leaving Novak Djokovic on the floor in the Wimbledon finals
Also Read: "It feels strange to not play Wimbledon" Roger Federer talks about his comeback after missing this year's Championships