The 2023 French Open has been nothing short of a fairytale run so far for unseeded Karolina Muchova. Till September last year, Muchova was ranked just outside the top 200 in the WTA rankings; however, the Czech has made it to the final at Roland Garros, her maiden Grand Slam final.
The journey towards the final hasn't been easy at all for Muchova, who, en route to the final, had to beat several opponents ranked above her. Especially her semifinal match against 2nd-seed Aryna Sabalenka, where Muchova saved a match point and came back from 2-5 down in the third set to win the marathon encounter 7-6, 6-7, 7-5 that lasted more than 3 hours.
Muchova, who has faced several injuries in recent times, including an ankle injury during last year's French Open, has now revealed the difficulties she has faced in making a comeback to professional tennis. "I missed the Australian Open last year, and I was in a pretty bad state health-wise; I was working out a lot to try to get back," said Muchova.
Furthermore, in a shocking revelation, Muchova said that doctors had almost given up hopes of her comeback. He noted, "Some doctors told me, maybe you'll not do sports anymore. But I always kept it kind of positive in my mind and tried to work and do all the exercises to be able to come back," added the Czech, who never lost hope and is now in the summit clash in Paris. There is a lot of buzz around Karolina Muchova's boyfriend but she is currently single.
Karolina Muchova will be up against Iga Swiatek in the French Open final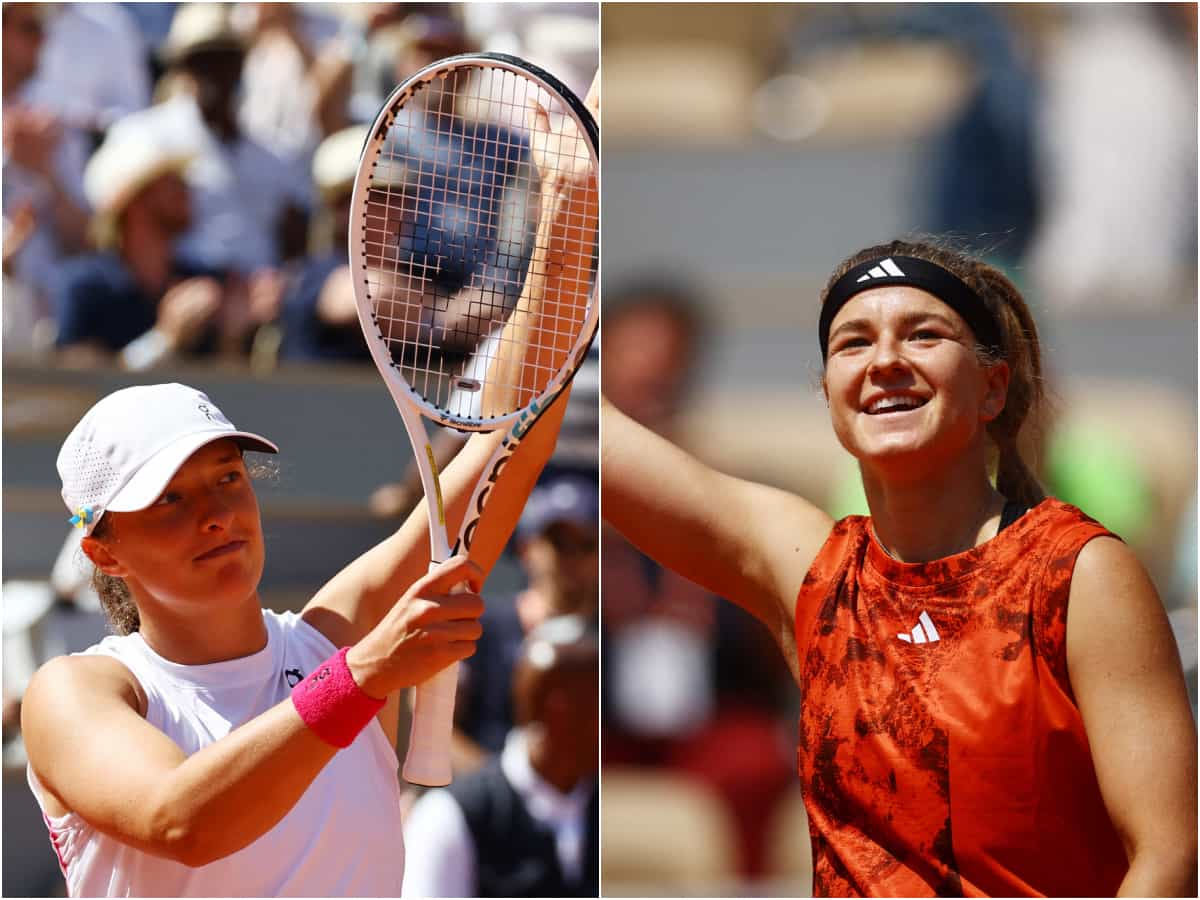 What Muchova has done till now is really commendable, but if she wants to go a step ahead and realize her dream, the Czech will have to come up with something extraordinary to have a chance of upsetting defending champion Iga Swiatek.
The two women will face off tomorrow in an enticing final of women's singles. Swiatek is looking like she is playing on another planet, especially on the red surface, where she has been altogether a different beast in recent times. The Polish star is yet to lose a set and will be the favorite to lift the crown unless Muchova has some different plans.

In case you missed it: