The ongoing BNP Paribas Open witnessed a riveting Round-of-16 match between Maria Sakkari and Karolina Pliskova, with drama taking center stage. In the third set's eighth game, Pliskova suspected that Sakkari's racquet had made contact with her return, causing it to go off-court. However, the chair umpire failed to observe it, and Sakkari refuted the claim, stating that the ball never touched her racquet. Consequently, Sakkari was awarded the point.
Despite video replays indicating the opposite, the chair umpire failed to detect the incident, and Sakkari denied making any contact with the ball using her racquet. As a result, the point was ultimately awarded to Sakkari, adding to the mounting calls for the use of video replays in the sport. Although Pliskova won the game, narrowing Sakkari's lead to 5-3, Sakkari went on to win the following game, securing a 6-4, 5-7, 6-3 victory.
Sakkari took an early lead in the match with back-to-back breaks, securing the first set. Karolina Pliskova made a comeback in the second set, earning a break and saving four break points before winning it. Pliskova started the third set strong, taking an early lead with a break, but Sakkari responded with three consecutive breaks, winning five games in a row for a 5-2 lead.
She managed to get one break back in the eighth game but lost her serve in the ninth game, allowing Sakkari to win the match. After feeling that Sakkari had denied her the win, Pliskova gave a no-look, cold handshake at the net.
Related: "I thought I'm gonna retire," Daniil Medvedev reflects on his nasty fall at the Indian Wells Open
Maria Sakkari plays Petra Kvitova in the quarterfinals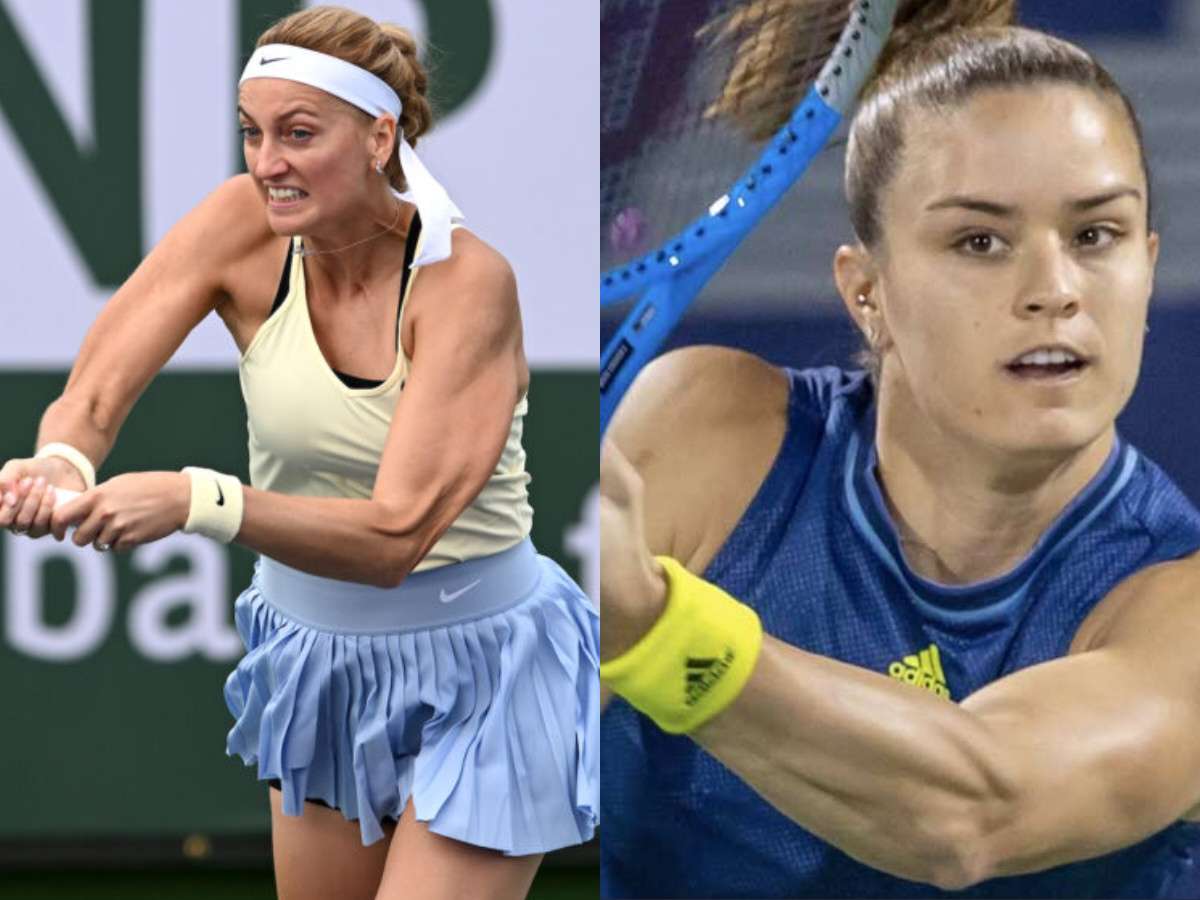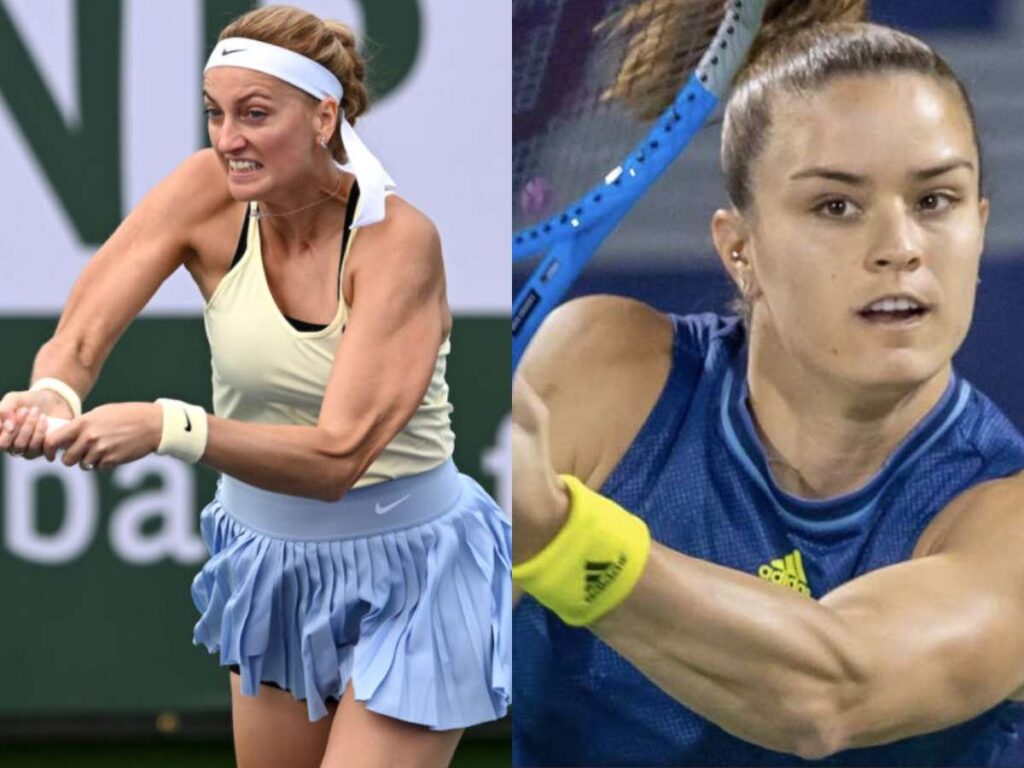 In the quest for a spot in the semifinals of the Indian Wells Open, Maria Sakkari will face off against Petra Kvitova. Sakkari currently holds a narrow 4-3 lead over Kvitova in their head-to-head matchups. Notably, Sakkari emerged victorious in their most recent encounter, which took place at the same venue a year ago.
Maria Sakkari has had a successful run at Indian Wells, winning eight out of her last nine matches. However, a closer look at her results reveals a mixed bag of performances. While she achieved significant victories against top-quality opponents like Paula Badosa, Elena Rybakina, and Petra Kvitova during her finals run last year, she has faced more challenging matches against lower-ranked players this year.
In the battle between former world No.2 and the current world No.7, Sakkari is most likely to go ahead into the semis according to fans and experts. However, the Greek star would be very much prepared as she will be looking to gain points from the tournament.
Continue Reading:
"I have to leave tennis," Jelena Ostapenko discloses horrors that could happen after halt to state funding
"I'm just focused on myself," Aryna Sabalenka prefers to enjoy her game over wins and rankings