The terrific run of Sebastien Korda in the 2023 Australian Open ended on Tuesday. In the quarterfinal against Russian Karen Khachanov, the American player suffered an injury that gave a walkover to the Russian. The injury interfered with Korda's rhythm, and he decided to retire before finishing the match. 
On his way to the quarterfinals, Korda defeated Daniil Medvedev and outlasted Hubert Hurkacz in a five-set thriller. He was looking to go some distance in Melbourne, emulating his father's title triumph in 1998. But the injury derailed his plans. 
The first set of the match was a hard-fought one. In the second set, Korda sought a medical timeout after struggling with his wrist. But even after the treatment, Korda could not get back to his full strength as the injury impacted his forehand. After the medical timeout, he could win only one game before eventually retiring. 7-6, 6-3, 3-0, the score read when Khachanov received a walkover. 
Related: Pam Shriver slams relationships between young female players and their coaches citing her personal experience
Social media not impressed by the withdrawal of Sebastian Korda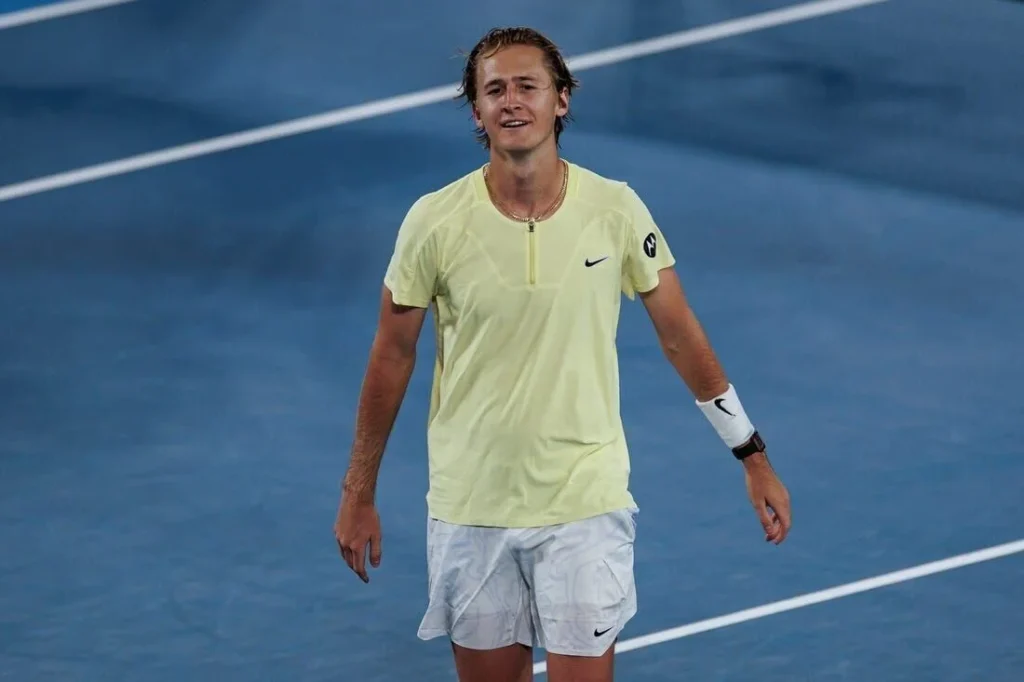 Sebastian Korda had to withdraw due to the injury but some social media users were not impressed by him. They believe that the American chose not to continue his fight and decided to take the easy way out. Earlier Rafael Nadal too faced an injury scare but the Spanish icon continued till the end.
"Loves to retire when he is down," one of the users wrote. 'Low mentality losing," wrote another. Take a look at the other interesting tweets.
After getting the walkover, Khachanov felt for Korda as that was not how he looked to finish the match. "Obviously not the way you want to finish the match. I think until a certain point it was very competitive, a very good battle. Sebastian beat one of my friends, Daniil, in three sets and won in five sets against Hurkacz. He is playing great tennis," he said.
Continue Reading:
Novak Djokovic dumps Alex De Minaur with 'no relationship ' comment
"80% of players are always dealing with something," Taylor Fritz addresses Novak Djokovic's injury criticism comments