Maria Sakkari, the emerging Greek tennis sensation, attributed her recent victory at Guadalajara to fellow player Coco Gauff's motivating words. Sakkari admitted that Gauff's moving remark at the US Open struck a chord with her, reminding her of the wider picture outside the tennis court.
Sakkari, who won the Guadalajara Open, praised Gauff's statement, in which the American underlined the need to maintain perspective when coping with the highs and lows of athletics. Gauff's comments moved Sakkari, who found strength and determination in them.
"I really liked what Coco Gauff said at the US Open, about how other people have bigger problems than we have when we lose a tennis match, and she's spot on. I kept thinking about that, and that gave me strength," Sakkari shared, highlighting the profound impact of Gauff's message.
Also read: Serena Williams roasts Kim Kardashian over latest photoshoot on a tennis court
Greek tennis star reflects on perspective and priorities after her victory
"At the end of the day, it's just a tennis match. I'm healthy, and that's the most important thing. Everyone around me, my family, are happy and healthy. Those are the things that I took some time to think about, to remember what's important in life," Sakkari explained, highlighting the crucial role that her loved ones play in her life and her career.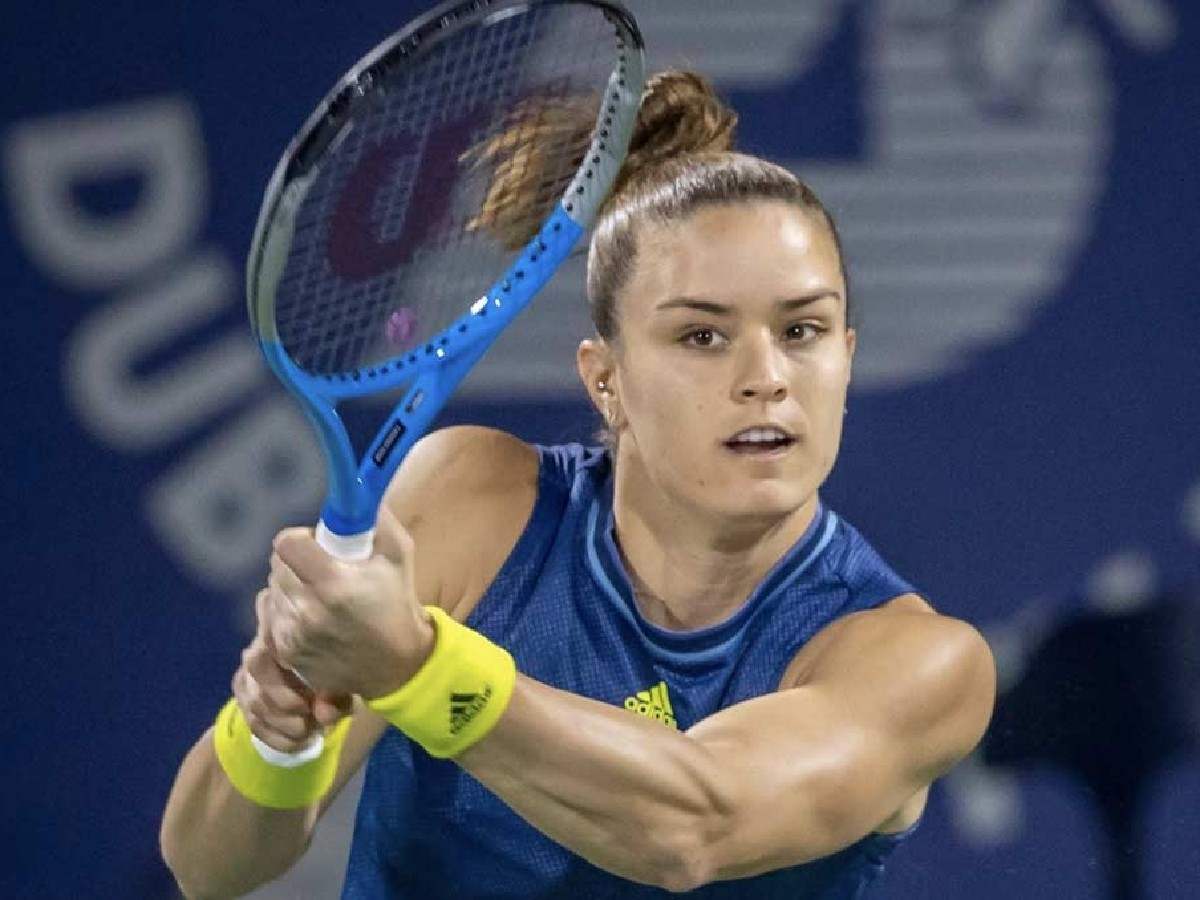 While athletes are dedicated to their craft and the quest for perfection, Sakkari's remarks stressed the importance of remembering the larger context of the world and the different issues that individuals face. She urged people to empathize with others and recognize that everyone is fighting their own struggles, no matter how big or small.
"Everyone focuses on their own problems, whether they are big, small, important, or not important. You forget what's going on in the rest of the world," Sakkari noted, urging for a collective sense of empathy and perspective.
Maria Sakkari's win in the Guadalajara Open demonstrates not only her tennis prowess but also her ability to draw inspiration from meaningful situations and thoughts, such as Coco Gauff's statement. Sakkari's awareness of the broader parts of life provides an example of resilience, humility, and sportsmanship that resonates with fans and fellow players alike as she continues to flourish in the world of tennis. (Maria Sakkari via WTA Insider)
In case you missed it: