The former Wimbledon champion, Marion Bartoli made an appearance on the podcast, Match Points, where she discussed the latest happenings in tennis. The player-turned-coach commented on the teen Fruhvirtova sisters, praising their capabilities and their performance in the 2023 Australian Open. Both sisters won the qualifiers to participate in the tournament.
With both of the adolescent sisters reaching it into the Australian Open main draw and Linda advancing all the way to the second week, Linda Fruhvirtova and Brenda Fruhvirtova are undoubtedly attracting people's attention at the beginning of 2023.  Marion Bartoli says both girls are on course to be the future of women's tennis.
Bartoli told the Major Points host that "For Brenda to be able to go into the main draw at such a young age and for Linda to be in the fourth round, knowing how young they are…you can see this whole new generation starting to push, the under-18s" The former French player also said that it was going to be interesting in women's tennis as new rivalries will take place.
The 'new generation players are going to provide some exciting games."That for me is going to be very interesting for women's tennis. We need to have some rivalries taking place; we need to have some new, young girls that our young kids can be excited about." Bartoli commented. According to her, the future of tennis was dependent on these girls.
Also read: Renowned journalist believes Novak Djokovic can't win 14 Australian Open titles like Rafael Nadal at Roland Garros
Get to know the Fruhvirtova sisters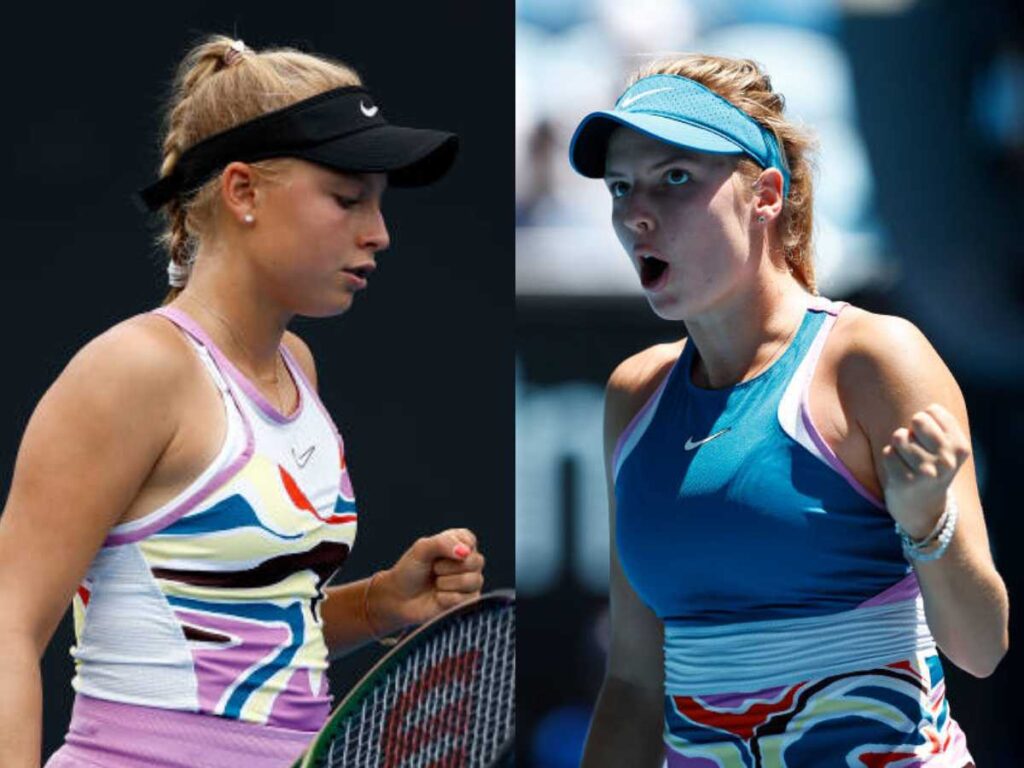 Tennis professional Linda Fruhvirtova was born in the Czech Republic on May 1, 2005. Her career-high WTA singles and doubles rankings were 51 and 253, respectively, on January 30, 2023. At the 2020 Prague Open, where she received a main-draw wildcard, she played in her first WTA Tour main-draw match. At the 2022 Chennai Open, she captured her first WTA singles title.
Her best Grand Slam result was the 2023 Australian Open, where she reached the fourth round. Meanwhile, Brenda Fruhvirtova, Linda's younger sister only qualified for the tournament and lost in the first round itself. At 15 years of age, this is a substantial accomplishment in itself. Brenda has won 8 ITF titles, which is much more than her elder sister.
This year's Australian Open tournament was her maiden Grand Slam match, where she lost to Aliaksandra Sasnovich in straight sets. Undoubtedly, the pair are going to compete against already established players as well as players of their own age.
In case you missed it:
Toni Nadal backs nephew, Rafael Nadal to win the 2023 French Open ahead of Novak Djokovic
"He is behaving in some ways I can't accept", Marion Bartoli on Elena Rybakina's coach Stefano Yukov