The Roland Garros is hardly a few hours away from us now. The big event full of surprises has always been one that entertains. Most of the entertainment starts as the players step on the court. The stories come out from the shots played; the agony expressed, and the victories celebrated.
However, this time around, there is a story that is doing the rounds before the event has started. The Russia-Ukraine War certainly has rocked every person's world who has to do anything with those countries. It hasn't even spared the athletes.
The tensions intensify on the border, the tremors can be felt on our courts. How funny is the draw in our sport? It brought Belarusian Aryna Sabalenka in front of Ukrainian Marta Kostyuk. Both to meet in a first round clash. Well, both players have had their words to say in the pre-game presser. Sabalenka started the conversation by saying her opponent hates her.
Kostyuk wasn't going to hold back, as she did give a reply at her pre-tournament conference. "I've never said in an interview or in private to Aryna that I hate her. I don't know how to comment on why she talks about it like that. For me, this is not about emotions, because hate is an emotion. It's about respect." She clearly stated that hate never came into the picture and Sabalenka hasn't got that right there.
She continued by saying, "Aryna might become #1.. Having such influence in the world & she refuses it. We're talking about people being murdered, & we hear leave sports out of politics. War doesn't choose if you're an athlete when it comes to your home."
Her emotions were clearly about the ongoing situation in sport and politics. It's unfortunate, according to the Ukrainian.
Related: French Open 2023: Aryna Sabalenka vs Marta Kostyuk Prediction, Head-to-Head, Preview, and Live Stream
Sabalenka eyeing World No. 1 ranking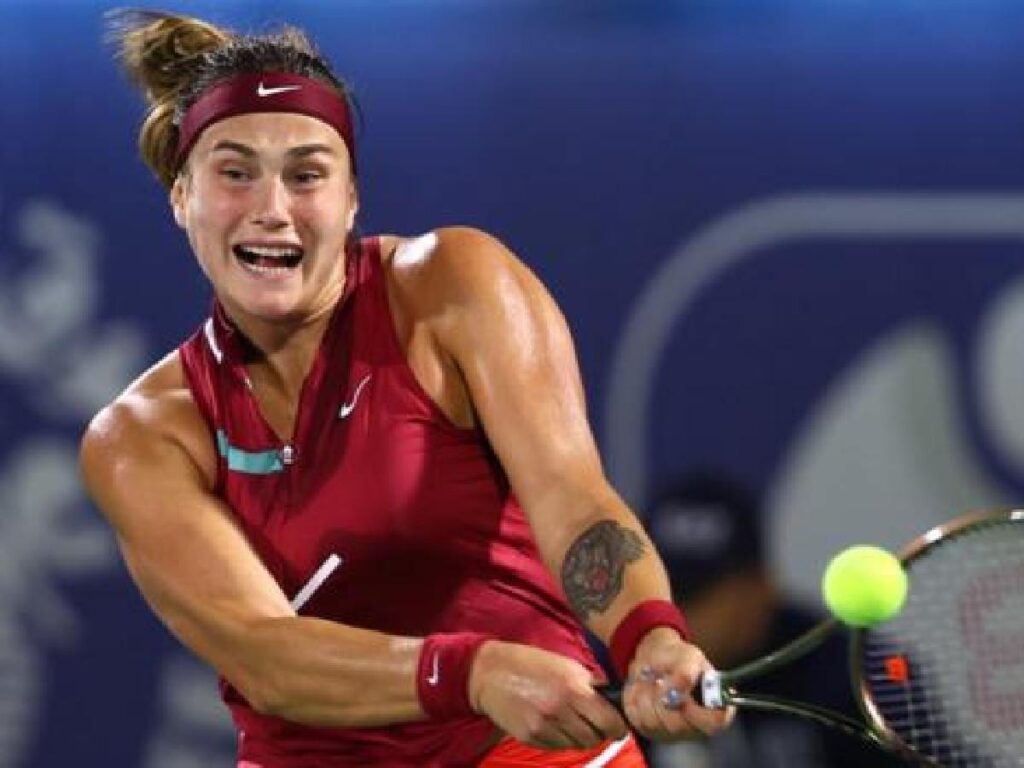 The second seed Belarusian will have her eyes on the top ranking of the sport. The 2023 Roland Garros provides a great opportunity for her to scale that feat. If she manages to have a perfect fortnight, she not only will have the Paris prize in her hands but also the top spot on the WTA Tour, which will be the icing on the cake. She has been blessed with a relatively easier draw. Rybakina, Gauff, Krejcikova and Swiatek on the other side, means that she won't have a lot to worry about till the second Sunday.
However, a Grand Slam is always full of surprises. It won't be a cakewalk and the Belarusian can't afford to lift her leg off the pedal. If Sabalenka manages to win the Roland Garros, she will be in a great position to target the calendar Slam. Having won the Aussie Open earlier, Sabalenka certainly would feel confident about the 7-round format.
In case you missed it: