Martina Navratilova is not only a tennis legend, but also a brave advocate for LGBTQ+ rights. Throughout her career and even after her retirement, Navratilova has used her platform to fight for equality and acceptance for the LGBTQ+ community.
Navratilova came out as a lesbian in 1981, at a time when being openly gay was still highly stigmatized. However, she refused to let her sexuality define her or hold her back from achieving her goals. She continued to dominate the tennis world, winning 59 Grand Slam titles across singles, doubles, and mixed doubles events.
Throughout her career, Navratilova also spoke out against homophobia in sports and society as a whole. She was a vocal critic of the "Don't Ask, Don't Tell" policy in the US military and advocated for LGBTQ+ inclusion in sports teams and organizations.
Recently she shared a tweet with her followers, expressing her disappointment with a video which is showing great women politicians of America Governor Sarah Sanders, Kim Reynolds, Kay Ivey, and Kristi Neom. In her tweet, Navratilova captioned, "If these are the only options, I may need to reconsider my orientation…" Tennis icon Martina Navratilova's tweet echoes the disappointment.
Also Read: Holger Rune JUSTIFIES his annoying tactics to snatch victory against Jannik Sinner in the semi-final at Monte-Carlo
Martina Navratilova's Unwavering Criticism of Donald Trump Amidst Latest Scandal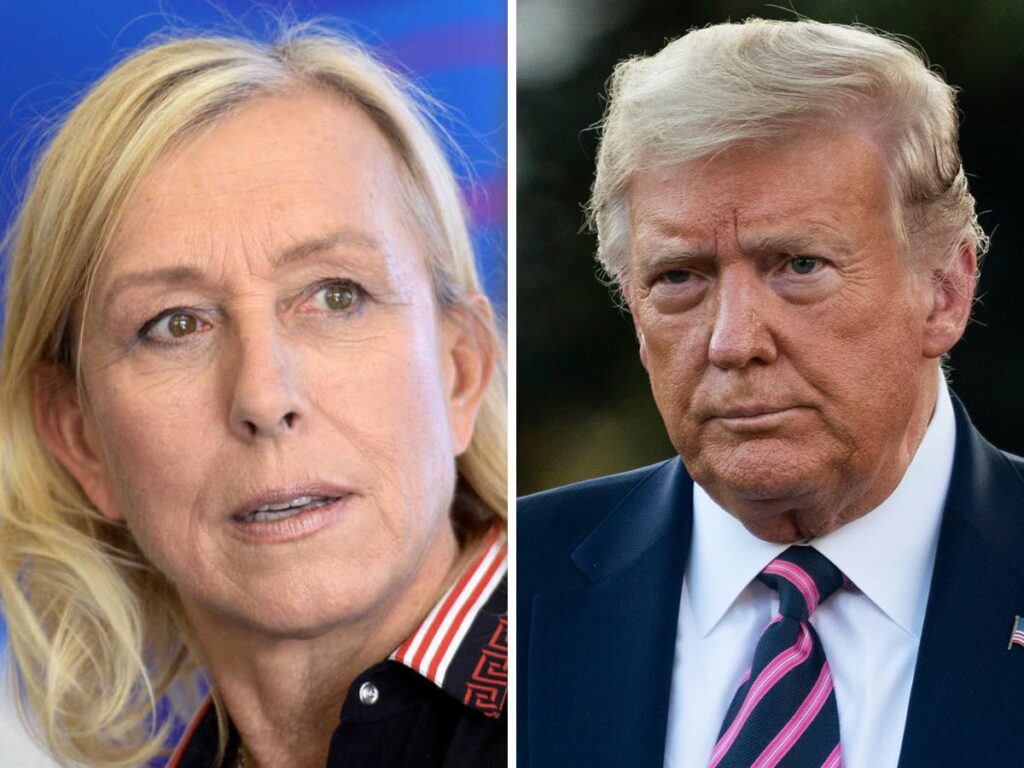 Martina Navratilova, a renowned human rights activist, and former world tennis champion, recently retweeted a statement that condemned the Republican Party's handling of former President Donald Trump's indictment. Navratilova highlighted the GOP's striking resemblance to Trump in terms of their language, political ideology, and style.
The statement, originally published by The Washington Post, pointed out how several Republican officials echoed Trump's phrases such as "witch hunt," "political persecution," and "election interference." Representative Lauren Boebert of Colorado even questioned whether D.C. council member Charles Allen had decriminalized public urination. Other Republican representatives veered off-topic during the hearings to discuss issues such as bike lanes, traffic calming, and Hunter Biden's laptop.
Navratilova's retweet serves as a reminder that the Republican Party must redirect its focus toward addressing the critical issues facing the nation. By following Trump's lead and promoting baseless conspiracy theories, the GOP is failing to fulfill its duties, leading to a loss of confidence in elected officials among the American people. The GOP must move past Trump's divisive politics and work towards a better future for all Americans.
In case you missed it: