Ronald Dion DeSantis is the Governor of the State of Florida in the United States of America. However, he is also eyeing the nomination of the Republican Party for the 2024 presidential elections. In this process, he is campaigning to restrict the usage of guns in the USA and even to prohibit common folks to keep guns.
However, he is still trying to balance his stance on gun rights and the bearing of arms by American citizens. The Governor does not want American citizens to bring firearms to the events in which Ron DeSantis and his family members may participate.
However, this effort of Governor DeSantis was met with a huge uproar from the rifles and firearms organizations of the USA. Also, American tennis legend Martina Navratilova took a dig at the Republican party member on social media.
"DeSantis wanted to ban guns at event, but not to be blamed, emails show – another hypocritical stance by our governor- open carry for me but not thee when I am around. But grocery stores, schools, shops- A-OK!!!!" her caption read.
Reports suggest that Mr. DeSantis is ahead of former President Donald Trump in Republican party nomination for the post of President of the United States of America in the 2024 elections.
Keep Exploring: "The Real Deal," Serena Williams's husband Alexis Ohanian in awe of Paige Spiranac
Martina Navratilova thinks Novak Djokovic will win finish with more Grand Slam titles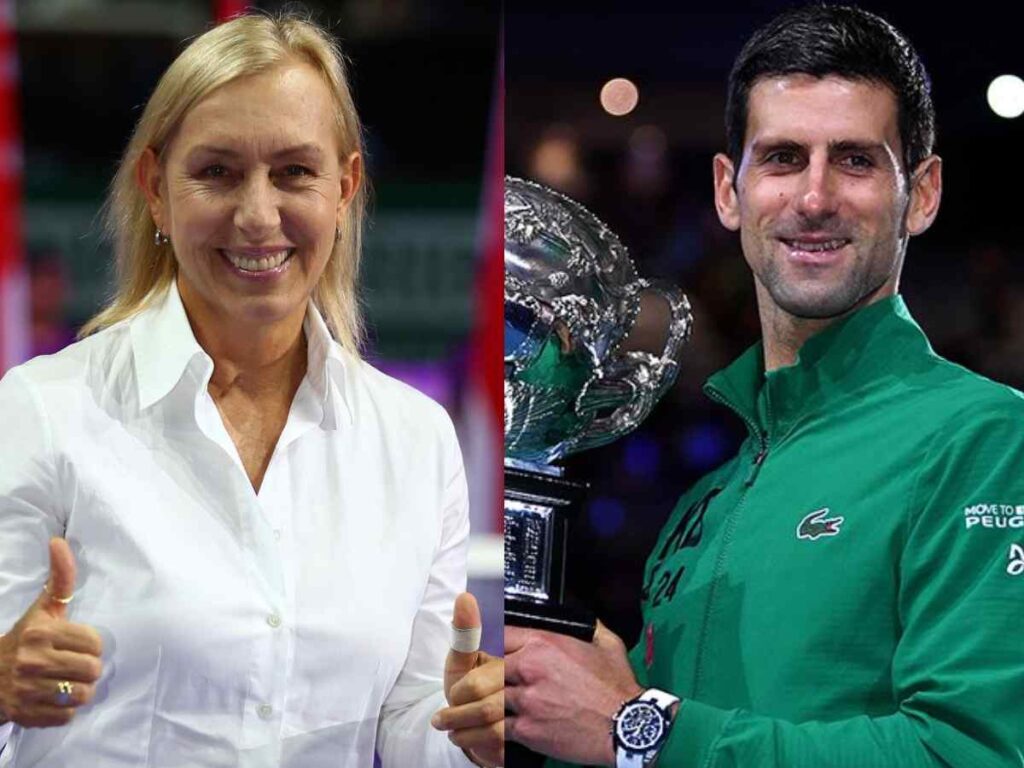 Martina Navratilova's credentials cannot be questioned. In a long career that spanned more than 32 years, she won 59 Grand Slam titles and many other tournaments. Hence, her opinions are considered, read, and heard with great interest and attention.
With the retirement of 20-time Grand Slam champion Roger Federer last year, the competition between Rafael Nadal and Novak Djokovic has heated up. The tennis fans, media, and legends are picking their favorites for the title 'the player with most Grand Slam titles'.
With the Australian Open 2023 triumph, Novak Djokovic and Rafael Nadal each have won 22 Grand Slam titles in their career. However, Martina Navratilova has put her weight behind Novak Djokovic to win this race. She thinks that the Serb will be the favorite for the three Grand Slam tournaments except for the French Open, where, of course, by all means, Rafael Nadal dominates.
Her prediction came true in the Australian Open. Novak Djokovic won the first Grand Slam of the season. Not only that he dominated the whole tournament. However, the force of the Spaniard cannot be discounted. He may be down and out of action because of a hip injury, but he can be back at Roland Garros to win it.
In case you missed it:
Roger Federer and Lewis Hamilton co-invest in Chilean unicorn
Nick Kyrgios expresses his disappointment over no invitation to the NBA All-star game