American tennis legend Martina Navratilova, who is a stern advocate of human rights and demands equality across the world, has raised her voice again for this cause. She has shared US Senator from Florida Jason Pizzo's views on LGBT and their issues in her latest social media post.
In a long post, like a letter, embracing all his constituents and supporters in Florida, he pointed out that the economic and other problems that they are facing are not because of the LGBT community. He appealed to them to be a little more sensitive towards the issues of LGBT people within their community.
Martina Navratilova who also identifies herself as a part of the LGBT community, has supported Mr. Pizzo's views. However, she also added her own opinions.
"True that. But hey, let's go after LGBT people because it makes us feel superior….," her caption read.
Martina Navratilova continues to share her views on issues and topics which may perturb her. She does it through social media.
Keep Exploring: "Where is the crowd?" Nick Kyrgios addresses lackluster stands during the semi-final at the Acapulco Open
Martina Navratilova pointed racism in healthcare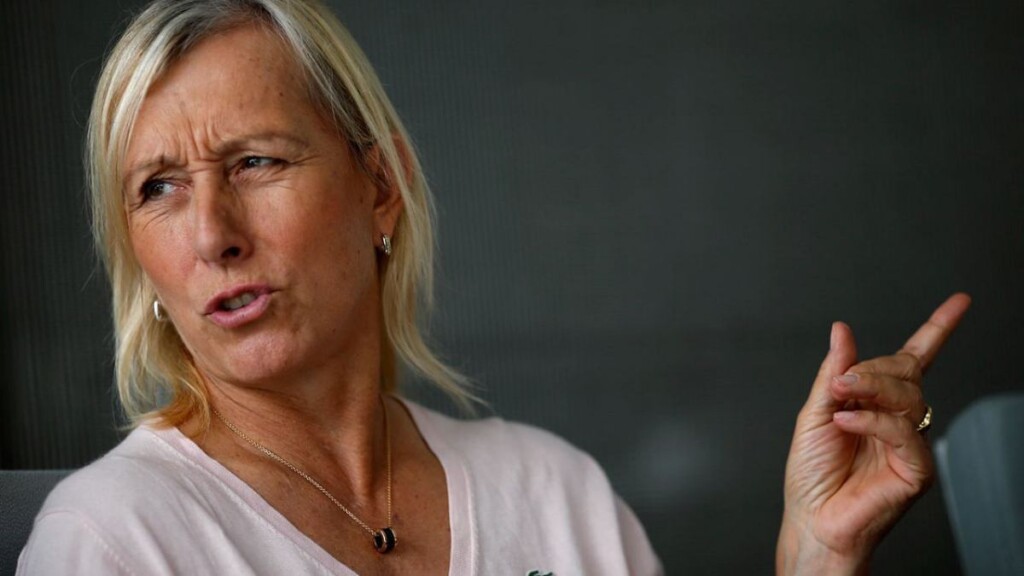 The nine-time Wimbledon champion shared concerning news a few days ago through her social media account about racism becoming an epidemic. She made an effort to draw attention to the pervasive racism that permeates cystic fibrosis diagnosis and care. According to a National Geographic research, racism has become an infectious disease with disturbing trends. The study demonstrates how doctors frequently misdiagnose cystic fibrosis and put off starting therapy.
Martina Navratilova shared comments made by Mr. David Beard, who works with National Geographic as a writer.
"Cystic fibrosis is a crippling disease. It's often missed or misdiagnosed—unless you're white. Why is that?" his caption read.
The three-time Australian Open champion also added her opinions on this grim reality that is still faced by many people in the USA and across the world.
"Yikes… it just doesn't stop. Institutionalized willfully as well as ignorant racism is everywhere. Literally EVERYWHERE," her caption read.
The former World No.1 was a force to reckon with on court for the majority of her long and incredible career. She won 59 Grand Slam titles in total in almost all disciplines. However, she continues to contribute, to generate public awareness among American citizens through her opinions on different topics. She is bold in giving her views, something that she emulates from her playing days.
Many people are inspired by her and many form their own opinions on the various issues reading her views.
In case you missed it:
Daniil Medvedev picks the Cincinnati trophy as his favorite citing its interesting utility as a vase
"Not being seeded isn't good," Matteo Berrettini discuses his mindset amidst dwindling form