Matteo Berrettini had the pinnacle experience of his career, when he reached the final of the Wimbledon 2021. He lost to eventual champion Novak Djokovic in four sets. However, he was able to gain major appreciation from fans and critics alike. He also saw his ranking get a boost.
So, when this time Wimbledon was stripped off ranking points in the wake of All England Lawn Tennis and Croquet Club deciding to not allow Russian and Belarusian players to play at the 2022 edition of the competition, he got very disappointed.
"It doesn't matter how well I play this year, my ranking is going to drop, and that is not fair, although I get that it is a really sad and complicated situation with what is going on in Ukraine. I just wish that this decision was taken in a different way. Nobody asked us our opinion about it and it shouldn't work like that. But it is Wimbledon. I don't think there are going to be any changes in the tournament," he was reported to have stated at that time.
He could not play in Wimbledon 2022 as he tested positive for Covid-19. However, since then, his form has been lacking and losses in recent tournaments have cost him much. He not only lost ranking points but has seen a downfall in rankings. He is currently ranked as World No.24. But this is not bothering him much. He is currently competing in the Mexican Open 2023 and reached its quarter-final round.
"In the last three years my ranking was different from the one I have right now, but in the end the confidence I gained during these years has not gone away, it is still there. I feel that I can win this tournament, I feel that every time I get on the court I can win the match, I know very well what I did these years and the results are there," he said.
"Tennis is like that, you go up as you can go down; Fortunately, in recent seasons I have been more up than down. Not being seeded is not good news, but I don't think anyone wanted to play me in the first round. Last year I was away for three months and when I came back I won a lot of matches on grass, this is something that I have inside and that I am using now," he continued.
Keep Exploring: "Hopefully this year," Daniil Medvedev optimistic to play Wimbledon desiring to win the Major
Matteo Berretini lauds Rafael Nadal for his glorious record in Roland Garros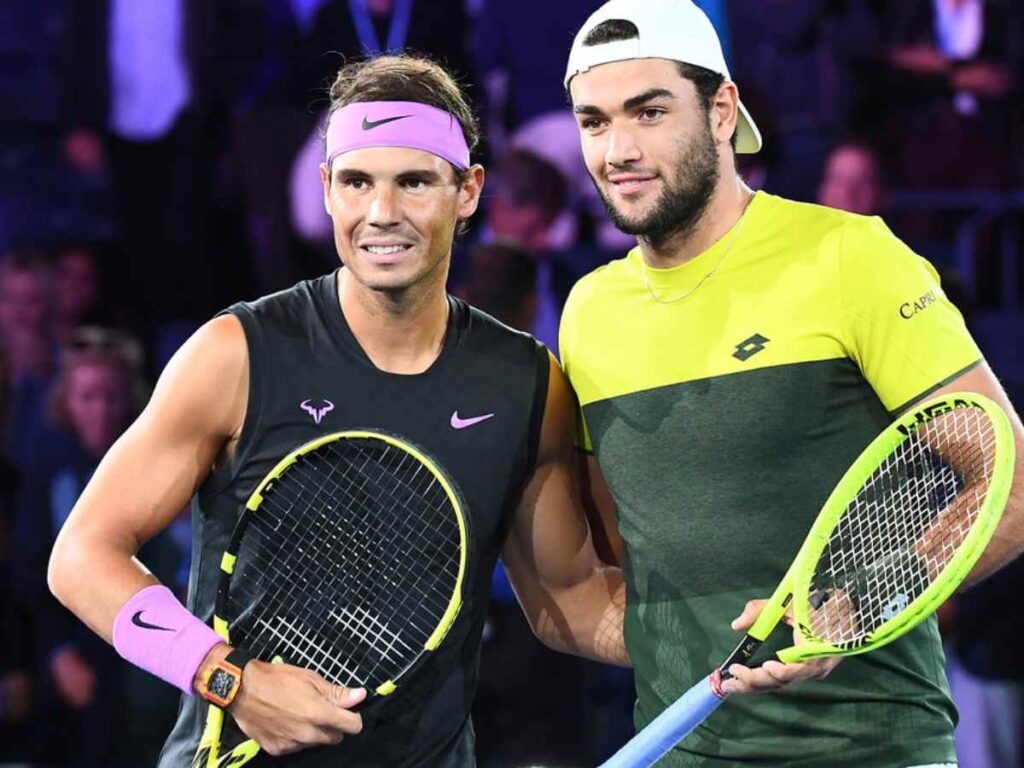 The Italian praised 22-time Grand Slam champion Rafael Nadal for the record he has on clay courts in the French Open tournament in a recent video. He was asked about his opinions on the second Grand Slam of the season, i.e. Roland Garros.
"When I think of Roland-Garros, I always think of Rafael Nadal because he won 84 of them (laughs) and it's very difficult not to think of him. It's a bit moodier and a bit darker than Australia and the weather is also cooler. But it's a Grand Slam," Matteo Berrettini had said.
Rafael Nadal has won this Grand Slam tournament's men's singles title a record 14 times in his career. He is also known by the sobriquet "King of Clay". Matteo Berrettini meanwhile, would like to improve upon his performance in this major in Paris.
In case you missed it:
Diego Schwartzman blasts Chilean spectators for plethora of abuse after being evacuated amidst tight security
"I went to the gym in a cast," Alexander Zverev talks of the difficulty in recovering after his injury in the 2022 French Open