The nine-time Australian Open champion got emotional while talking about his childhood in his post-match interview after his fourth-round win. The Serb breezed past his opponent and home favorite Alex De Minaur in over two hours (6-2, 6-1, 6-2). The seventh seed proved easily dispatched by the Australian despite a hamstring injury. Djokovic is through to the quarterfinals of the tournament.
After the victory, Novak Djokovic spoke candidly during the interview about his eight-year-old son Stefan's desire to play tennis. The 21-time Grand Slam winner stated that Stefan's happiness and personal desires as a person came first, regardless of whether tennis or another sport was his passion.
The 35-year-old remarked that he would like to play in a doubles match with his son, Stefan, some years down the line, if possible. The sports star also suggested that he is going to keep on playing for a few more years, in spite of frequent injuries and his diminishing physical health. 
"And who knows? Maybe one day Stefan and I come back here playing doubles with you guys, you know. I still have plenty of time ahead of me, so," he said.
Furthermore, he explained his son's extreme love for the sport and how he never gets a break, even back at home. Tennis is an everyday part of his life; he plays every day with Stefan. Djoko's love for his kids is apparent in the way he talks about them. The star held back tears while reminiscing about his daughter Tara.
The waterworks were about to flow, aided by Djokovic's honey-like description of Tara's interests and his memories with her. As a father of two, he called it the "most beautiful experience of his life".
Also read: "Only my injuries are questioned," Novak Djokovic hits back at critics over hamstring injury row at 2023 Australian Open
Novak Djokovic to face Andrey Rublev in the 2023 Australian Open quarterfinals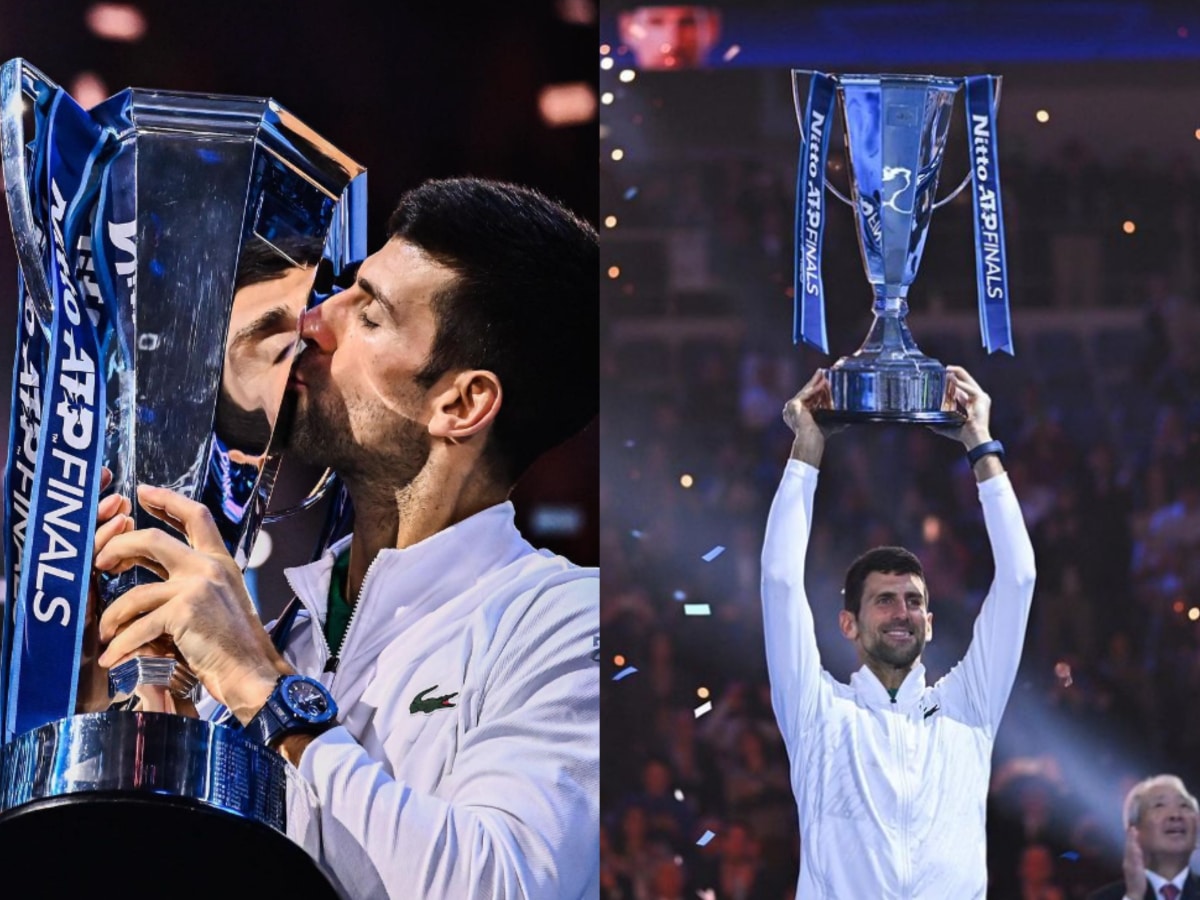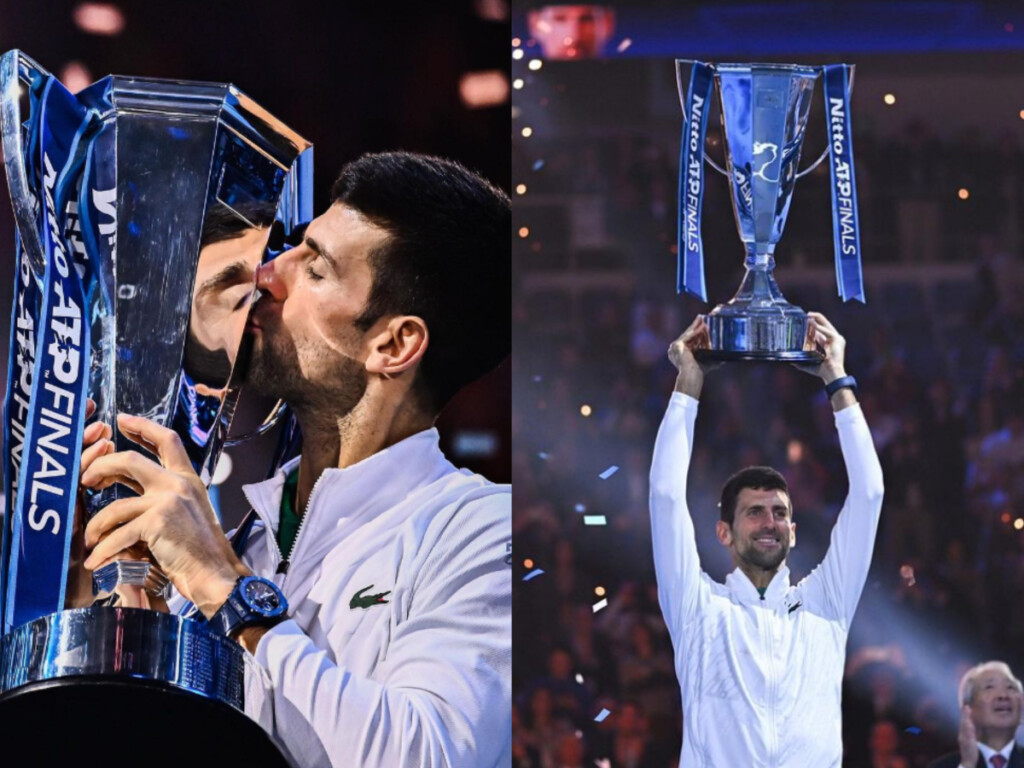 After the controversies surrounding Djokovic's injury as well as match incidents, the Serb is more than ready to clinch his 10th Australian Open title and surpass Rafael Nadal's record total of 22 Grand Slam wins. The fourth seed is set to go head-to-head with the fifth seed, Andrey Rublev, in the quarterfinals.
While Novak eased through his round matches, the Russian favorite had to play intense matches against top-seeded players to reach the quarterfinals. He collected wins against Dominic Thiem and Daniel Evans and an epic battle against Holger Rune ( 6-3, 3-6, 6-3, 4-6, 7-6 (9), In terms of head-to-head matches, Djokovic has the lead over the Russian. 
The match will take place on Wednesday at 3.30 a.m. EST (2 p.m. IST) at the Rod Laver Arena. Suffice it to say, Djokovic is the favorite here to win the quarterfinals and ultimately clinch the title too.
In case you missed it:
"Campaign to put Djokovic in a bad light," Novak Djokovic's fans point out the 'Bullying' against him by comparing his default to Stefanos Tsitsipas' incident at the Australian Open
"Got outplayed and outclassed," Alex de Minaur clears his stance on Novak Djokovic's injury comments