Giannis Antetokounmpo, the NBA star who plays for the Milwaukee Bucks, has been praised by numerous athletes, including tennis star Naomi Osaka, for his response to a journalist's question following his team's loss to the Miami Heat on April 26. During the post-game press conference, the 28-year-old was asked whether he considered his team's season a failure. Antetokounmpo responded by using basketball legend Michael Jordan as an example to illustrate why sports setbacks should be viewed as steps towards success, rather than as failures.
In his response, Antetokounmpo questioned the notion of failure in sports and asked the journalist if he received a promotion every year at his job. He pointed out that every year of work is aimed towards achieving a specific goal, and that the same applies to sports. "Michael Jordan played 15 years, won six championships, the other nine years, was it a failure? That's what you're telling me? It's a wrong question. There is no failure in sports. There's good days, bad days. Some days you're able to be successful, some days you're not," he stated.
Antetokounmpo's response resonated with numerous athletes across different sports. Tennis star Naomi Osaka took to her Instagram stories to express her appreciation for Antetokounmpo's perspective. "This is probably the most refreshing perspective I've heard. I think it changed my life, lol," she wrote.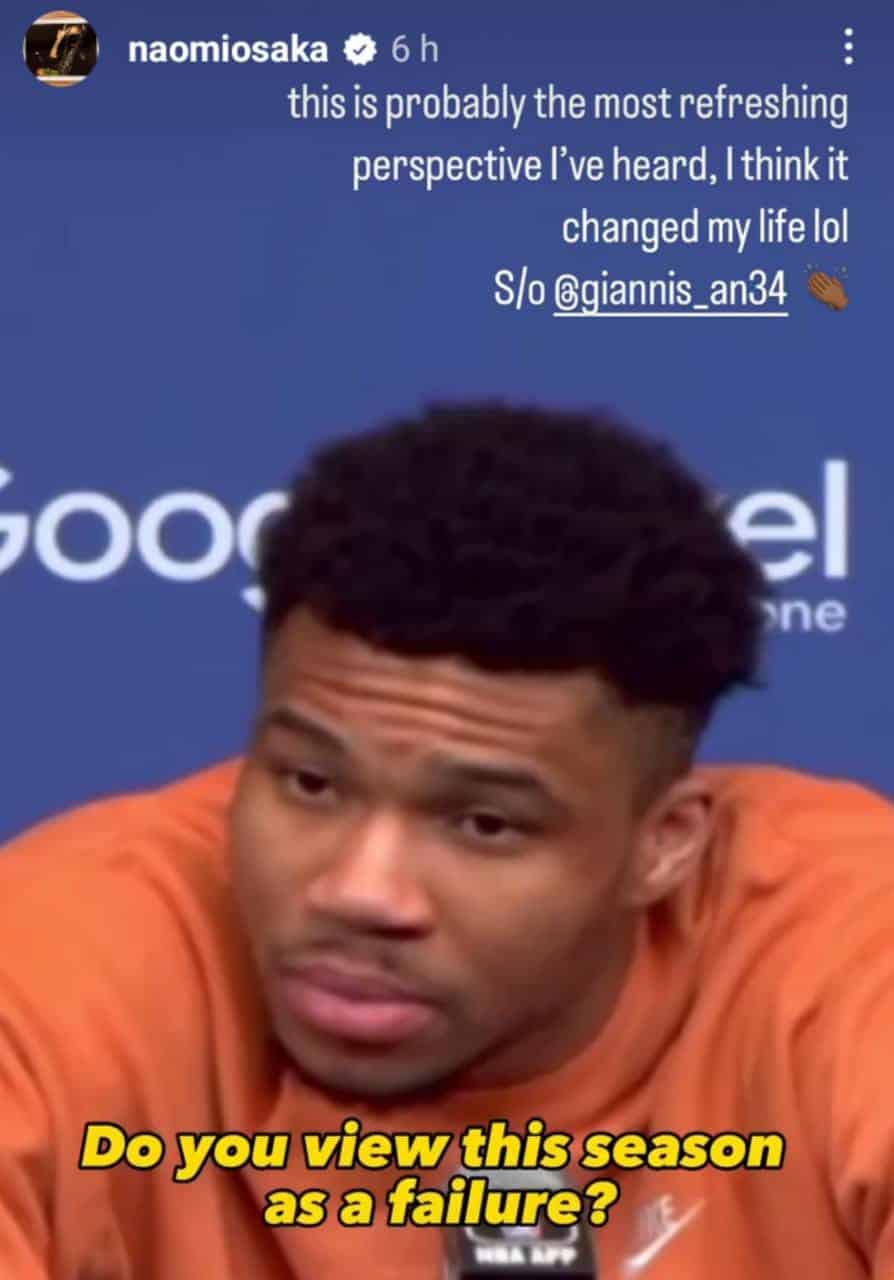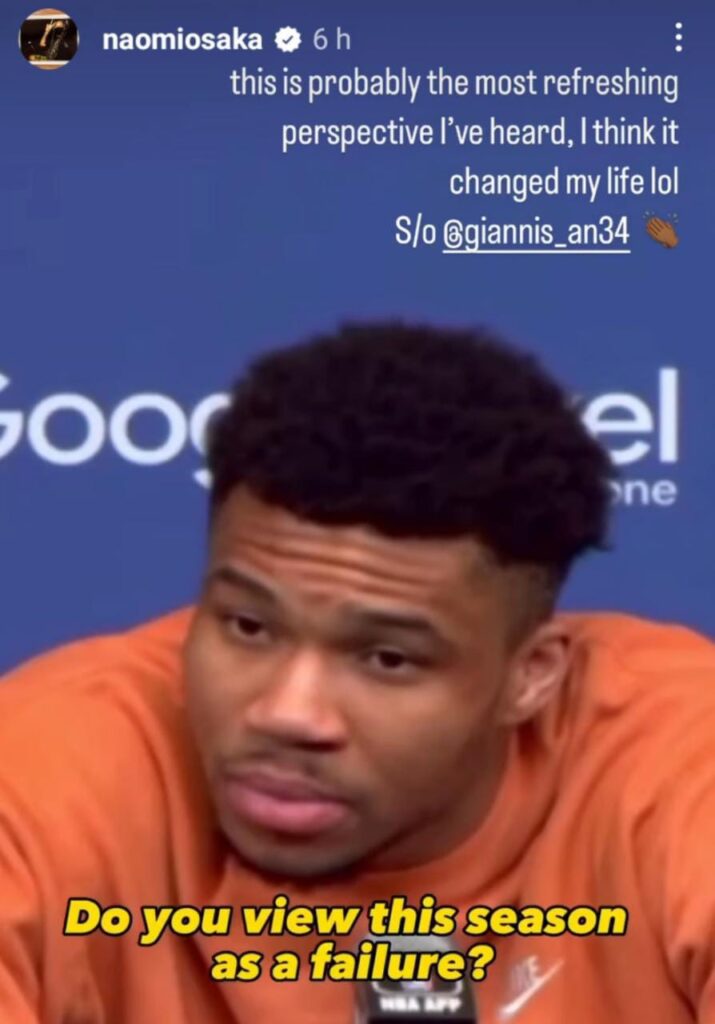 Antetokounmpo's message that setbacks should be viewed as steps towards success is a reminder that failure is an inevitable part of any journey towards success. It's a message that's particularly relevant in the world of sports, where athletes face intense pressure to perform and succeed. As Osaka's endorsement shows, Antetokounmpo's words have resonated with many athletes who are striving to achieve their goals while navigating the challenges and setbacks that come with competing at the highest level.
Also read: WATCH: Andy Murray destroys his racket in frustration after missing a sitter volley during loss in Madrid
Naomi Osaka, a tennis phenomenon and inspiration for young players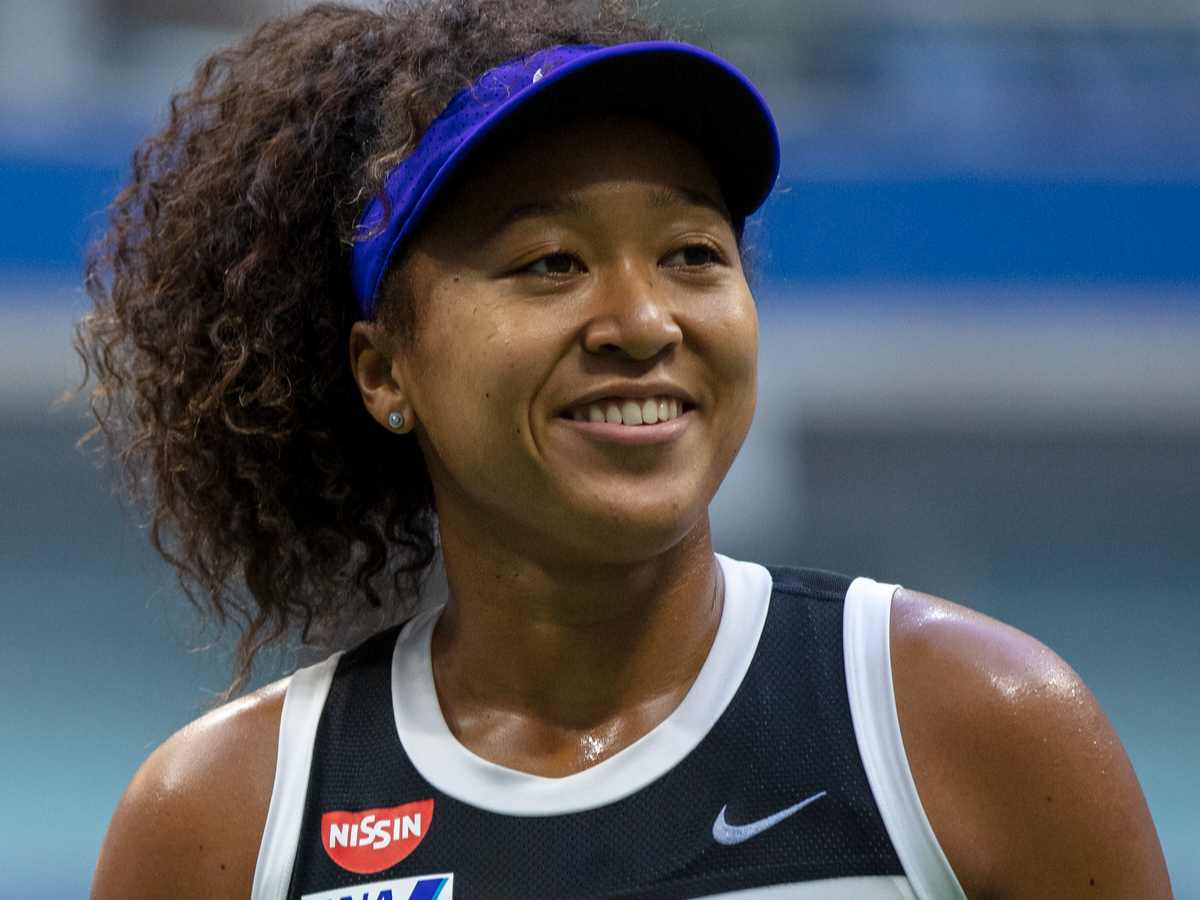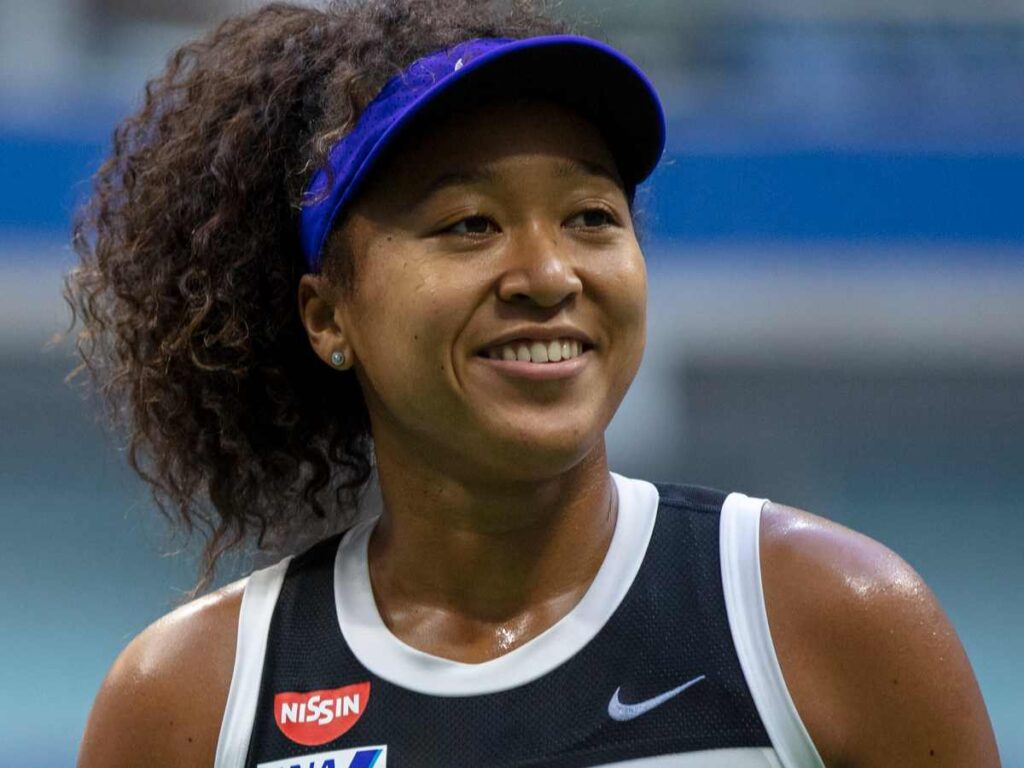 Naomi Osaka is a force to be reckoned with on the tennis court. The 25-year-old Japanese player has won four Grand Slam titles, including the US Open in 2018 and 2020, the Australian Open in 2019 and 2021, and a silver medal in the 2021 Tokyo Olympics. But it's not just her on-court prowess that has made her an inspiration to young players around the world. It's also her commitment to speaking out on issues that matter to her, including mental health and social justice.
Off the court, Osaka has been vocal about her struggles with mental health and the need for athletes to prioritize their well-being. In May 2021, she withdrew from the French Open, citing mental health concerns and the pressure of dealing with the media. Her decision to prioritize her mental health sparked a broader conversation about the toll that professional sports can take on athletes, and the importance of giving athletes the space to take care of themselves.
But Osaka's impact goes beyond her accomplishments on the court and her advocacy off the court. She has also been an inspiration to young players around the world, who look up to her as a role model and a source of motivation. Many young players have cited Osaka as a reason why they started playing tennis, and as someone who embodies the values of hard work, determination, and perseverance.
As Osaka continues to compete at the highest levels of tennis, her impact on the sport and on young players around the world is sure to grow. Her commitment to improving her game, prioritizing her mental health, and using her platform to advocate for important causes make her a true inspiration to athletes and non-athletes alike.
In case you missed it :