The Super Bowl is an annual carnival of sports, emotions, passion, and jubilation. The whole of America celebrates the grandeur of this sporting event. The event is beyond the sport. The Super Bowl is a cocktail of dance, music, action, drama, and great action. 
American football and the NFL are also slowly becoming popular in other countries as well. Many people from different countries flock to the United States of America this time of the year to witness this great spectacle.
The four-time Grand Slam champion Naomi Osaka came to the USA to watch the 57th edition of the Super Bowl live, and she was not disappointed. The game between the Kansas City Chiefs and Philadelphia Eagles finished with the Chiefs winning the Super Bowl for the third time. However, the biggest showstopper of the night was pop star Rihanna's performance.
The Japanese tennis player was thrilled to watch her perform live. She talked about it in her latest social media post.
"Hits after hits, Rihanna bowl really didn't disappoint," her caption read.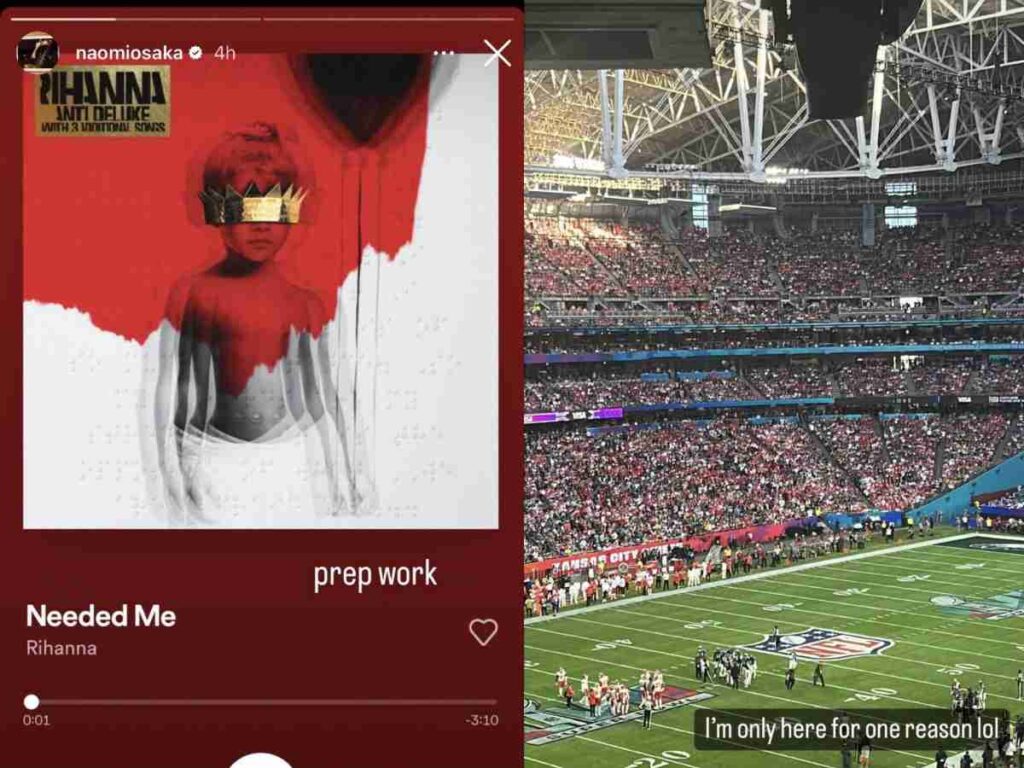 The Former World No.1 currently is in America attending many events and spending quality time with her family.
Keep Exploring: Novak Djokovic makes a joke on Australian Open finals win over Stefanos Tsitsipas based on Ben Stiller's viral meme
Naomi Osaka watched a basketball game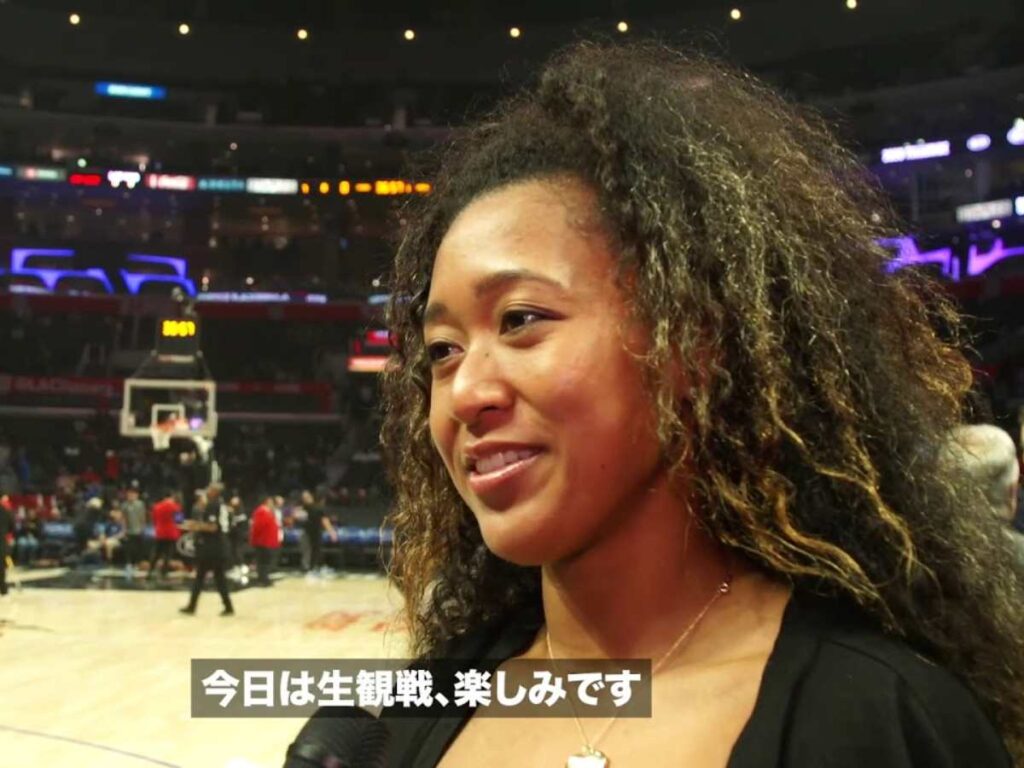 The four-time Grand Slam champion decided to withdraw her name from the Australian Open 2023 just a few days before the start of the tournament. After a few days of probing, she gave the reasons for her sudden decision. Her fans were overjoyed as she shared the good news of her pregnancy.
However, Naomi Osaka is making the best use of her time. She is a basketball fan. Her idols include Kobe Bryant and LeBron James. She attended an NBA game between the New York Knicks and Los Angeles Lakers at Madison Square Garden, New York, on February 1, 2023. In this game, the Los Angeles Lakers beat the New York Knicks 129–123.

But more than the news of her attending this NBA game, her outfit grabbed the attention of both the fans and the media. She wore a Louis Vuitton scarf to the game.
The two-time US Open champion competed in her final match at the Japan Open in 2022. She had to retire in the second round against Beatriz Haddad Maia, citing abdominal pain. She promised her fans to make her return to the tour by the end of this year or at the start of the next season.
In case you missed it:
"I just don't understand that thinking process," Marion Bartoli slams Casper Ruud for his lack of preparation going into the Australian Open
"Compton Comet already has 23," Rick Macci refuses to compare Serena Williams with Alycia Parks and Coco Gauff