Nick Kyrgios is all set to start his season at the Australian Open. The Aussie No. 1 had injury concerns that forced him to withdraw from Tour events. Set to begin his season at the 2023 United Cup an injury pushed his plans. He will instead begin his campaign at the Grand Slam event directly.
He had a brilliant outing in Melbourne Park last year. Although he lost in the second round in singles, he went on to win the Doubles title. Partnering with childhood buddy Thanasi Kokkinakis, the 'Special K's' became crowd favorites and deservingly won their maiden Major title.
As he prepares for the 2023 Australian Open, Kyrgios was full of confidence and prepared to take on the best of the best.
"I am one of the best players in the world, so I'm definitely going to go into the Australian Open, any tournament, with confidence. It's a bit different this time around [with me] being one of the favorites. Usually, I'm a dark horse type thing, but now, obviously, after the year I've had, I'm one of the favorites, so it's kind of new for me as well. This is the first time I've genuinely gone into a Slam feeling like I'm one of the guys that can really take the trophy and knock on the door.
"I don't know what I'm going to be feeling when I get out there. Usually I've got nothing to lose and just putting on a show, but I've got to try to really find that balance. Fourteen days to win one of these things is not easy. Obviously, I'm capable, but so many other people are capable as well," said Kyrgios addressing the press.
Related: WHY NOT! Nick Kyrgios fancies his chances at Aus Open
Nick Kyrgios learns of his first-round opponent at the Grand Slam event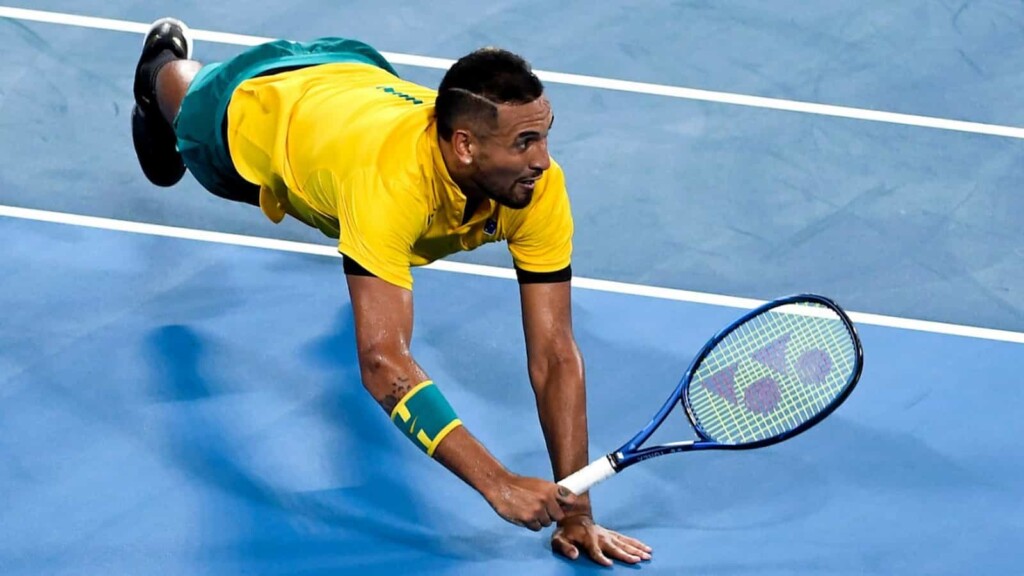 With the draws done for the first Grand Slam tournament of the season, first-round fixtures are all confirmed. Nick Kyrgios, seeded 19th will take on Roman Safiullin. He can possibly take on ninth-seeded Holger Rune in the third round. Fifth-seeded Andrey Rublev being his potential fourth-round opponent.
If things go as planned, Kyrgios will meet Novak Djokovic in the quarter-finals, in what will definitely be one of the biggest matches of the tournament. Things could get further interesting as Casper Ruud's high seeding could set him up against the Aussie. The two have had a history of differences and will make things interesting if they clash.
Top-seeded Rafael Nadal, also the defending champion, could be his opponent in the finals if we are to go by the seedings. Kyrgios will however have a lot to manage. As he will be defending his doubles title, he will be definitely drained toward the business end.
Continue Reading: