Serbian star Novak Djokovic has etched his name in the annals of tennis by winning his 23rd Grand Slam, making him the first man in the history of tennis to ever do so. Appreciations have been pouring in ever since for Djokovic. Fellow Grand Slam winners, Roger Federer, and Rafael Nadal led the chorus of congratulations to the 36-year-old on his win and wished him a long-term career in the sport.
Joining the chorus of accolades, recently former player Mansour Bahrami took to Instagram to pen a heartfelt message for Djokovic on his win. This was accompanied by the video of the very moment when the Serbian won the tournament point in the French Open.
"What an extraordinary milestone & achievement dear Novak – huge congratulations," wrote the Iranian. Bahrami is known as the showman of tennis, because of his entertaining fun court antics that he usually used to carry on the court for the viewers. He was not much accomplished in the ATP Tours, but it always has been a fun for the audience to watch him.
Bahrami propounded on how today the world is all about receiving fame and success without putting in the requisite hard work and determination. But players like Djokovic have been exemplifying the opposite by the dedicating time and efforts to their passion to achieve the great success. "We live in an age when many want to be 'famous' – for no achievement at all. Thankfully, there are still those who dedicate time & work to their passion – whatever that may be – & some go on to achieve true greatness – which is an actual inspiration to us all, " he wrote.
Keep Exploring: Rafael Nadal's Olympics participation in jeopardy as per German Tennis head
Mansour Bahrami believes Novak Djokovic has surpassed Rafael Nadal and Roger Federer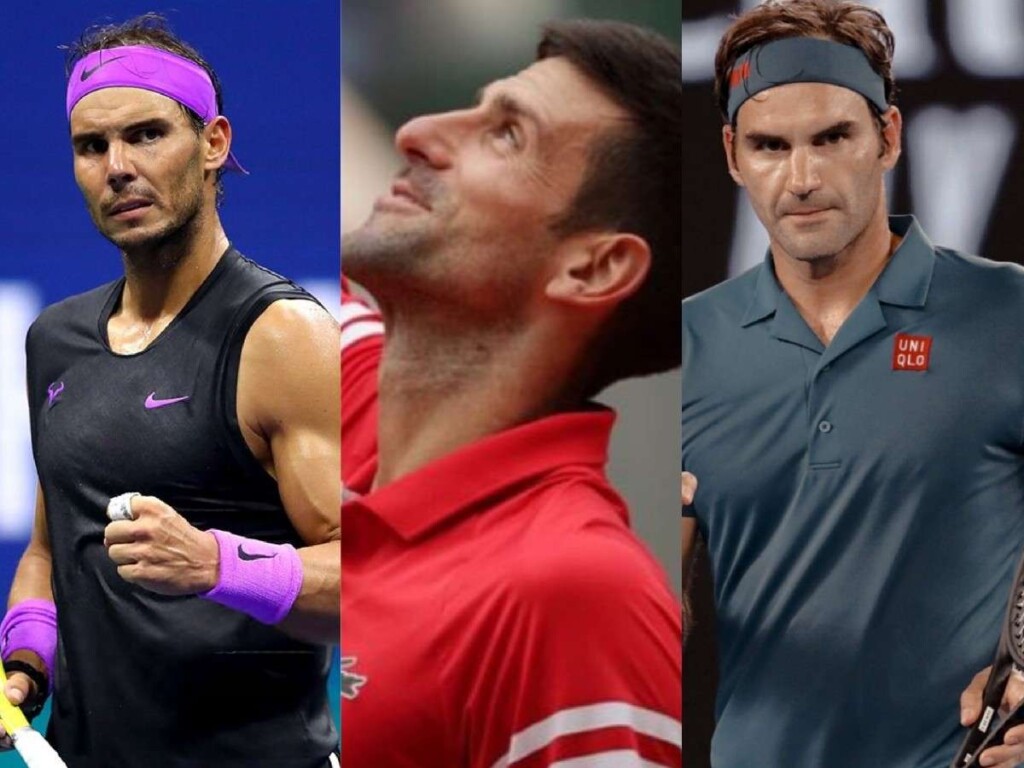 The Iranian icon mentioned grand players like Roger Federer, Rafael Nadal and Serena Williams, and Andy Murray and appreciated the World No. 1 for establishing himself on the court and surpassing the above-mentioned players.
"I know the days, months & years of mental focus & hard work that has been devoted to tennis – spurned on by extraordinary contemporaries, @rogerfederer @rafaelnadal @andymurray @serenawilliams – a thrilling era of tennis shared with us all, " he commented.
The Swiss player, Roger Federer has his hands on 20 Grand Slam titles after which he announced his retirement last year and played his last career tournament in The Laver Cup 2022. On the other hand, 'The King of Clay', Rafael Nadal has 22 titles under his name, and he could have won his 23rd had it not been for his hip injury due to which he had to pull out of his beloved tournament, Roland Garros. The Spanish will also not be participating in the upcoming grass season of Wimbledon.
In case you missed it: