In a recent tennis podcast, journalist Simon Cambers revealed his take on the current status of the rivalry between World No. 2, Carlos Alcaraz, and the current US Open champion, Novak Djokovic. While in a discussion with Carole Bouchard and former Wimbledon champ, Marion Bartoli, the author of the book, 'The Roger Federer Effect' gave in his opinion on the on-court tension between two of the biggest names in men's tennis today. The panel of three dished out their opinion, taking into consideration several factors that give each of them an edge over the other players.
In the podcast by Tennis Majors called 'Match Points', all panelists arrived to the same conclusion. "At this moment in time, if they met tomorrow, you'd maybe give Novak a slight edge but I think it could change every week," Cambers voiced in. "We've seen the way that their two game styles match up so well. I mean, they are basically killing each other on the court every time they play," he added.
"It's phenomenal to see. If Novak has an edge, it's very slight," Cambers said in conclusion. This new rivalry that has emerged on the tennis scenes is one of the hot topics for discussion for the fans.
While Novak Djokovic has remained one of the best players for years now, Alcaraz, winning two Grand Slam titles at the age of 20, is reflective of his propensity for growth and improvement. Given this, the rivalry between the two is likely to be a hot topic for discussion for the next few years.
Check out: What is the prize money for 2023 WTA 1000 China Open?
Marion Bartoli weighs in on the rivalry between Novak Djokovic and Carlos Alcaraz
Former tennis professional, Marion Bartoli, admits that it is hard to pinpoint who has an advantage over the other when it comes to Novak Djokovic and Wimbledon Champ, Carlos Alcaraz. "I think we have to go deeper into the analysis and when you look at the season, there is one who won three Grand Slams and one who won one Grand Slam, it's as simple as that," she said. "And one who played four Grand Slam finals and one who played one."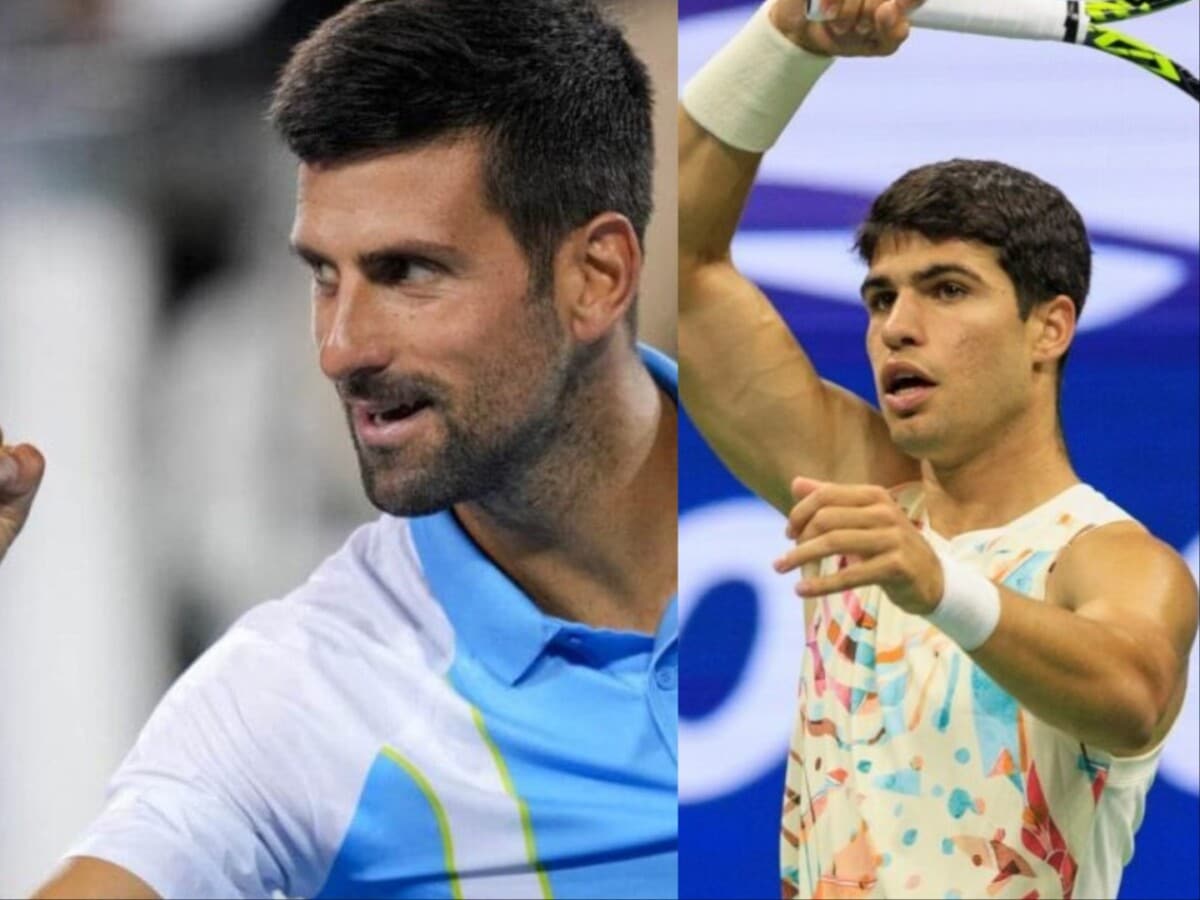 However, the former Wimbledon Champ, Bartoli, also believes that Novak has an edge over others, given that he has been in the tennis scene for so long. "For 20 years he's been sliding, running everywhere. It's insane. The effort on the body because he makes it look like it's normal. It's not – it's insane," she said.
"If you will build the perfect tennis athlete you can't have someone better than [Novak]. The flexibility, the smoothness, everything moves freely," Bartoli added on the reigning Australian Open champion.
In case you missed: