Novak Djokovic ended Carlos Alcaraz's run to the French Open trophy in a 4-set injury-riddled match. The match started on a very thrilling note, with both players delivering on the excitement quotient in the first two sets. The match delivered every step of the way. 
The two played some long rallies and drop shots and came close to the nets to set up points. The match had everything till the third set when suddenly Carlos Alcaraz had a bad cramp and had to forfeit a game to get a medical timeout in between the. The match stopped for a while and after that, it was just downhill for the twenty-year-old. Alcaraz dropped all 5 subsequent games in the third set. And then could not recover in the fourth set. The score sheet was 6-3, 5-7, 6-1, 6-1 Djokovic took away the match.
The fourth set was pretty one sided too, with Novak Djokovic took the set away very easily. There was encouragement for Carlos Alcaraz, but by that point encouragement started to look like sympathetic applaud. Carlos Alcaraz could not play at even fifty percent of his actual level. Fans across the world are disappointed who were looking forward to this match in an very excited manner. This French Open has now officially become a tournament for Novak Djokovic to create a new record of 23 Grand Slam title. If Djokovic wins the Final, he will go ahead Rafael Nadal.
Novak Djokovic will now play at his 7th French Open Final and will play the winner of the night session, Casper Ruud or Alexander Zverev. If he wins the final it will be his 3rd Roland Garros trophy.
Keep Exploring: Karolina Muchova narrates her comeback story after doctors told her she 'CAN'T PLAY AGAIN'
Novak Djokovic said Carlos Alcaraz would win the championship at French Open soon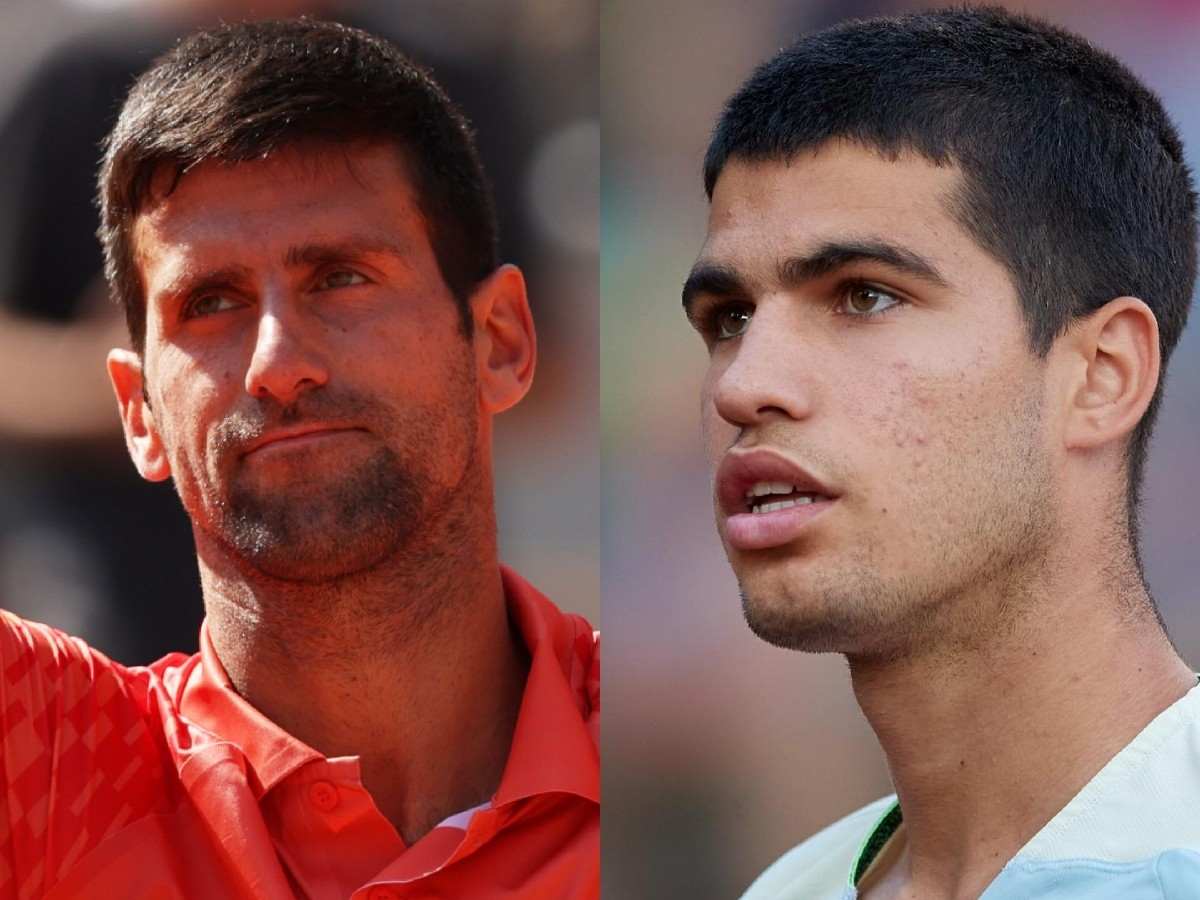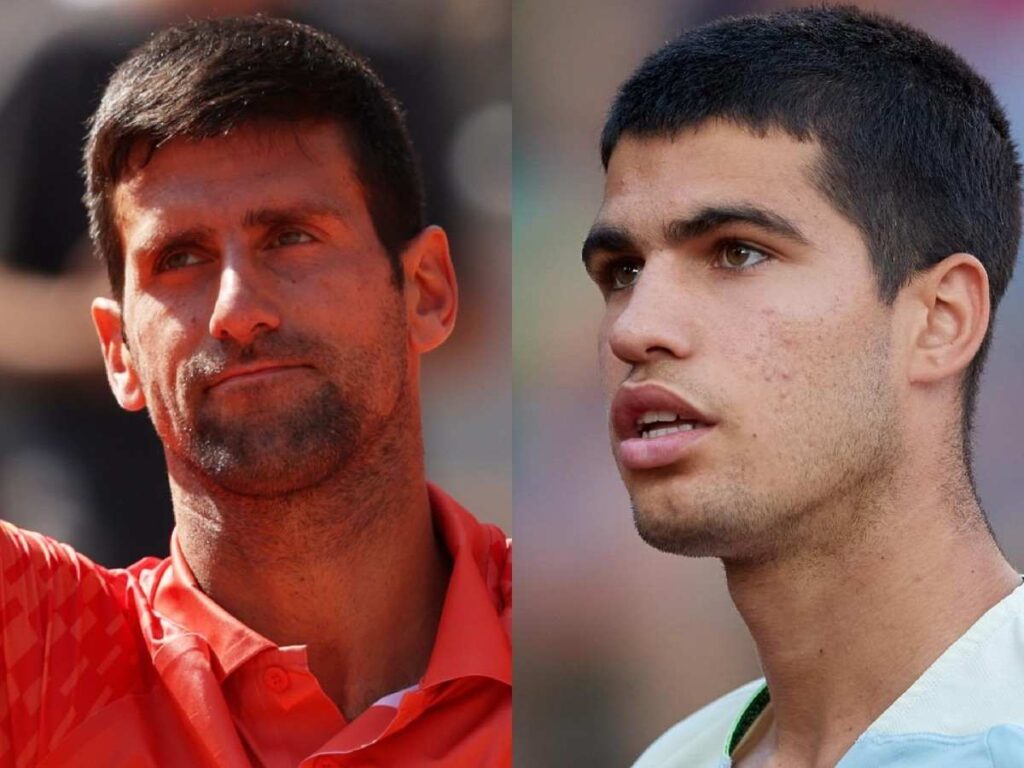 Djokovic sends his best wishes to Alcaraz after he suffered with cramps during their match. In the third set when Carlos cramped a very concerned Djokovic ran to his opponent's help. When Alcaraz returned on the 4th set, Djokovic seemed to take it a bit easy to gauge his opponents fitness level. At the end of the match Novak Djokovic let out his 'Roar', to establish his dominance. Though this was not the ideal way in which the Serb wanted to win the match, he was proud of his performance.
Both players were humble, one humble in victory the other humble in defeat. Carlos Alcaraz fans did not want French Open to end this way. Some fans were completely devastated with the horror of seeing their favorite lose out in such a manner. But what can one do, this is how sport goes.
In case you missed it: