Novak Djokovic won today's 10th Australian Open title in Melbourne, defeating Stefanos Tsitsipas. Describing this triumph Down Under as one of the most significant and most challenging victories of his career, Djokovic clinched the title with 6-3, 7-6 (4), 7-6 (5) scores against his opponent from Greece. The Serbian had to go through a tumultuous phase in the past 12 months following his deportation from Australia in the 2022 season of the Open.
Describing his campaign, Djokovic says, "Only my team and family know what we have been through these past 4-5 weeks. This is probably the biggest victory in my life, considering the circumstances." In the matches following his victory in the finals, Djokovic has dropped just one set in his seven matches. The Serb broke down in front of the fans and audiences watching as he embraced his team at his player box.
Speaking at the press conference following the match, Djokovic talked about how he will never stop being relentless despite his age. At 35, Djokovic now has 22 Grand Slam titles, equaling his rival Rafael Nadal. He looks forward to surpassing records set by Serena Williams and Margaret Court.
Related: "97% players would pull out," Coach Goran Ivanisevic hails 'Different Specie' Novak Djokovic after his 10th Australian Open win
Novak Djokovic oozes confidence following his recent Grand Slam victory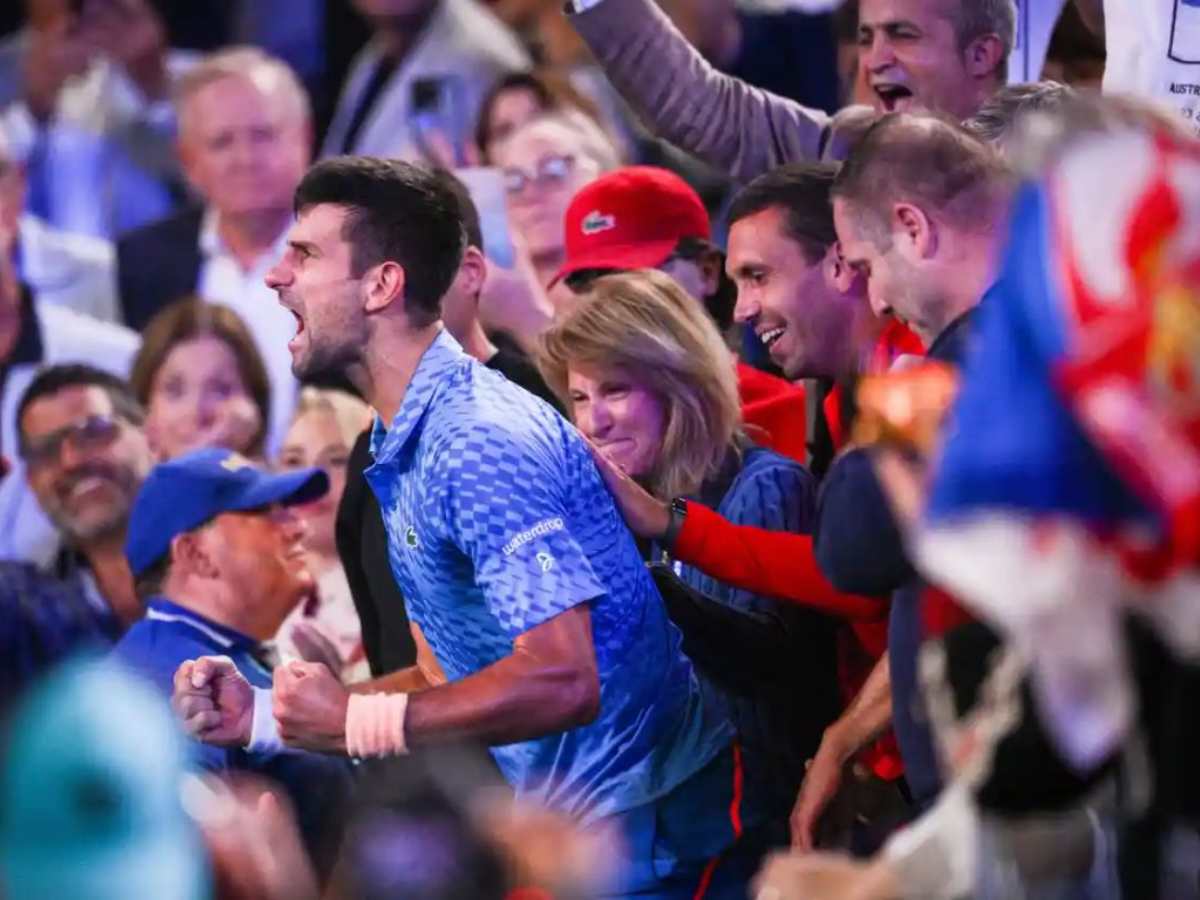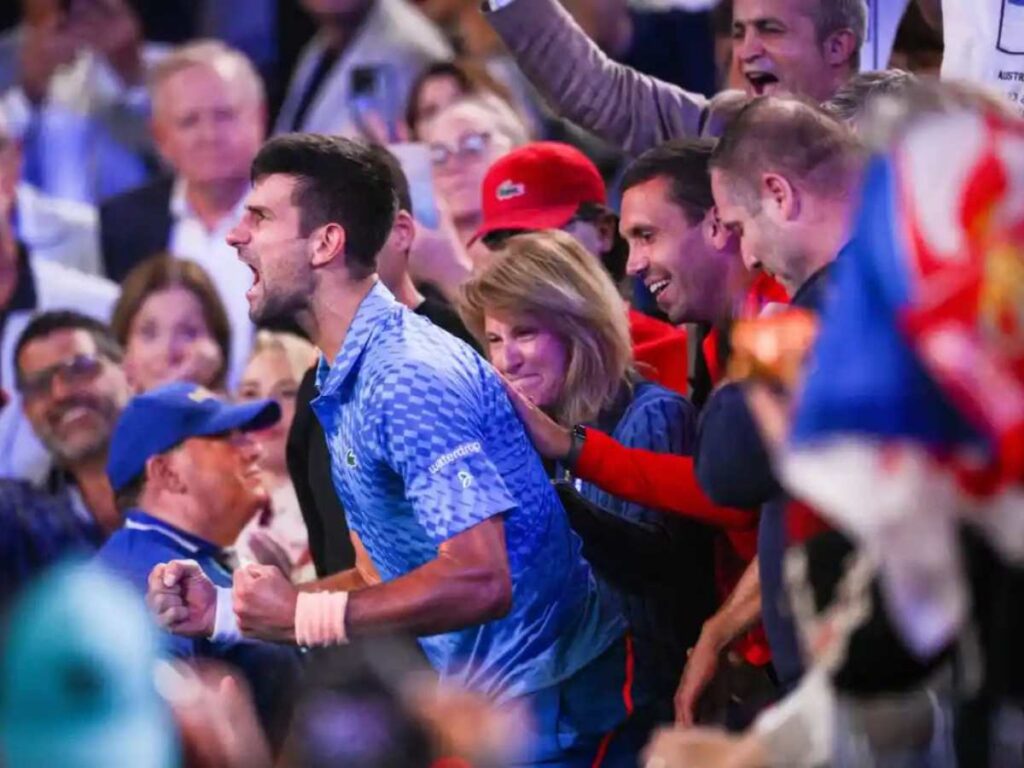 Novak Djokovic has been oozing confidence after his recent Grand Slam victory at the Australian Open 2023. The Serb considers this one of his career's most challenging and significant victories. Besides the media scrutiny and skepticism that was still relevant surrounding him, Djokovic was also suffering from a hamstring injury during the tournament. Despite such shortcomings, he was able to clinch the title with ease.
Speaking to the press, Djokovic says that these victories and trophies constitute a significant factor in carrying on at this stage. "I am motivated to win as many slams as possible. At this stage of my career, these trophies are the biggest motivational factor of why I still compete. That's the case without a doubt," says Djokovic when asked about his motivational factor.
The GOAT debate has become another relevant question for the Tennis community. Djokovic has displaced Carlos Alcaraz to become the World No 1 for the first time since June 2022. When asked about his competition with Rafael Nadal or him surpassing Serena Williams and Margaret Court, Djokovic appeared humble about the same. He says, "I never really liked comparing myself to others, but of course, it's a privilege to be part of the discussion as one of the greatest players of all time. If people see me this way, of course, it's very flattering because I know that I give as much effort and energy into trying to win slams as anybody else."
After this victory, Novak Djokovic is the second oldest player to have 22 Grand Slams, the same tally as his rival Rafael Nadal. He is just two Grand Slams shy from equaling Serena Williams and Margaret Court's record of 24 Grand Slams.
In case you missed it:
List of records broken by Novak Djokovic after winning the 2023 Australian Open
"You make me a better player", Stefanos Tsitsipas admires Novak Djokovic after losing the Australian Open final