2023 Nitto ATP Finals champion Novak Djokovic has finally shed light on the secret to his consistency even at the age of 36. The Serbian has written a new chapter in the history of the sport breaking records every single time he is setting foot on the tennis court. With growing age, the bodies of the athletes and sportsmen start to gradually slow down but Djokovic has proved to be an exception so far until now.
With all his prime rivals such as Roger Federer, Rafael Nadal and Andy Murray either retired or at the end of their careers, Djokovic is making it hard for the current young tennis prospects out there challenging them for titles every now and then. At the post-match conference, he talked about his form ten years ago saying that he currently doesn't have the body to play every single tournament as he did way back in 2015 which he considers the best year of his career.
He said,
"10 years ago was 2013, so I would say Novak of today. 2015 was one of the best years, probably the best year I had with 19 finals in a row on all the tournaments, three out of four slams. I had quite a great 18 months in 2015 & half of 2016. Again, the moments in time are different for me. I don't try to play as much as I did play 10 years ago. I have to pick & choose the right tournaments & right periods of the year where I can perform my best. It's tough to compare."
Novak Djokovic chooses his best version:
Novak Djokovic has finally answered the million-dollar question that was flying through the minds of several tennis enthusiasts in the last couple of months. Considering the kind of form the Serbian has been this year, many tennis interviewers had the idea of putting a young Novak up against the current one. Djokovic had his say in it saying, "Someone did ask me the same question not a while ago…Who would win in the matchup?"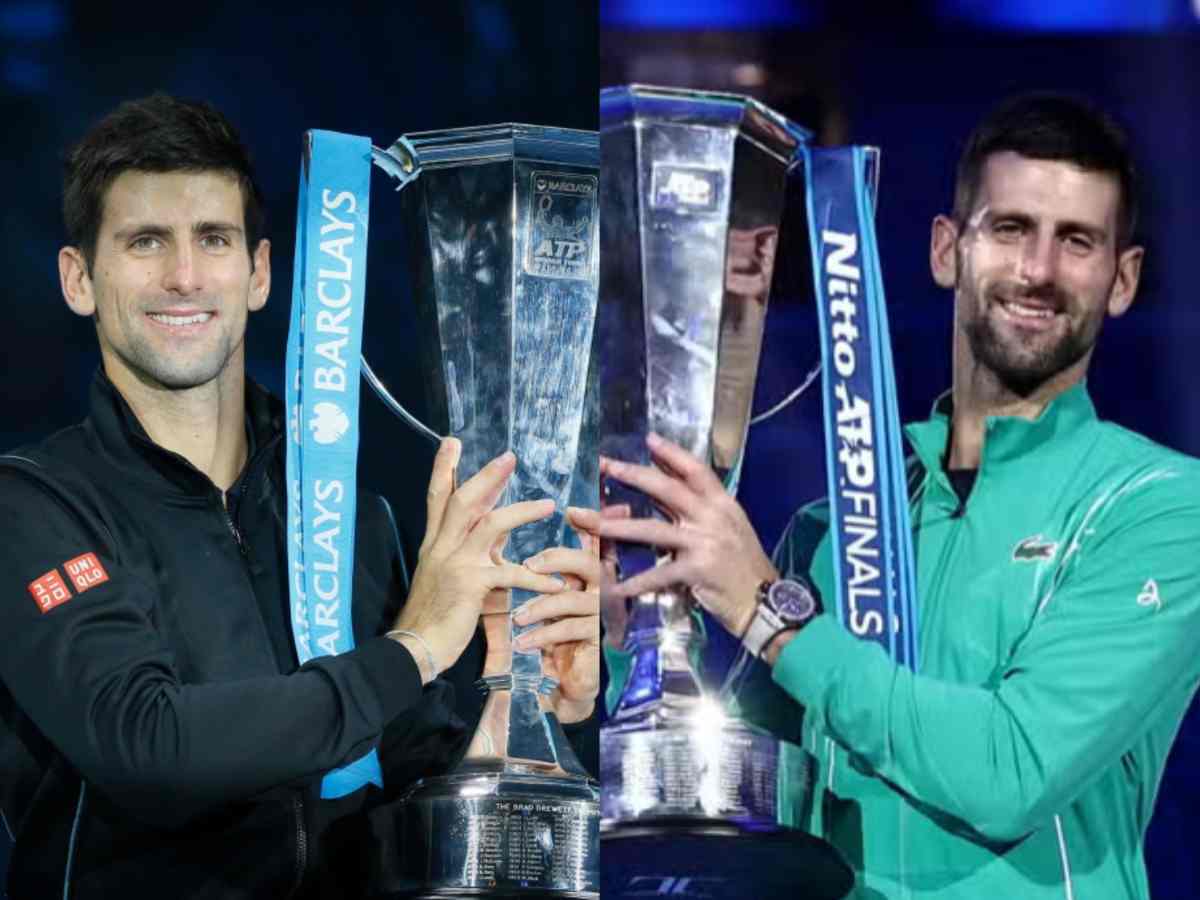 He added,
"I said it would be an easy job for a 36-year-old, yeah. Joking, of course. I don't know what the score would be. I would give my young self a hard time, that's for sure."
While the entire tennis community continues to watch the veteran produce several classics on the court even at this age, Djokovic rates 2015 as his best year in terms of achievements.
In case you missed it: