Tennis fans and experts are not happy about the Round 1 scheduling for World No. 1 Carlos Alcaraz at the Roland Garros 2023. Carlos Alcaraz is going to take on Italian Flavio Cobolli in the first round but not on Philippe Chatrier but on Suzanne Lenglen court. Not just that, Dominic Thiem's schedule has left his fans displeased too. For his first-round match against Pedro Cachin, the two-time finalist and two-time semifinalist would be playing on court 6.
Fans believe Novak Djokovic is getting preferential treatment as he is a two time champion. Despite him being World No. 3, his first-round match with Aleksandar Kovacevic has been scheduled on the Philippe Chatrier. This has left a group of fans extremely disgruntled. Even Jannik Sinner is on Philippe Chatrier for his first round. Carlos Alcaraz and Novak Djokovic both are heavy favorites for this year's Roland Garros. Though Novak has won before, people are eager to see a new clay champion be crowned and they would hope for it to be Alcaraz.
One of the main concerns raised by fans is the lack of balance in court assignments. Roland Garros has three main courts: Philippe Chatrier, Suzanne Lenglen, and Simonne-Mathieu. Philippe Chatrier is the center court and traditionally hosts high-profile matches, while Suzanne Lenglen and Simonne-Mathieu are considered secondary courts. Philippe Chatrier seats 15225 whereas Suzanne Lenglen seats only 10000 spectators.
Another issue with the scheduling of matches for Roland Garros is with the local French players. There is often a strong fan base supporting French players. However, fans have expressed disappointment when matches involving French players are scheduled on outside courts, limiting the number of spectators who can witness their favorite players in action.
Keep Exploring: Marton Fucsovics issues warning to Novak Djokovic ahead of potential second-round face-off at 2023 French Open
Twitter fans express their dissatisfaction with Carlos Alcaraz on Lenglen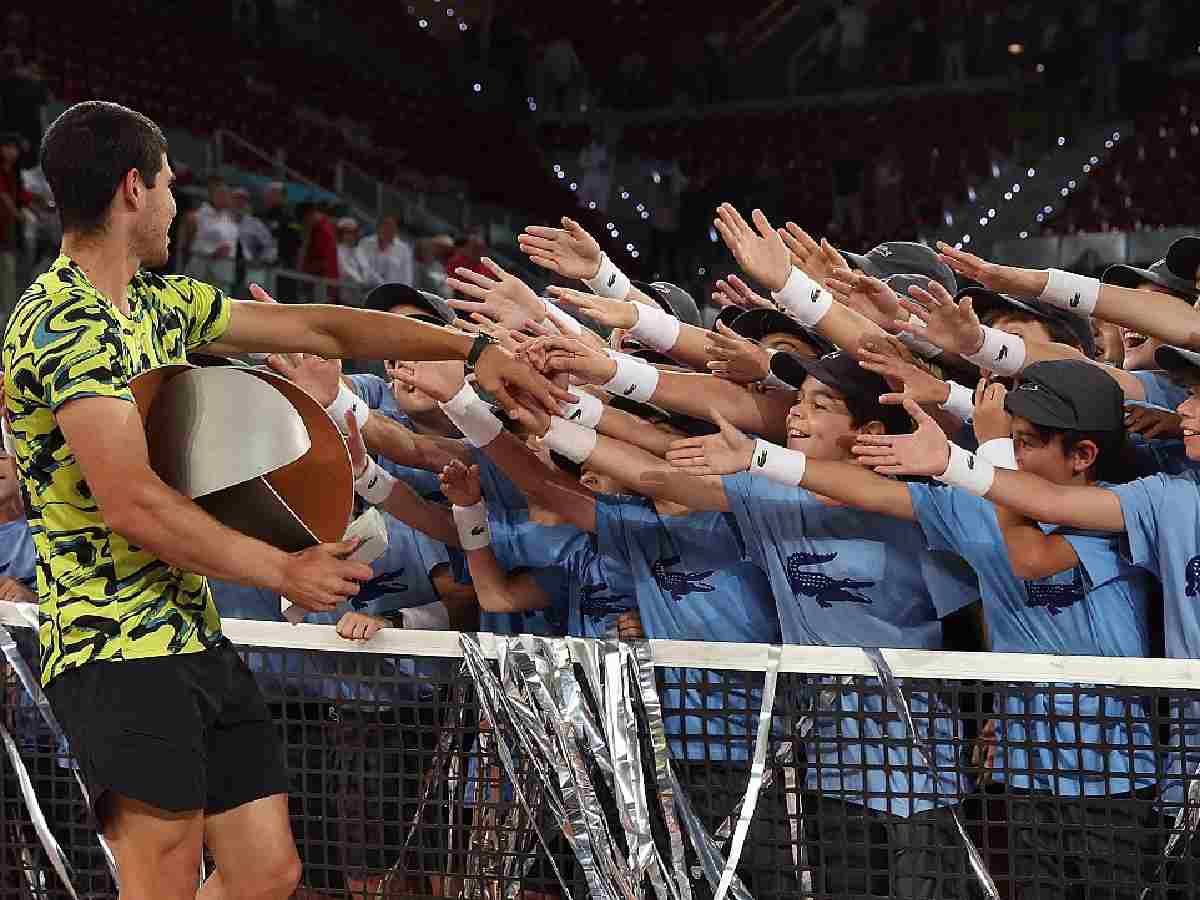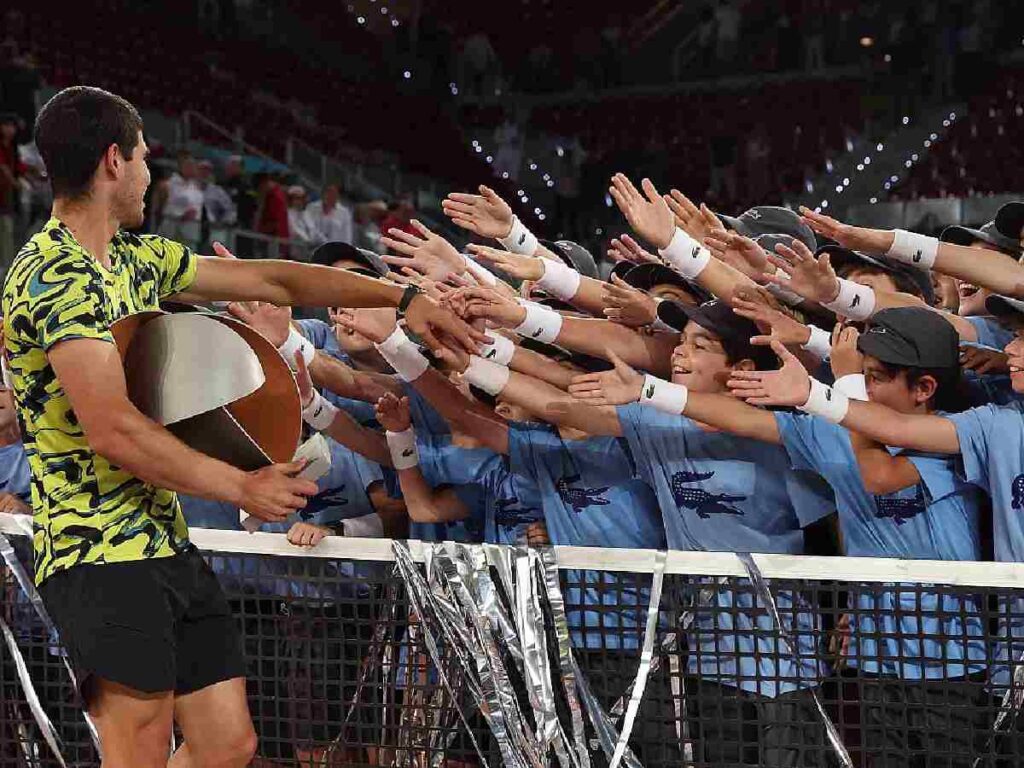 Alcaraz is a very heavy favorite in Paris this year. Many were hoping to see him play at the center court but instead need to settle for the second-best court. But they did express their discontent on social media. Some felt this bad decision of court mapping is a recurrent thing with the French Open.
Several fans also felt this decision was well deserved since Djokovic is an ex-champion and a 22-time grand slam title winner. Hence, it makes sense to keep him on the best court. A fan also brought to the attention that even Djokovic played 2 matches in French Open 2022 at the Suzanne Lenglen Court.
Several believe that it was fine to put Dominic Thiem on court 6 as he has slipped down to World No. 92 and has not been in good form.
Fans are now eagerly waiting for the World No. 1, 2, and 3, i.e. Carlos Alcaraz, Daniil Medvedev, and Novak Djokovic to get started at the French Open. Everyone is thrilled to see how this French Open will unfold.
In case you missed it: